Appraisals are useful for many reasons; insurance purposes, estate tax purposes or perhaps you've just always wondered what that family heirloom is really worth. The price of gemstones and precious metals are always changing and there is a very good chance that your jewelry has appreciated over time and that's why we recommend getting your jewelry appraised every 3 to 5 years to stay current with an ever-fluctuating jewelry market.
What is an appraisal?
An appraisal is a professional opinion of value for a defined purpose and intended use such as replacement value, fair market value, cash value for the purpose of insurance, estate, divorce, liquidation or other reason. An appraisal identifies, describes and documents an item in detail. Value can vary drastically depending on the purpose and intended use of an appraisal, so knowing why you need an appraisal is the most important first step.
What Type of appraisal do I need?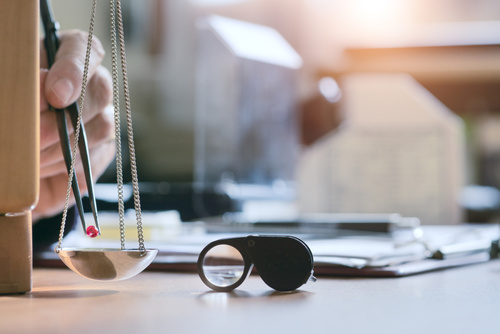 Insurance Appraisal
An insurance appraisal establishes the cost to replace an item in case of loss, theft or damage. An accurate and detailed description of the item is the most important aspect in this type of appraisal, because in most cases the insurance company insures the item and not its value. The value stated is a mathematical figure by which one's premium can be calculated. The documentation enables the underwriter to not only assign the appropriate premium, but also ensures that the client can be fully compensated in case of a loss.
Estate Appraisal
An estate appraisal is used in the administration of the estate of a deceased individual to establish a basis of the inheritance tax liability and/or for equal distribution of personal property among the estate heirs.
Divorce Appraisal
A divorce appraisal is used in the administration of the common estate for items purchased as communal property. Before a court can divide marital assets, it must know how much the assets are worth. A qualified appraisal assists in the equitable distribution of the assets allowing the court to balance the value of the jewelry against the value of other marital assets.
Liquidation Appraisal
A liquidation appraisal is normally used when someone is required to convert their assets into cash. The value is affected by the time constraints of the conversion of assets. The time constraints imposed for liquidation will affect the resulting value and therefore will need to be disclosed as well as any other restrictions.
Donation Appraisal
When an item is donated to a charity or other non-profit organization, the donor may be entitled to a tax deduction. Some examples may include educational institutions, philanthropic organizations, museums, or other public institutions.
Collateral Appraisal
A collateral appraisal is used when someone wants to offer items in exchange for a loan. The time constraints imposed by the lender will affect the resulting value and therefore will need to be disclosed as well as any other restrictions.
Hypothetical Appraisal
A hypothetical appraisal is used when the item being appraised is no longer available due to loss, destruction, or because it was sold. The value is normally based on a previous appraisal, laboratory report, photographs or on the verbal description of the owner. This service is normally requested when a loss occurs and the item has not been appraised recently and/or correctly.
Damage Report
This report is used to calculate the difference in value between an item as damaged and the item in its original condition. All damage is documented and photographed. We can estimate what a damaged gemstone would be if it were re-cut to remove the damage.  
Customs Report
This report is used to document items in your possession when traveling to a foreign country. This can eliminate confrontation with US Customs regarding payment of duty.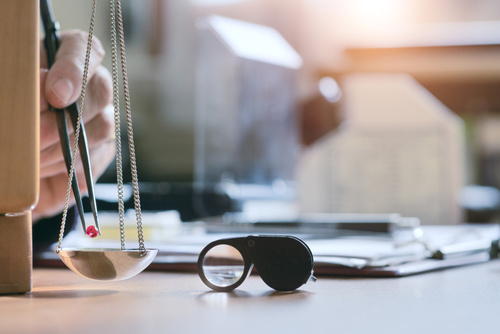 Qualitative Report
A qualitative report does not contain a monetary value. It is used to establish or reconfirm the identity and quality of an item. This type of report is commonly referred to as a gem identification report, laboratory report or grading report.
How do I find a qualified appraiser?
Not all appraisals and appraisers are created equally, so finding a qualified appraiser is the most important first step to protecting your assets properly.
An expert appraiser will adhere to the standards set forth by the Uniform Standards of Professional Appraisal Practice (USPAP) and the National Association of Jewelry Appraisers (NAJA) as well as have experience and knowledge of gemstones, grading and branded or antique jewelry.
Henne appraisers' unbiased appraisals will meet or exceed the requirements established for insurance policies, estates, divorces, etc. Our grading standards for diamonds and colored gemstones are based on the most respected and recognized grading standards in the world: The Gemological Institute of America. We also have extensive knowledge of and experience in appraising antique jewelry (Art Deco, Victorian, Edwardian, etc.) and branded jewelry & watches such as Rolex, Tiffany, Cartier, etc.
Our three appraisers have a combined experience of 60 years. We have two GIA Graduate Gemologists and one Fellow of the Gemological Association of Great Britain. One is a Certified Gemologist Appraiser with the American Gem Society and one is a Certified Member of the National Association of Jewelry Appraisers. We employ state of the art technology combined with expert knowledge to bring you the most comprehensive appraisal service. We have been previously accepted as an expert witness and have provided litigation support numerous times, helping prevent our clients from having to go to court.
Fees will be estimated before any work is started so you will have no hidden costs. We will expertly clean and inspect the items, checking for damage, loose settings, etc. We will advise you on what needs to be appraised and what doesn't and recommend repairs when deemed necessary. If you'd like to have a professional appraisal performed or schedule a complimentary initial consultation, please contact Christine by email (christinem@hennejewelers.com) or at 412-682-0226.
---