By Stephanie Desmond for Henne Jewelers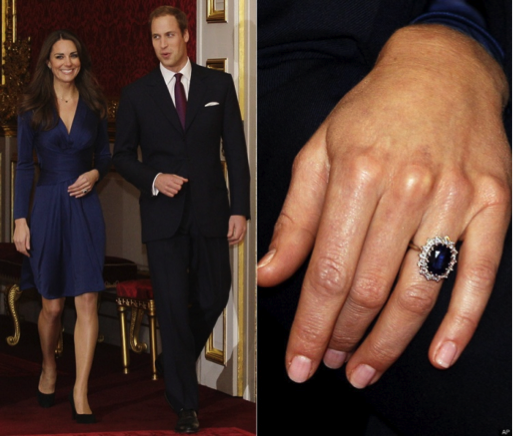 With the new baby boy here, all eyes are on all things royal. Nothing says royalty more than gems and jewelry. Tiaras to broaches, diamonds to rubies, there's no limit to the extravagance of the royal families of the world.
Of course the most famous piece of royal jewelry is the Lady Diana engagement ring. This 18-carat sapphire and diamond ring cost $60,000, placing it on the list of the most expensive diamond rings in the world. Prince William popped the question to Kate Middleton with his mother's ring in 2010. Nothing like keeping it in the family!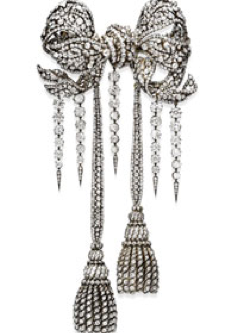 This exquisite brooch was owned by Spanish countess Eugénie de Montijo. The 141-carrot bow was originally designed to be a belt buckle. She asked for it to be made more elaborate, so the hanging diamonds and tassels were added. It sold at Christie's in 2008 with an estimated value of $6 million.
Kate's tiara for her wedding day was also a borrowed piece from the royal family collection. The "Halo" was given to Queen Elizabeth on her 18th birthday. There was much speculation over which tiara Kate would wear, but it was assumed it would be a priceless piece such as this. It was made in 1936 by Cartier.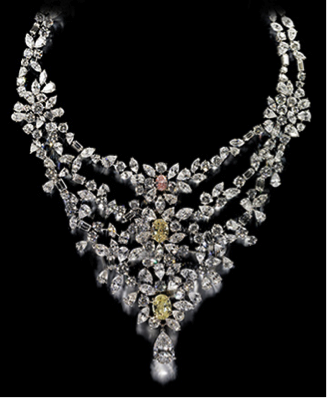 Marie Antoinette was ahead of her time, jumping on the colored diamond trend with this beauty. It features numerous white diamonds, two yellow oval-shaped diamonds weighing 5.24 carrots, and a pink diamond at the bottom. There is also a pearl-shaped diamond at the bottom that weighs 7.06 carrots on its own.
While most of us aren't able to live like the royals, you can treat yourself to a piece that will make you feel like queen for a day with Henne Jeweler's estate collection!
---