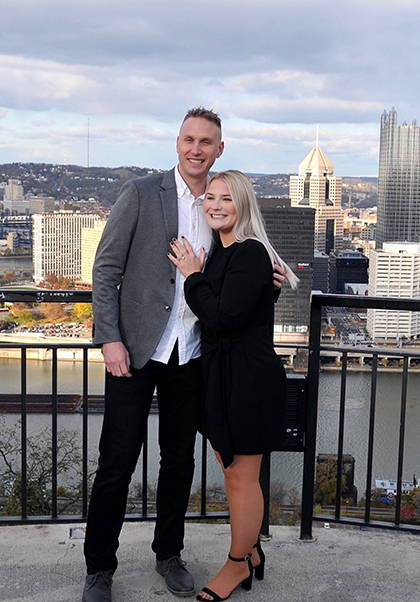 How they met
---
Michael and Victoria met while working in emergency services in the South Hills of Pittsburgh. After graduating college, she worked as a paramedic in the same region where Mike worked in law enforcement. One day, her ambulance was dispatched into his jurisdiction for an elderly woman who fell in a local Rite Aid. While Victoria was bandaging up and taking care of this little lady, this tall, blonde, hunky man walked in to help. Mike insists it was fate that he ended up there--saying he decided last minute to stop and assist a coworker. While she was bundling up her patient to head to the hospital for some stitches, he held the door, carried her bags, and won her over with his good looks. Three years later, they're planning a wedding!!! Even after all this time, they feel guilty that that poor lady's terrible day was the beautiful beginning of their favorite love story.
About the Proposal
---
Following the completion of her first year of Physician Assistant school at the University of Pittsburgh, Victoria's family from Philadelphia came into town for her white coat ceremony. The ceremony is seen as a celebration of the completion of the academic portion of their education and the transition into treating patients in real life settings. After the ceremony, her family and friends gathered to take pictures together. Victoria's future mother-in-law, Cathie, insisted that they head to Mt. Washington, up the street from their home together, to take one more photo. It was so cold outside, she almost refused! They stopped and posed with the background of the city skyline, shivering in the cold. As she said "cheese", Mike dropped down to one knee. In front of her closest family and her best friend, she said "YES!!". She got to share the most perfect and special day with her family, friends, and future HUSBAND!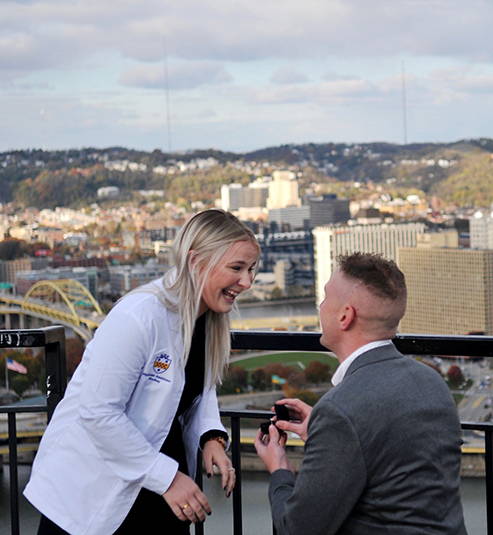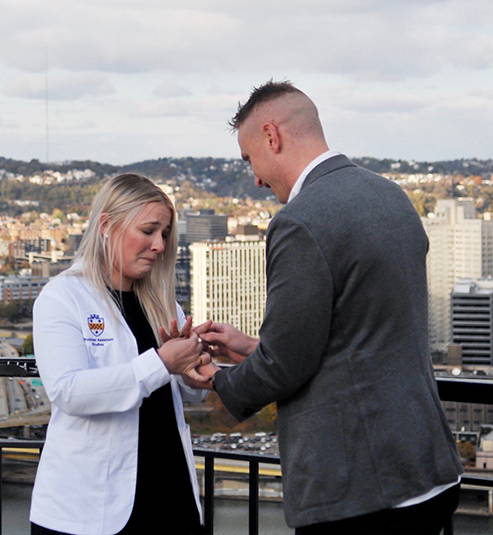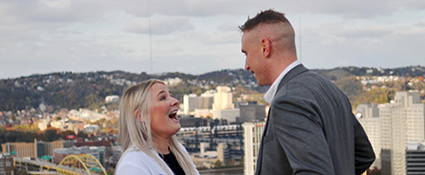 Looking Toward the Future
---
For now, they plan on leisurely planning their wedding for 2021, while Victoria finishes and graduates from PA school. They are looking forward to enjoying their time together as an engaged couple and falling more in love each day!
We love celebrating our Henne couples. Thank you for sharing your #HenneMoments with us!
---