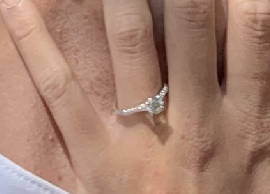 How they met
---
Four years ago, Nick and Melissa began dental school in Pittsburgh. On the first day they met and started a friendship, and that friendship turned into a relationship a few months later.
About the Proposal
---
In addition to attending dental school, Nick applied and was accepted into the Navy Health Professions Scholarship Program, where he would be commissioned into the Dental Corps upon graduation. Part of his transition into the Navy was attending Officer Development School in Newport, RI. Earlier that summer, Melissa started a residency in Las Vegas, Nevada. It was their first time apart for any length of time, but it allowed him to start the process of designing a ring without her knowing. Nick planned to propose at his Officer Development School graduation in September. She had to take the red-eye flight from Las Vegas, getting into Rhode Island the morning of the ceremony. After seeing each other for the first time in two months, he knew this would be the perfect time to propose.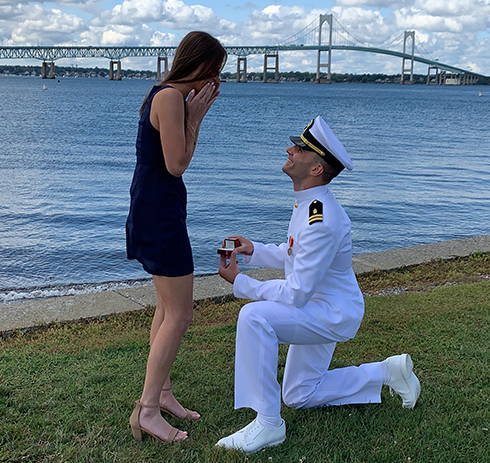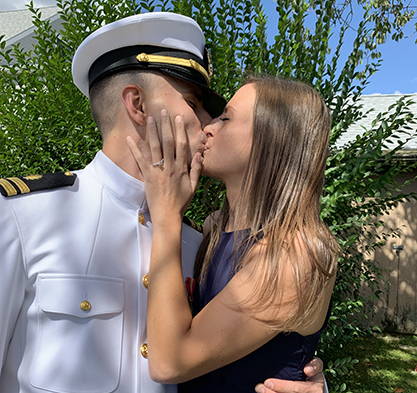 Looking Toward the Future
---
Currently, Nick is stationed near Seattle, WA. Even though he is unsure of where he will be over the next few years, Melissa plans to move in with him upon completion of her residency next summer.
We love celebrating our Henne couples. Thank you for sharing your #HenneMoments with us!
---