A PHIPPS CONSERVATORY PROPOSAL
Kailon and Cydney met on August 28, 2016 during a casual night out on the city's South Side with mutual friends. Ironically, they had both graduated from Penn State, had an interest in each other, and unknowingly, convinced their friends to set up a neutral "date". That date happened to be the very next day! They hung out again and exchanged numbers and began talking everyday.
Kailon took it upon himself to plan (in full detail) a series of fun dates. Their very first date was to a Pirates game. (Kailon was secretly sold after she'd purchased him a Pirates shirt to match her to wear to the game because, up until that point he didn't own any Pirates gear and no woman had ever made a gesture like that on a first date.) They had a great time and even better conversation. Everything felt so natural, including the trip to their now favorite restaurant Burgatory following the baseball game.
For the first 2 years they were in a long distance relationship as Cydney was working as a news anchor in Bridgeport, West Virginia. Every week Kailon would drive up in the middle of the night to see her off to her overnight shifts, and every weekend she would travel home to spend time with him. During that time they didn't have a lot, but they created some of the most priceless memories together.
The Proposal:
Surrounded by their closest friends and loved ones, Kailon popped the question on Thursday, June 3 in a beautiful garden in Phipps Conservatory. Cydney was completely surprised, as she thought they were headed to a photo shoot (which was an idea he secretly planted in her head by having her normal photographers pitch it her way), and then a surprise family dinner she'd scheduled to celebrate Kailon's 30th birthday.
Needless to say, they cancelled the reservations she made for his 30th birthday as he already booked reservations for them to celebrate the start of their new journey together!
The Ring:
Kailon worked with Jessi and the Henne team to create Cydney's dream ring, featuring a beautiful pear-shape center with a diamond halo and diamond accents down the band.
Why Henne?
Since being welcomed into the Henne family as a collaborator, Cydney shares that she's felt nothing but welcomed! Every single person she's encountered has truly been a blessing to her and now to Kailon! They are looking forward to the future as a proud Henne Couple!
Kudos to J Visionary on the beautiful photos!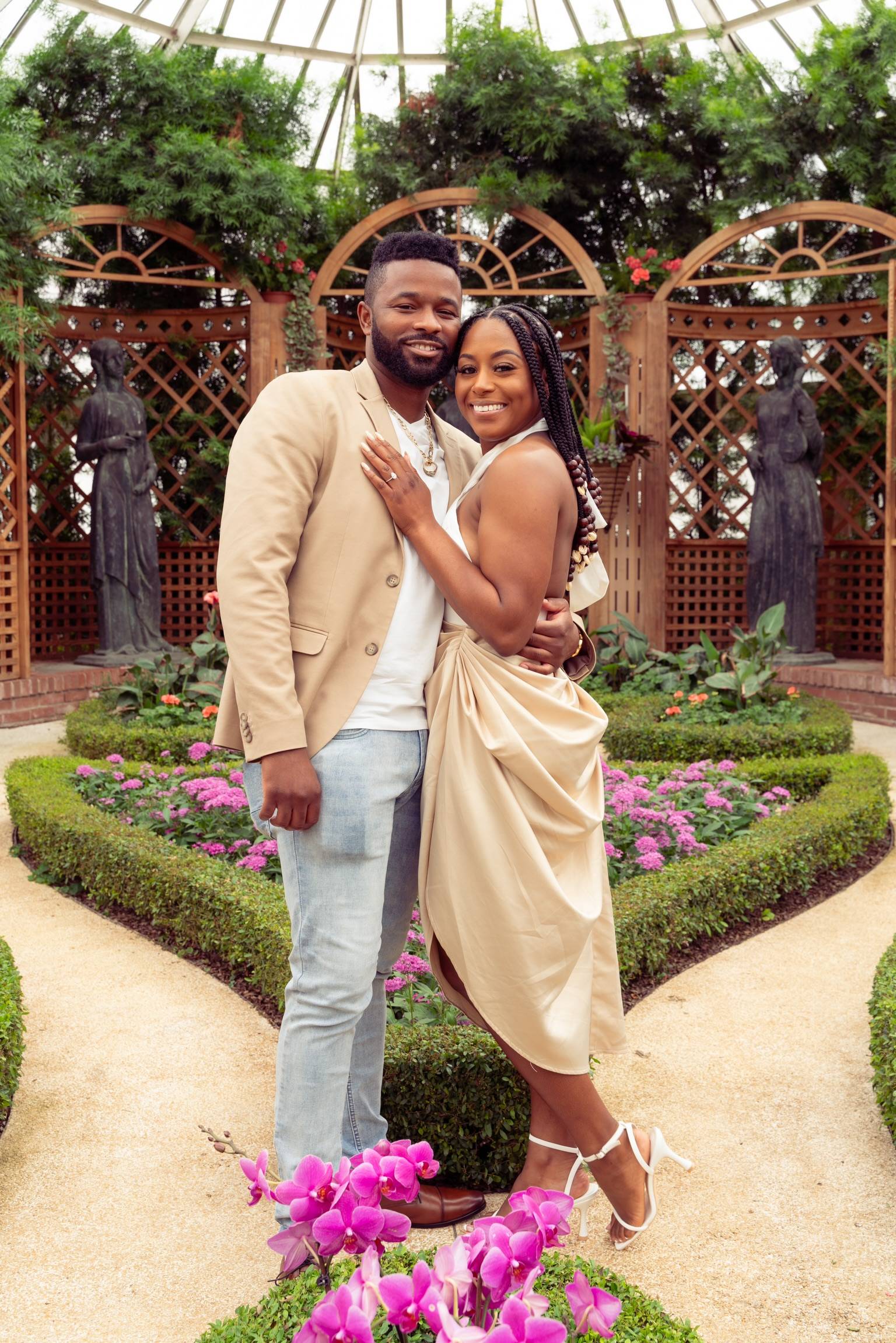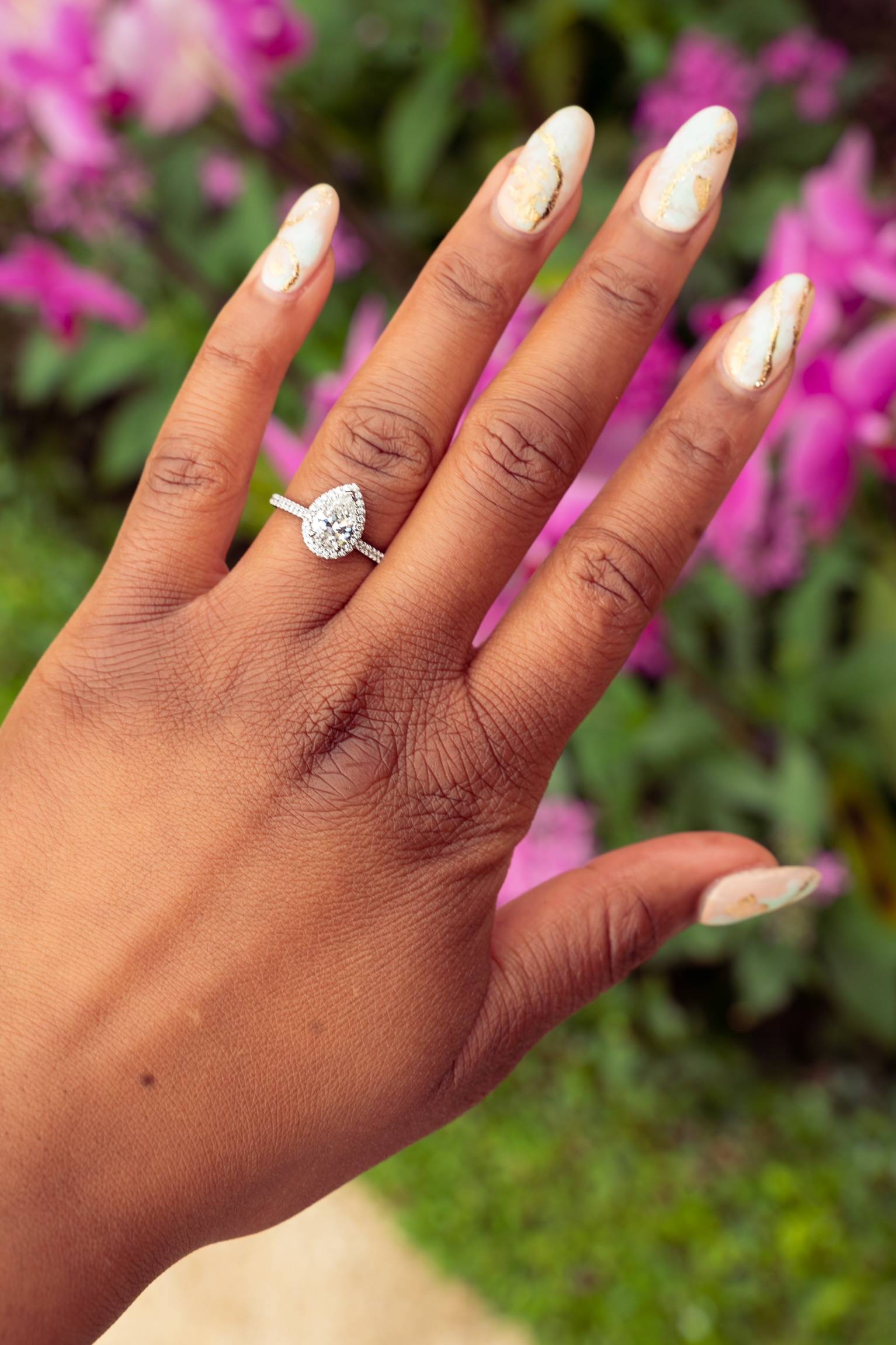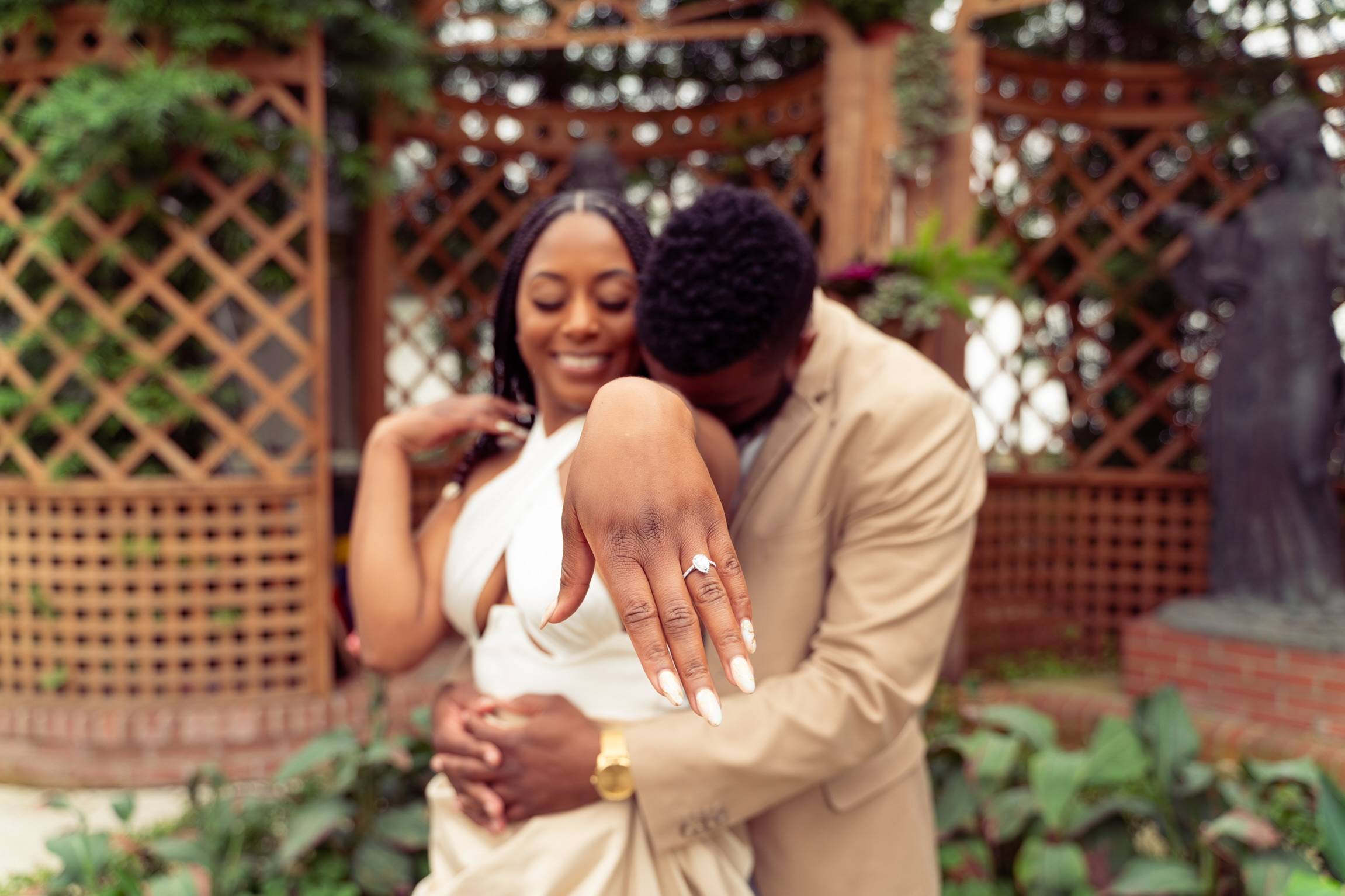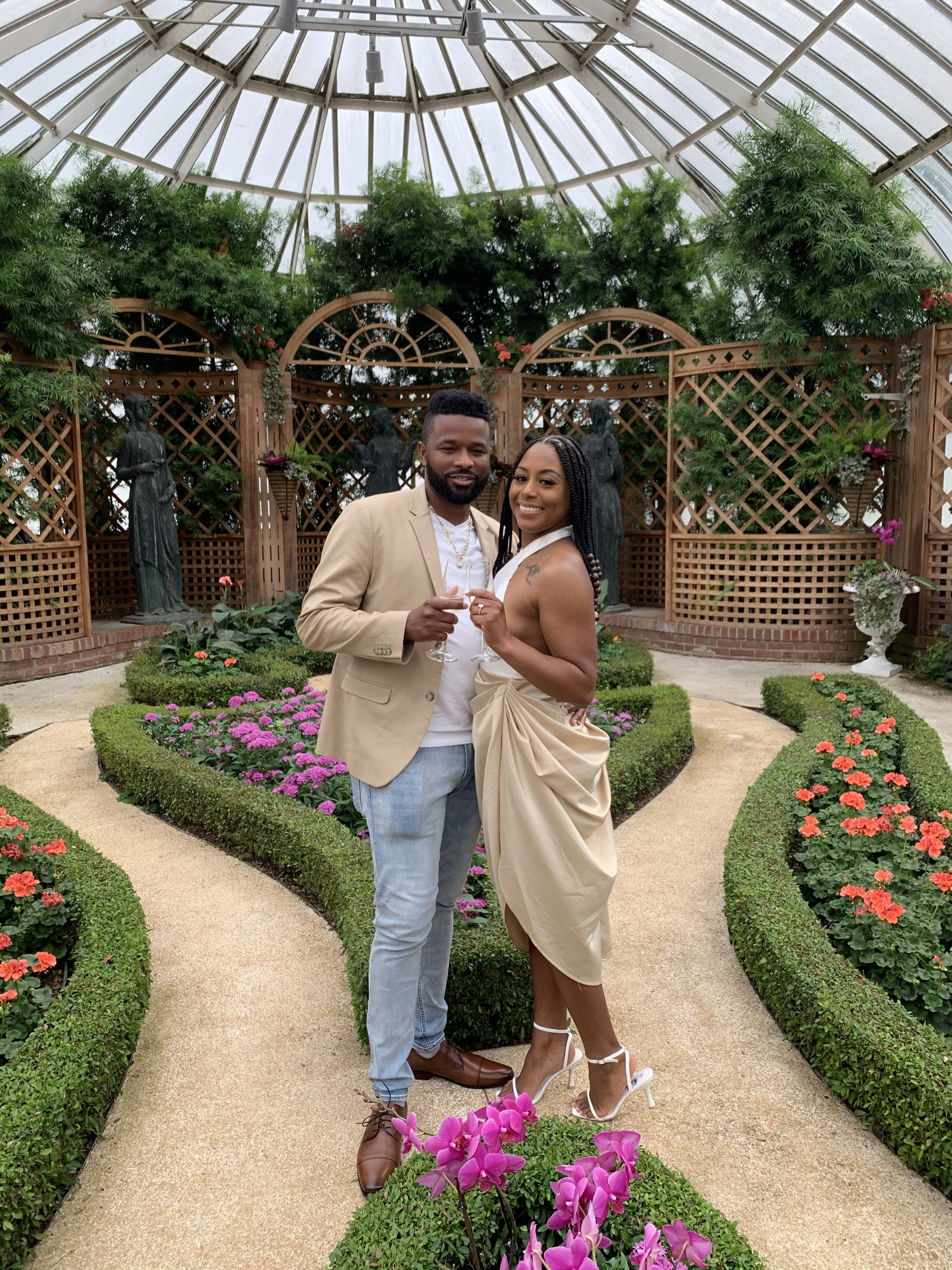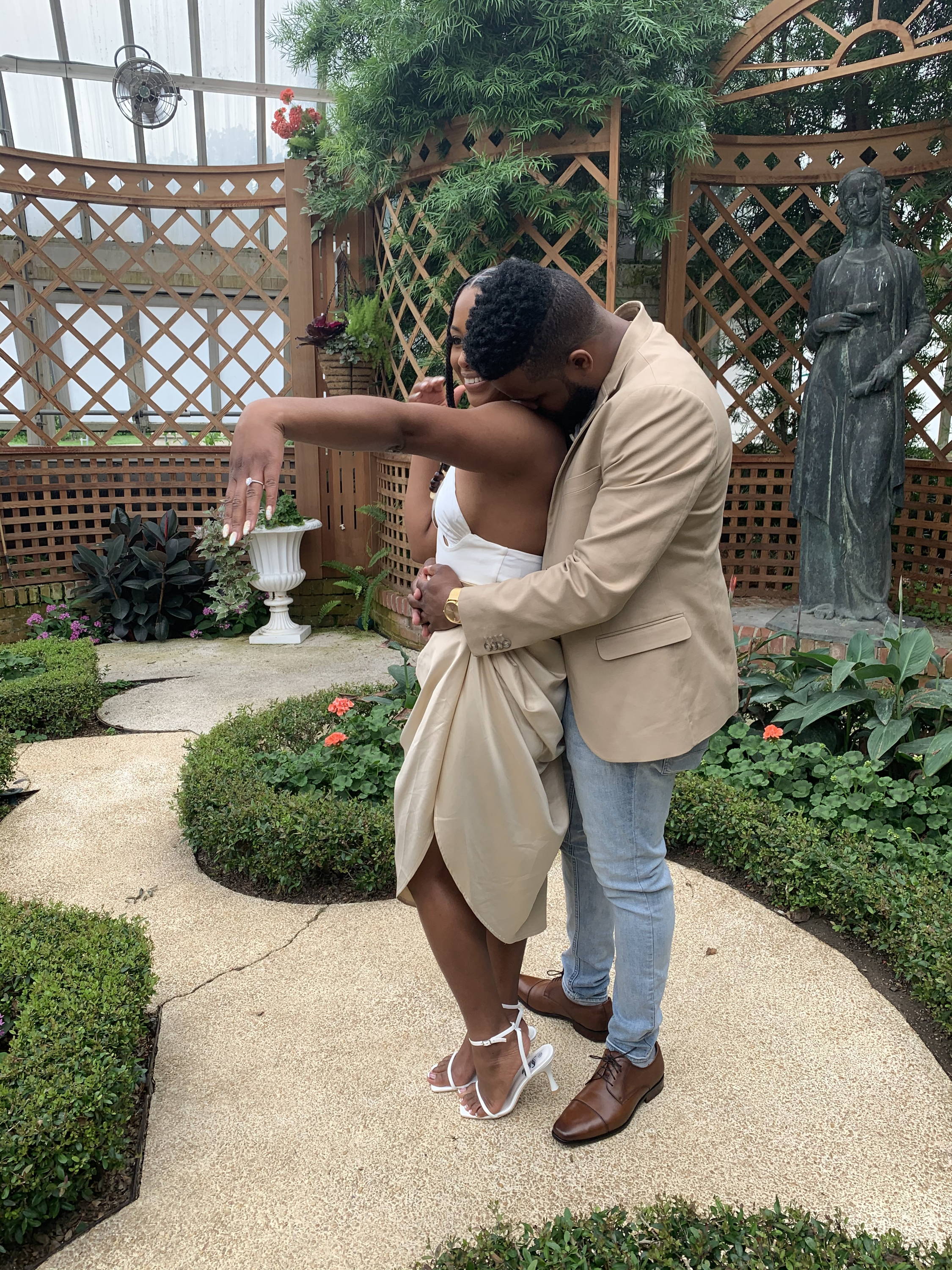 We love celebrating our Henne couples. Thank you for sharing your #HenneMoments with us!
---