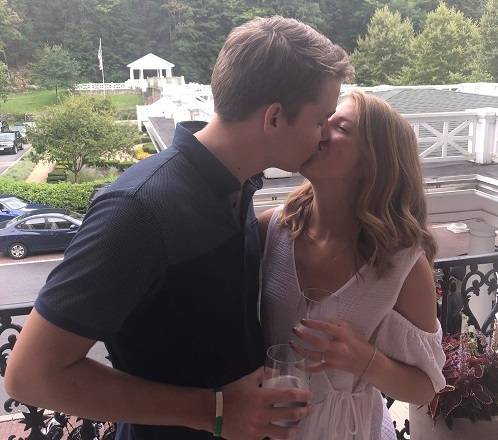 Congrats to Josh and Anna, who recently got engaged at Bedford Springs Resort!
How They Met:
---
Josh and Anna are childhood sweethearts who were good friends throughout middle school. Josh asked Anna out his freshman year of high school, and they stayed together all the way through graduation. They decided to attend college together at Westminster College, where they are entering their senior year!
The proposal:
---
Josh surprised Anna by taking her to Bedford Springs Resort "for his mother's birthday". In reality, he surprised her with a Henne ring! They got to enjoy the evening with their closest loved ones.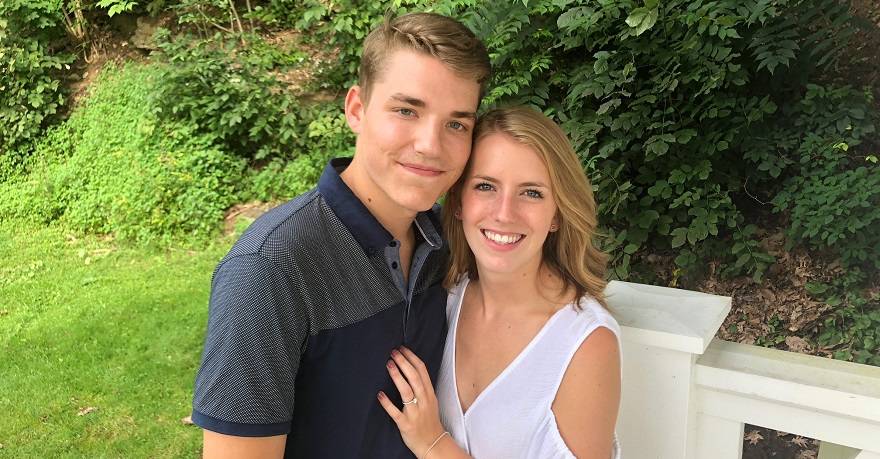 Looking Toward the Future:
---
Josh and Anna plan to tie the knot in June 2019 and move to Florida to officially begin their lives together. Anna will be attending medical school at LECOM in Bradenton, Florida.
Josh and Anna, thank you so much for choosing Henne! We are thankful to have been part of your love story. Enjoy the engagement bliss, and good luck with your senior years.
---