Congrats to another great Henne couple, Jonathan and Nicole! They got engaged in their first home before going out to dinner in Pittsburgh.
How They Met:
---
Jonathan and Nicole grew up in the same small town but didn't really know each other. They met a few years ago when Jonathan moved into the house next door to Nicole and were introduced through a mutual friend. They also worked together briefly at the same place. They became friends for a few months and started dating in 2015. And the rest is history!
The proposal:
---
Jonathan proposed to Nicole in their first home, which they are in the process of remodeling. He asked her to marry him right before they were getting ready to go to dinner in Pittsburgh. It was such a special memory to get engaged in their home, where they will build their future.
Looking towards the future:
---
Jonathan and Nicole look forward to wedding planning, and they plan to tie the knot on October 19, 2019.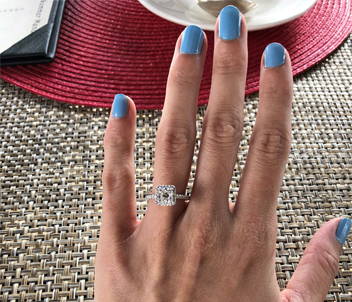 ---
Thank you for choosing Henne! We wish you all the love and happiness in the world as you plan your future.
---