Integrity comes first, and always, at Henne.  We are so proud and honored to share with you, our loyal customers, the news of this prestigious industry-wide recognition.  As Matthew Trainer, the publisher of the National Jeweler publication best explains, the benchmark for the Retailer Hall of Fame recognition is not financial success.  It is in fact, that this retailer has thrived beyond themselves and is a special part of the community.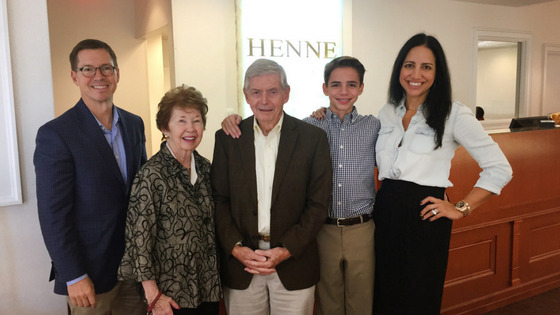 John was chosen by his peers as the best in what he does because of maintaining a high level of achievements through challenges and changes. If you are unfamiliar with the history of Henne Jewelers, founded in 1887, and now in its fourth-generation, the feature in National Jeweler does a fabulous job of showcasing Henne and our leader, John Henne.
To learn more about John and Henne Jewelers, click here.
---