By Stephanie Desmond for Henne Jewelers
Facing the holiday pressure of finding the perfect gift for everyone in your life? Henne Jewelers has you covered! With the holiday season now going strong, we will be bringing you specially tailored gift ideas for all of the groups that are toughest to shop for.
Women are constantly moving. They go from work meetings to board meetings to dinner meetings. Take the time to choose a gift for them that is not only meaningful, but practical for her busy lifestyle.
This bangle is perfect for any woman who needs to make a quick choice. The 18k gold and red enamel bangle adds color and fun to any outfit. It can slip on and off easily for hassle-free accessorizing.
The best gift for any lady: time! Consider this diamond quartz chronograph from Michele Serein. The large face is both stylish and effective, with its additional date and time features. The rose gold plating gives it a touch of femininity and stainless steel will last for many holidays to come.
When drama seems to be everywhere, the least she can do is wear it around her neck! The "Drama" multi-strand cascade necklace by Lana is 14k rose gold. It will easily take her from day to night with little effort.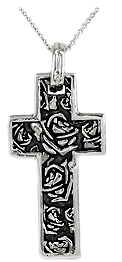 Sometimes busy women need a reminder to slow down a bit. This sterling silver Pianegonda "Black Rose" pendant necklace can be worn for just about any occasion. Each time she looks in the mirror, she will be reminded how important it is to stop and smell the roses!    
---