We talked with Dara at the end of last month to get her thoughts on her favorite pieces to give as gifts this holiday season. Read below for her choices and let us know which one you'd love to receive.
18 Karat Rose Gold Bracelet
This bracelet puts a new twist on the traditional diamond bracelet. Two pave diamond square ends cap off this double twisted wire cuff.
This is the perfect gift for ladies looking for a piece they can wear every day. It goes with everything – from jeans and a sweater, to black tie event attire.
40mm Rolex Daytona Cosmograph Watch with a Black Dial and 3-sub Dials and UPH Bezel on Oyster Bracelet
Rolex is one of the most well-known watch brands out there. In fact, out of the 10 most popular watches in 2016, Rolex holds 8 spots! This watch in particular is a timeless piece that never goes out of style. When you give this as a gift, you know it's something that can be worn for years, and maybe even passed down to the next generation. To give this watch even more pop, you can pair it with a diamond bracelet.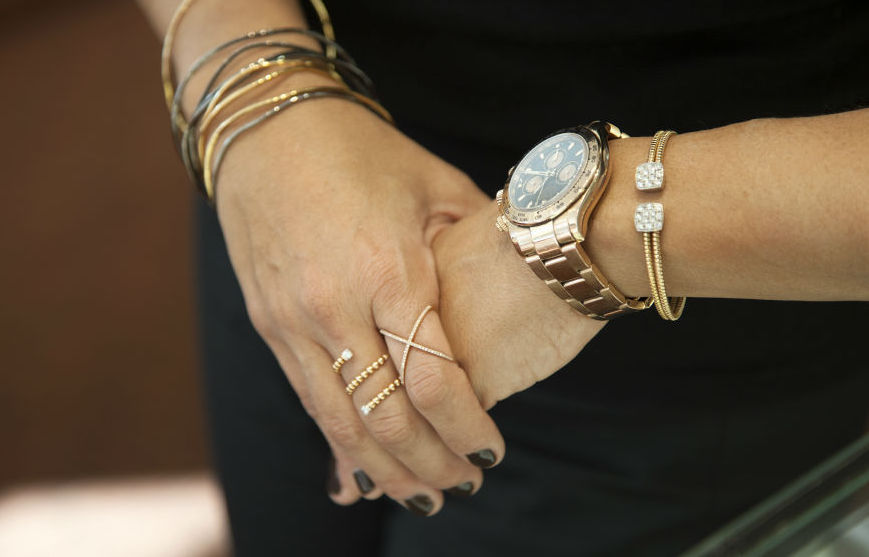 Multicolored Bangles by Estellew
These bangles, imported from Israel, are handmade copper, stackable and hypoallergenic. They come in yellow or rose gold, fine silver or black rhodium.
They're at a great price point so mix and match the different colors together! Stackable bracelets are very trendy right now, and are sure to bring a smile to whoever you gift them to.
14 Karat Rose Gold X-Shaped Ring Containing 57 Pave Diamonds
No matter her style, you can almost guarantee she'll appreciate getting a ring as a gift. In fact, it's very fashionable right now to stack up your fingers with a lot of different rings. The more, the merrier! And this ring's unique shape makes it a standout piece.
18 Karat Rose Gold Beaded Wrap Ring with a Diamond at Each End
Again…you can't have too many rings! This wrap-around ring is another unique piece that catches the eye. Rose gold is a popular color at the moment, so this ring is sure to please.
14 Karat Gold Tri-color Fringe Hoop Earrings
Fringe is in this season! These hoop earrings can bring a splash of color to any outfit. Plus, they look great with an up-do, so they're perfect for ladies who wear their hair up often.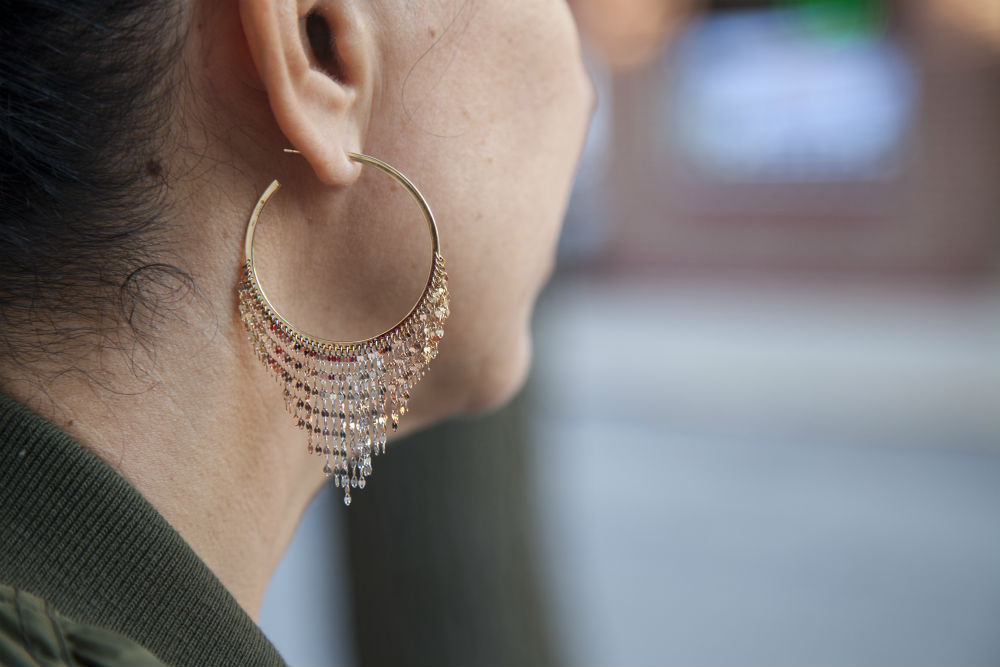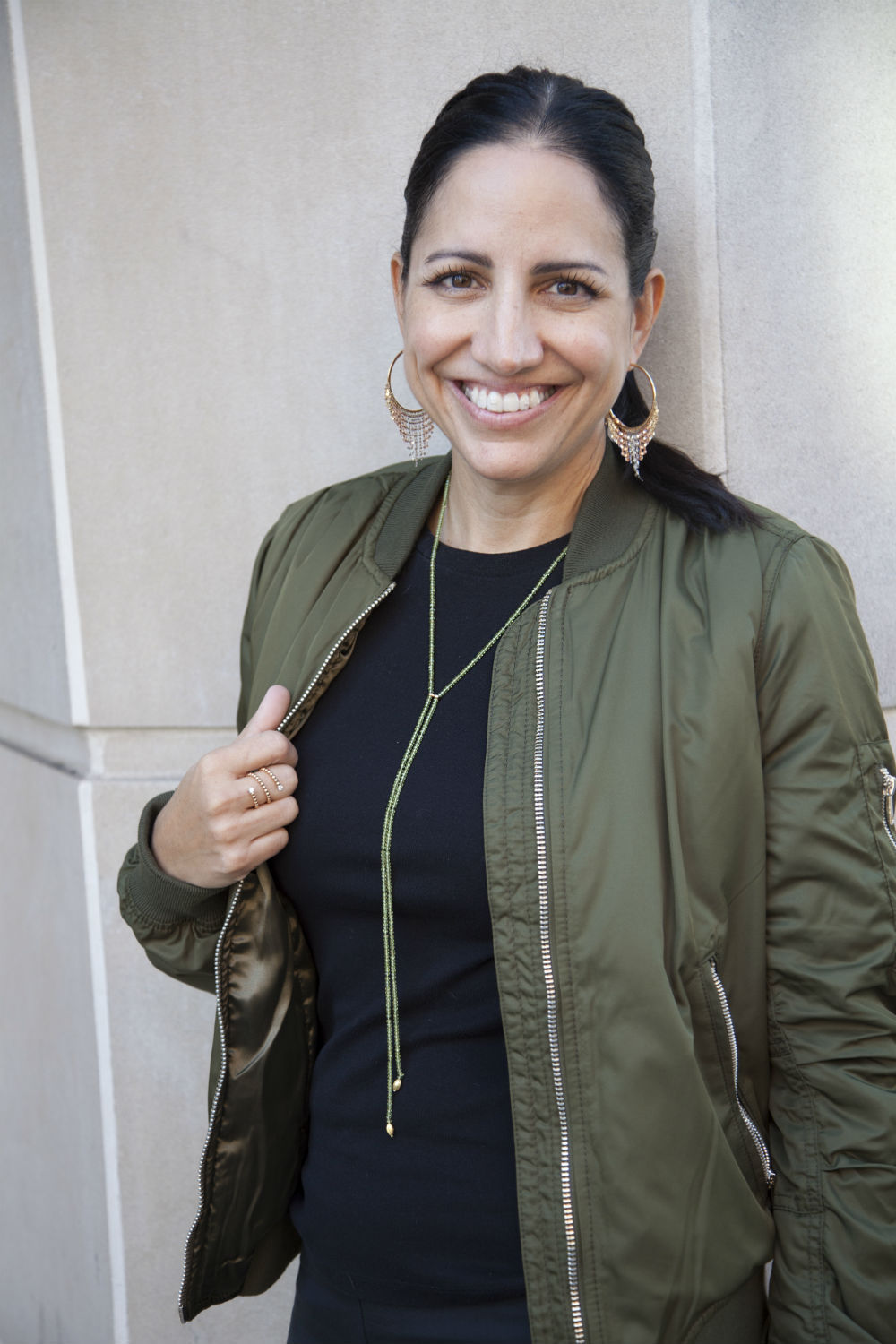 20inch 18 Karat Yellow Gold Peridot Briolette Y Necklace, Designed by Nina, with 18 Karat Yellow Gold Fluted Bead Ends
This necklace was designed by Henne Jewelers' own Nina Pugliese…so you know it's a one-of-a-kind piece, for a one-of-a-kind woman! Gift this necklace for someone looking for something easy to wear with anything. This necklace can be thrown over a t-shirt or paired with a warm sweater for a laid-back look. Plus, the color is absolutely stunning.
32-Inch Graduated South Sea Pearl Necklace Containing Pearls Measuring 15x12mm
Pearls were all over the runway this season. Give the lady in your life a fashionable gift that she can wear at formal occasions, or with her favorite bomber jacket. And when it comes to pearls, you can't have too many. She can layer them on!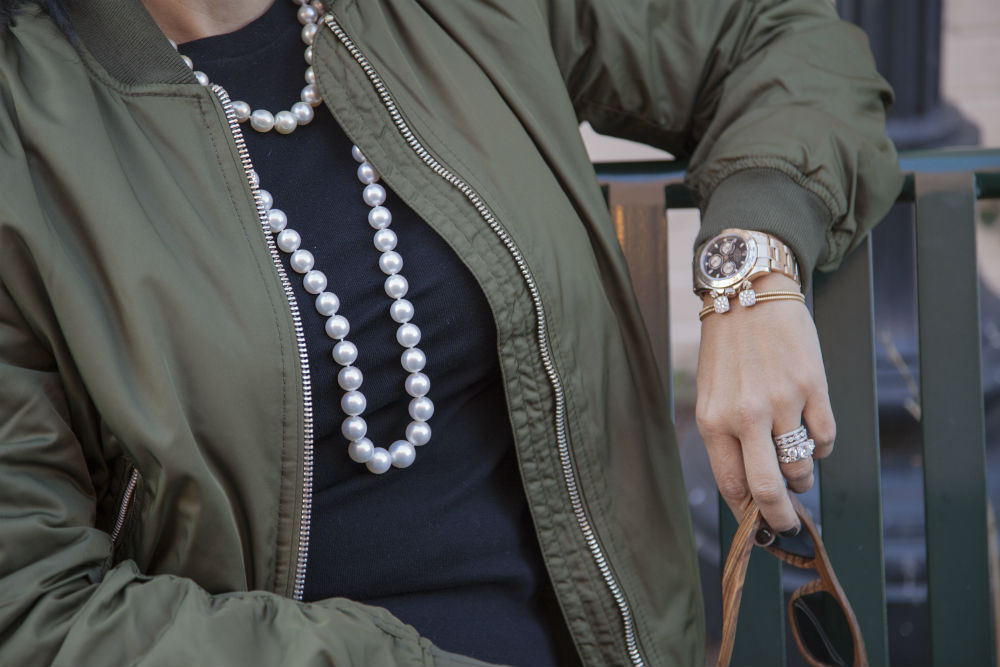 Efva Attling 16in Sterling Silver Miss Butterfly Collier Necklace
Statement necklaces get you noticed – and this necklace definitely makes a statement! When you have a necklace like this, it's the only piece you need to wear. Not to mention, butterflies hold a lot of meaning. All around the world, people view the butterfly as a symbol of endurance, change, hope and life.
14 Karat Yellow Gold Lana Upside-Down Hoop Earwire Earrings
These are my go-to earrings. They are light weight, stylish and easy to wear. I get compliments on them all the time. They really are the perfect holiday gift!
Shop our extended hours this month for one of these pieces or choose your own favorite from the hundreds in store. Wishing you a happy holiday from Henne, your Jewelers for Life.
---