Henne Jewelers' longtime estate jewelry expert looks back at an esteemed career as a treasure hunter.
One of the most popular categories of jewelry today is estate, and one of its most prominent authorities is Harton Wolf, director of operations for Henne Jewelers' impressive estate jewelry department.
Harton began his career in the gems and jewelry industry, when he joined his family's retail business in 1970. He had finished college, earning a degree in economics, and spent two years in the Army. The family store was located in McKees Rocks, near where Henne Jewelers was located. "We knew the Henne family," says Harton, "My father and Jack Henne, the third generation of Henne Jewelers, were both on the board of the Pennsylvania Retail Jewelers Association." He adds that in 1972, "Jack mentored me, even though the two stores were competing," smiling that this type of "friendly competition was not uncommon in those days."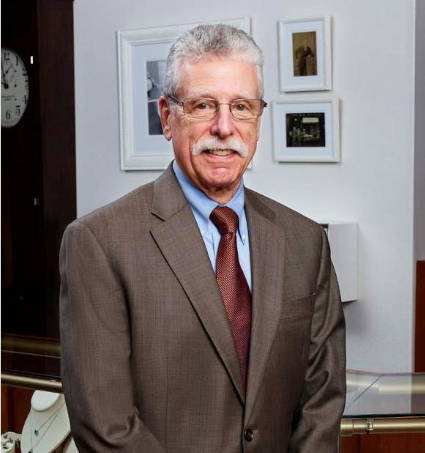 In 1979, Harton's father passed away, and the family decided to close the store. He took a position running the diamond department at Schwarzschild Jewelers in Richmond, Virginia, where he worked in all aspects of the business, including training and marketing loose gems and jewelry. The experience broadened his knowledge of the jewelry business, and during his time there, Harton became a Certified Gemologist Appraiser (CGA) with the American Gem Society (AGS). Before long, he was running the important estate jewelry department. He remained with Schwarzschild Jewelers for 24 years.
When Henne moved from its small store on Filbert street in Pittsburgh to its current location in 2003, Harton moved back to Pittsburgh to join the company as director of operations. "At that time, Jack was running the estate department but was slowly phasing out of the business," Harton recalls. "It was then that he asked me to take over many of his responsibilities, including heading up the estate department, where I have been ever since."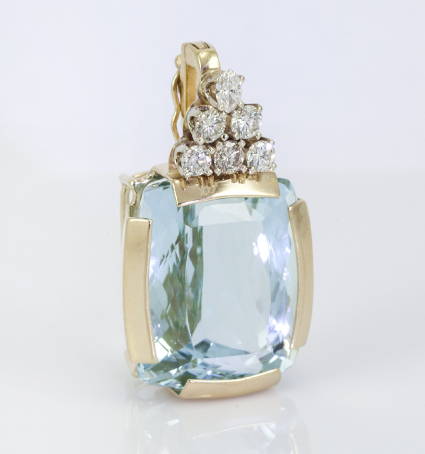 So what attracts Harton to estate jewelry? "It is a unique niche in the jewelry sector. You see so many unusual pieces. Each one has a fascinating history. When I get a piece of vintage or antique jewelry on my desk, I spend time researching it and understanding its story." He also notes that it is easy to appreciate the quality of workmanship and design. If there are gemstones in it, the question is always to find out their value, since sometimes they can be worth quite a bit."
How does Henne find these estate jewels? "Because of the company's excellent reputation for fair and competitive prices, many people bring us their antique and vintage pieces to sell," says Harton. "And much can be learned about the provenance of a jewel from their owners." Henne Jewelers has a broad network of people in the estate field, including lawyers and financial advisors who recommend the company.
When asked how the public's perception of antique jewelry has changed over the years, Harton replies that he has seen significant growth in demand. "When I first started, not that much space in the showcase was devoted to estate jewelry. Today, about 15 percent of space is taken up by vintage and antique pieces." Henne has one of the largest antique departments in the Pittsburgh area, with prices ranging from $150 to over $100,000. The most expensive piece he has sold was an amazing Van Cleef & Arpels necklace featuring a 10-carat pear-shaped Kashmir sapphire and a 6-carat pear-shaped diamond in platinum, which sold for over $1,000,000. As for price, Harton insists that, for people who appreciate older pieces with unique designs, there is something for every budget.
Today, Harton has "officially" retired, although we do see him from time to time. He does share that he misses the people. "I love working with estate jewelry, but the people at Henne are what made the job so enjoyable. It's time for a new chapter, but I miss the team."
---