How they met
---
Tyelre and Sequoyah were entering 8th grade when they met at summer camp in 2009. As Tyelre tells the story, he was crushing on Sequoyah, and she broke his heart after dissing him for a piece of gum (he has the Facebook messages to prove it).
Throughout high school and college, they remained friends, though life took them on separate paths. Fast-forward to November 2017. Sequoyah was home for Thanksgiving break, and after several failed attempts, she agreed to let him take her out. They went to TGI Friday's on a Sunday night and closed the bar after getting lost in conversation for hours.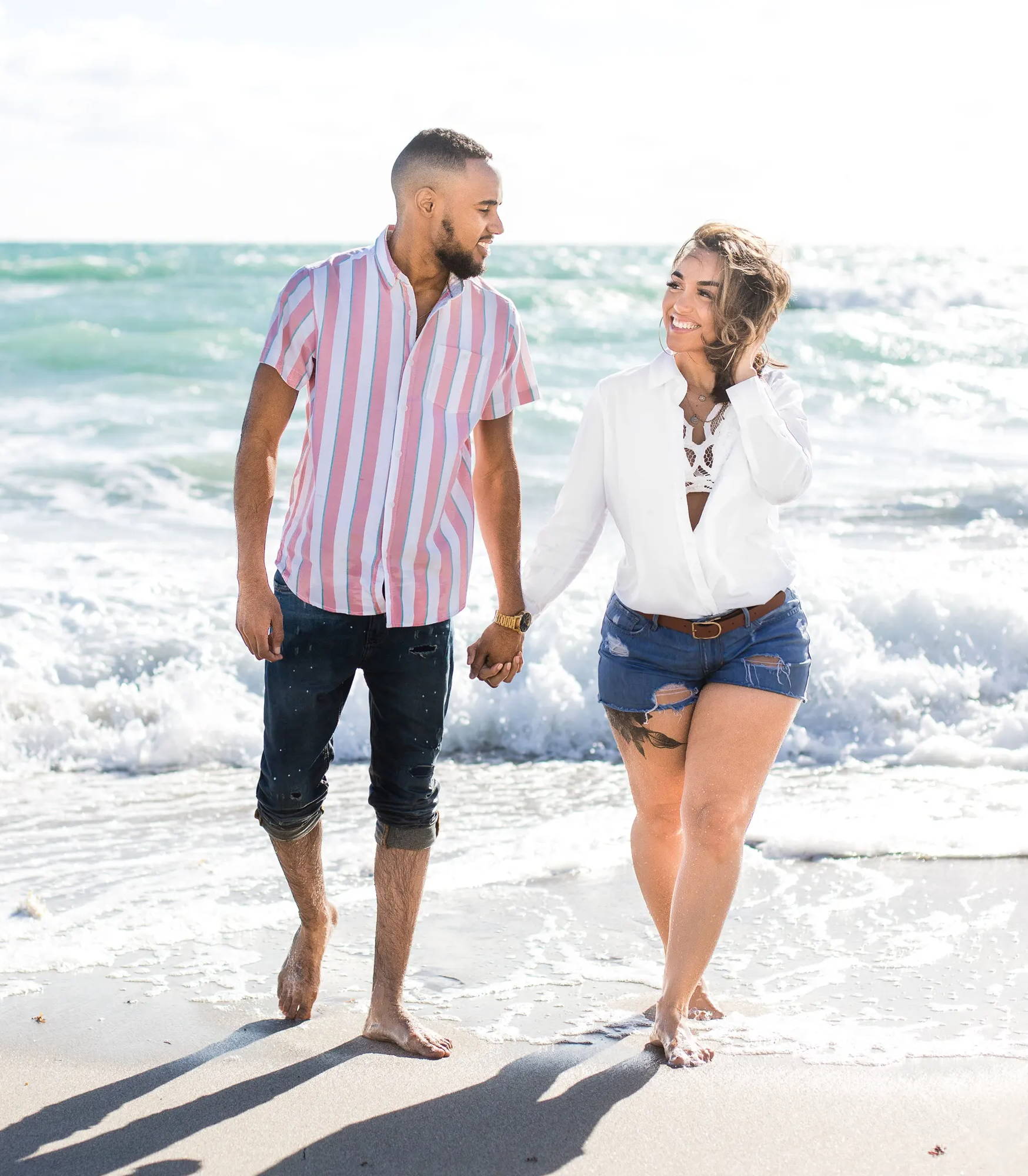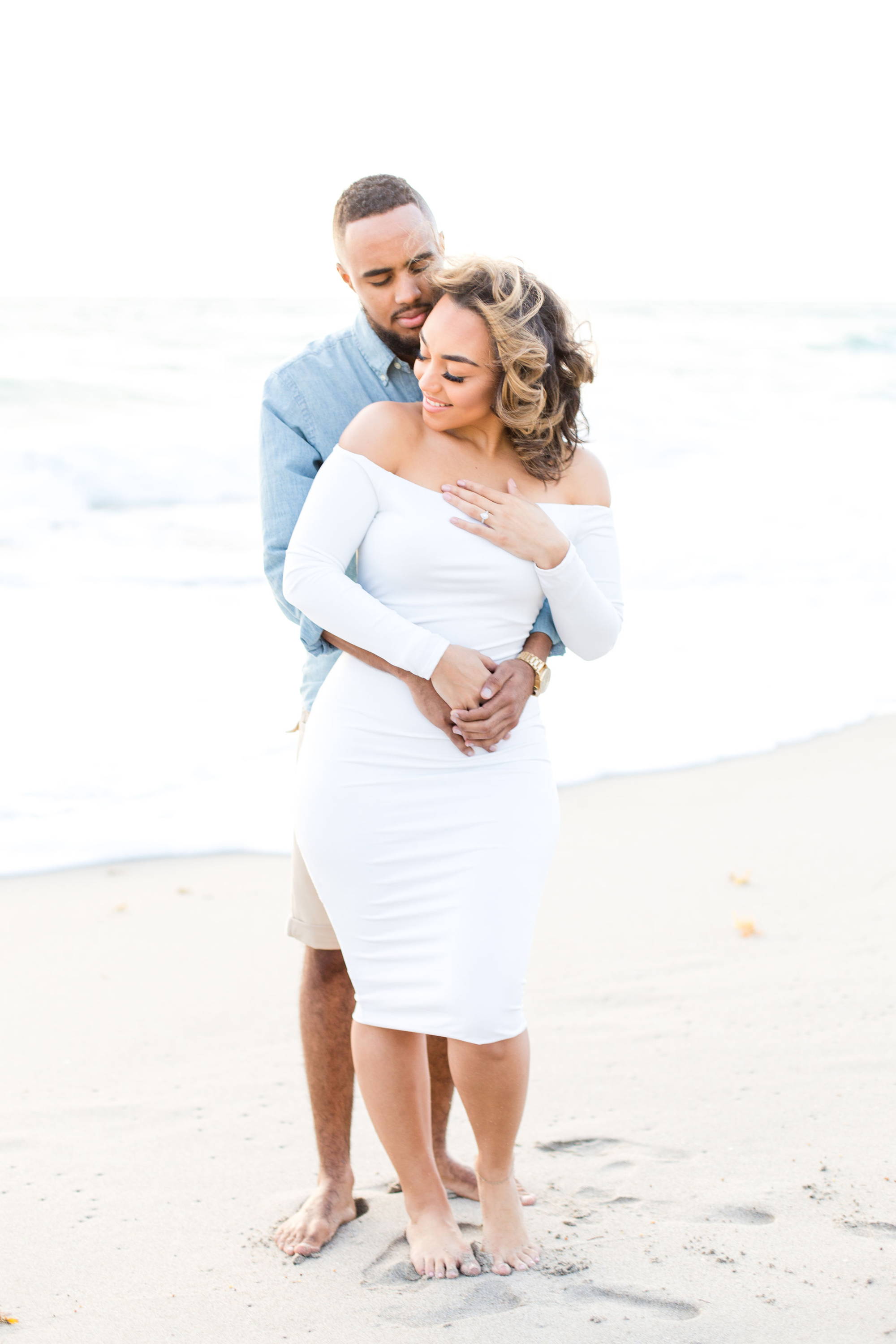 About the Proposal
---
The couple was living in Miami and came home to Pittsburgh to celebrate the holidays. It was the day before New Year's Eve, and Tyelre told Sequoyah they were going to dinner with friends. She really didn't feel like going, but he was insistent. They pulled up to a beautiful restaurant, and she still suspected nothing. When they walked in, Sequoyah immediately noticed a table of about 15 people who looked very familiar. To her great surprise, he invited all of their closest family and friends to join them for dinner. By that point she definitely thought it was weird, but he's big on family, so Sequoyah just went along. He stood up to thank everyone for coming before dinner started. Sequoyah was only half-listening to him when he went down on one knee. (She nearly passed out and started crying uncontrollably.) Everyone in the restaurant stood up, recording and clapping. Sequoyah thinks he was on his knee for at least two minutes, because she couldn't even respond. She was completely shocked.
Sequoyah later found out he planned the proposal in less than a day. That morning he went to Henne to look around but didn't expect to find *the* ring. He's never impulsive but decided he didn't want to wait to propose (and she had just gotten her nails done), so he called everyone to help him pull it off. It was like something out of a movie, and they wouldn't have wanted it any other way.
Looking Toward the Future
---
Tyelre and Sequoyah recently moved back to Pittsburgh to begin a new chapter in their lives and share their love with family and friends. They hope to become homeowners soon, establish their businesses and check some things off their bucket list before starting a family.
They are planning to move back to better weather again in the future, but they are enjoying being back in their hometown for now. Tyelre and Sequoyah wanted to have an intimate destination wedding but had to postpone because COVID-19. They haven't picked another date yet but are hopeful they will be able to celebrate in 2021.
Photography by Janelle Chung.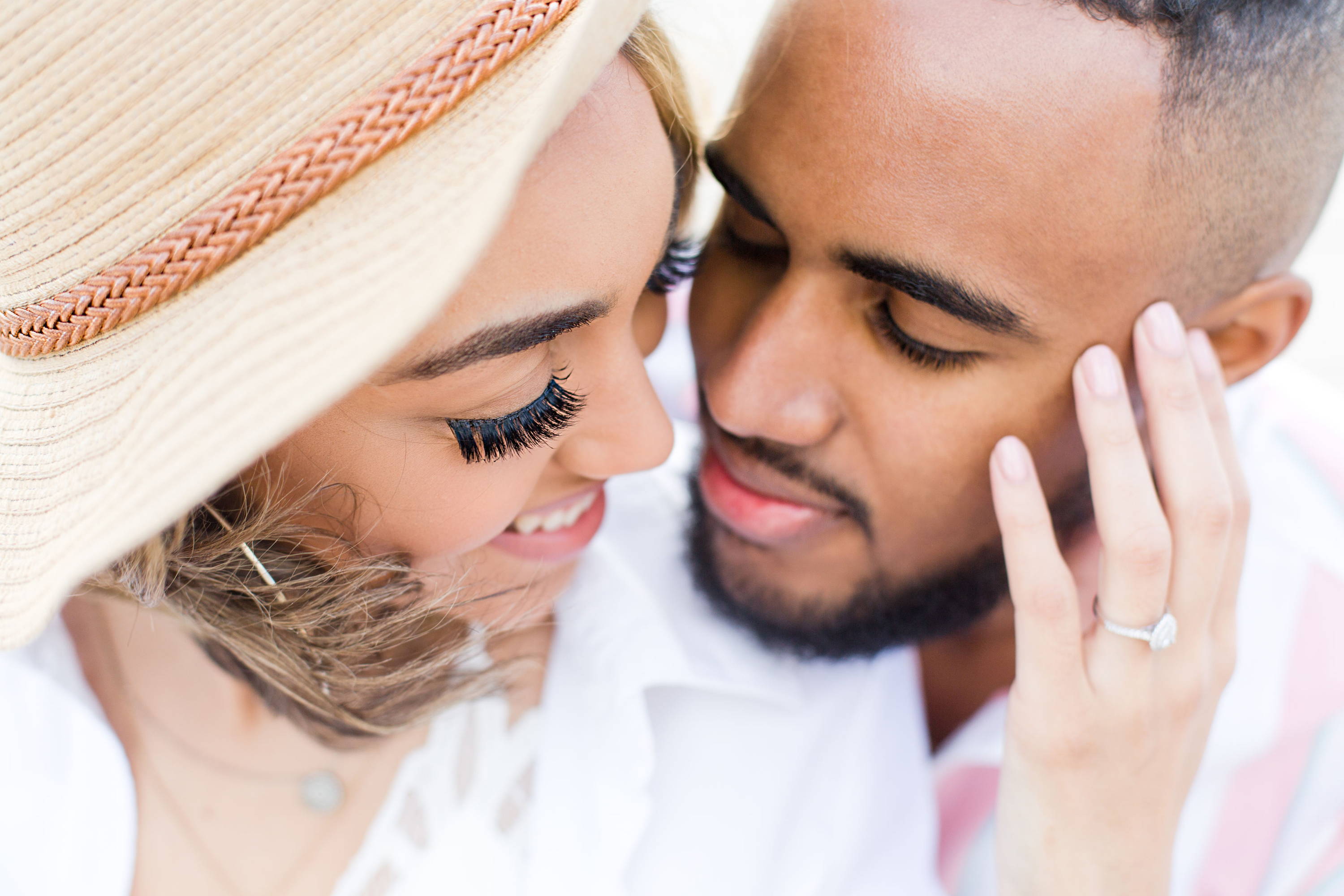 We love celebrating our Henne couples. Thank you for sharing your #HenneMoments with us!
---