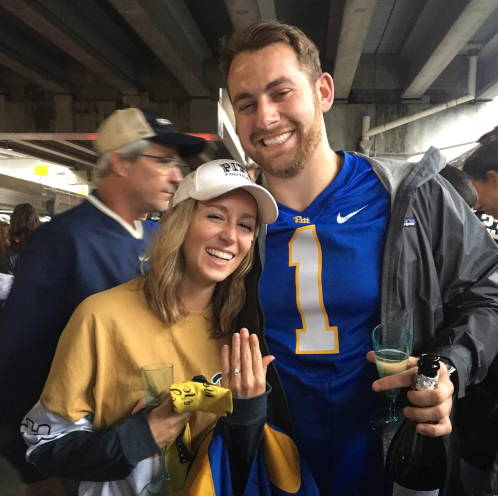 What do you do when you met at Pitt and are a true Pitt fan? You propose during a Pitt vs. Penn State tailgate! It was a rainy day, but that didn't stop them from celebrating this special moment with their family and friends. Congrats to Sean and Alexis! #h2p
How they met
---
Sean and Alexis meet during their freshman year at Pitt and stayed friends all four years. They began to date seriously their senior year. Since that point, they made it through 3 years of long distance dating while Alexis completed an internship and grad school. They were excited to return back to Pittsburgh together.
---
About the Proposal
---
Sean proposed at a Pitt vs. Penn State tailgate. (He'd surprised her with both of their families.) They were really excited to have all their friends and family present to witness Sean getting down on one knee.
Looking toward the future
---
Sean and Alexis are planning to have a true Pitt wedding at Heinz Chapel on May 9, 2020!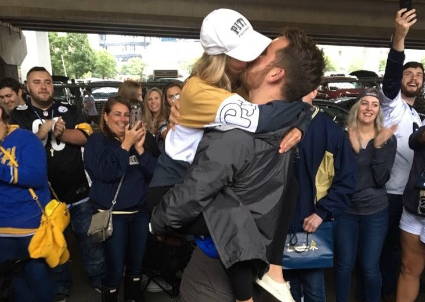 ---
Sean & Alexis, congrats! Thank you for trusting Henne and allowing us to be a part of your journey.
---