Ryan and Marianna met at the University of Pittsburgh in 2017 at a Halloween party almost exactly four years to the day of their engagement!
The pair actually met as Marianna was in a white dress, so in some ways the universe was telling them they were going to be together forever. Their first real date was in November and lasted 12 hours! Neither one could stop talking about anything and everything, and they lost track of time. Marianna shares that she couldn't believe she found the man of her dreams as a 20-year-old college student.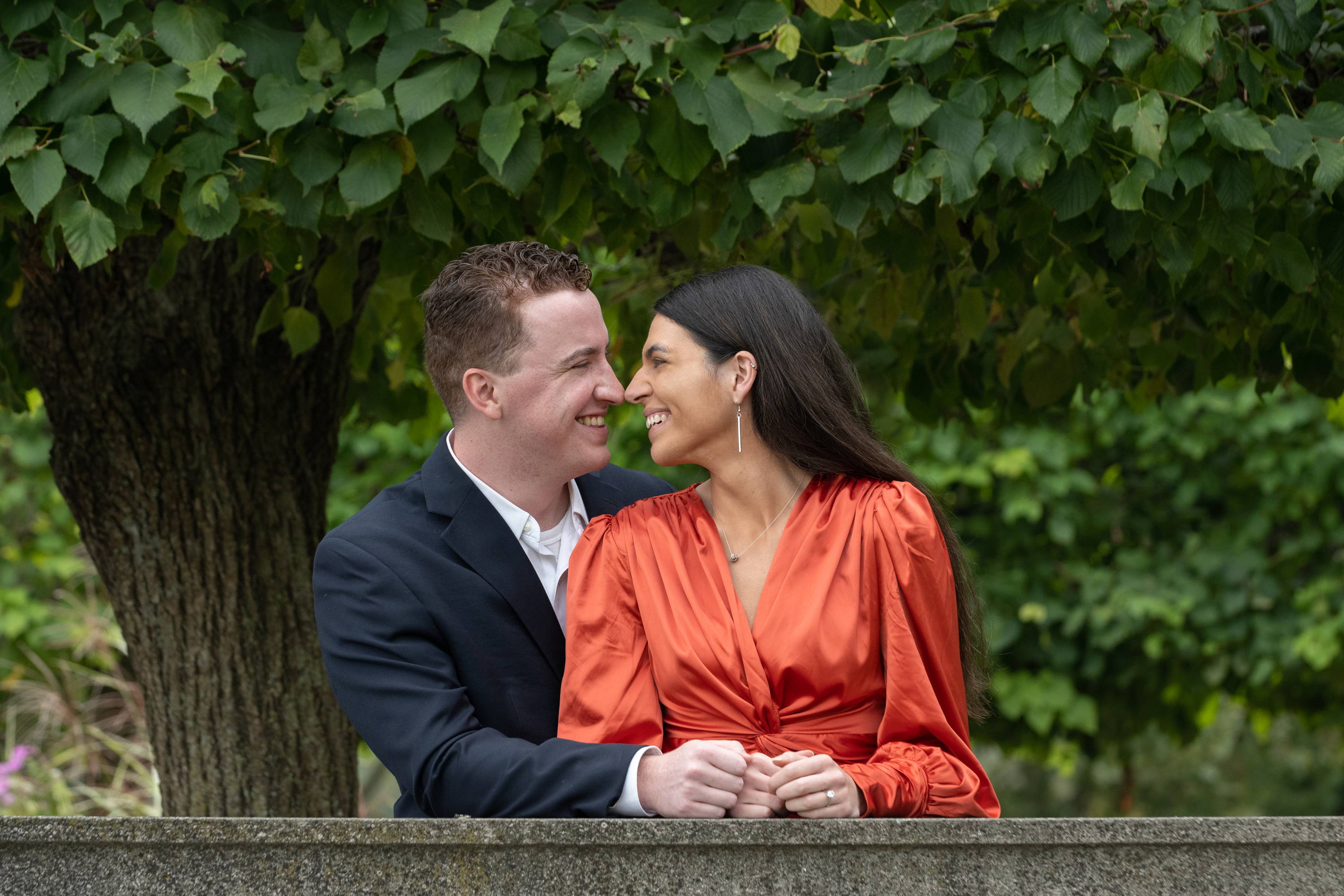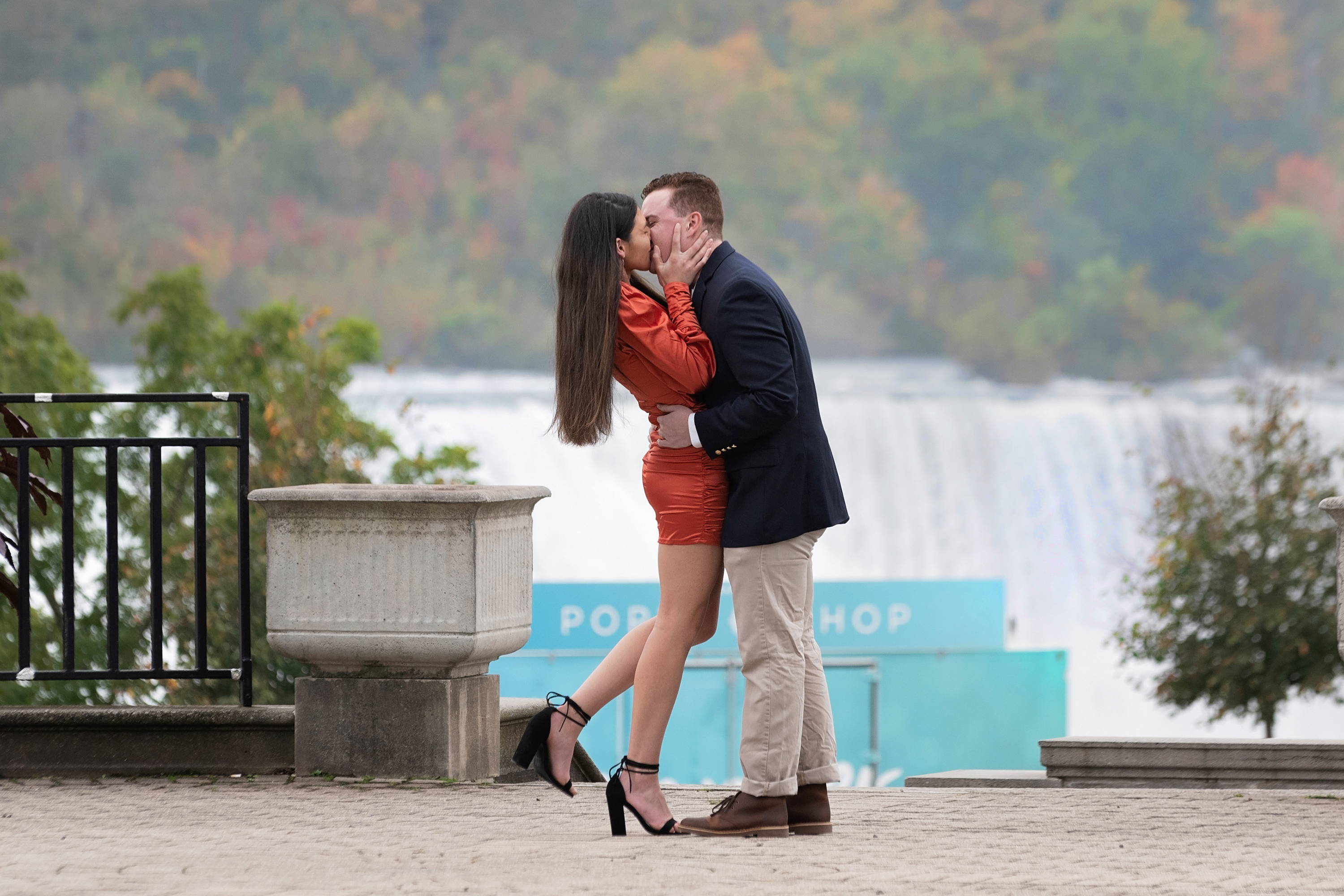 After many summers being in two different states, endless long nights studying at Hillman library, Ryan and Marianna finally graduated college and moved into an apartment in Pittsburgh! After a crazy year with COVID restrictions, Marianna finally planned a weekend getaway to Canda, not knowing that Ryan had his own plans about how the trip was going to go.
They spent the day in Toronto, and the next day they were in Niagara Falls. That afternoon Ryan told Marianna to dress up for dinner. Their taxi dropped them off at a beautiful lookout, and as Marianna was walking in the park, she spotted a photographer. They walked up to the platform, and right in front of Niagara Falls, Ryan got down on one knee and asked her to spend the rest of her life with him!
Marianna shares, "This whole experience has been an absolute dream come true. I can't believe I get to spend the rest of my life with my best friend!"


Marianna's family lives down the street and Henne is their dog Tighe's favorite store. He always has to stop for treats and attention!
WE LOVE CELEBRATING OUR HENNE COUPLES. THANK YOU FOR SHARING YOUR #HENNEMOMENTS WITH US!
---