Their story
---
Naush proposed to Roz in November of 2018, and just got married October 26, 2019! They got married at the Pennsylvanian and the day was absolutely perfect. Roz and Naush were even able to get milkshakes while getting their pictures and make it even more fun. Roz's engagement ring was extra special because it had stones from her grandmother's ring.
Roz and Naush loved working with Henne and are happy to have these rings for the rest of their lives!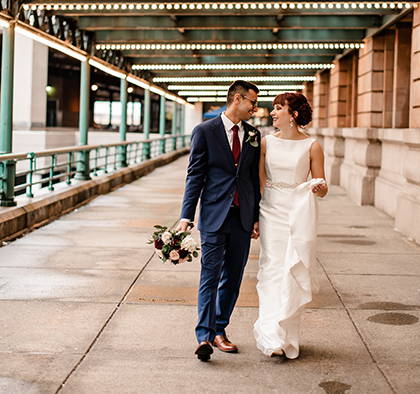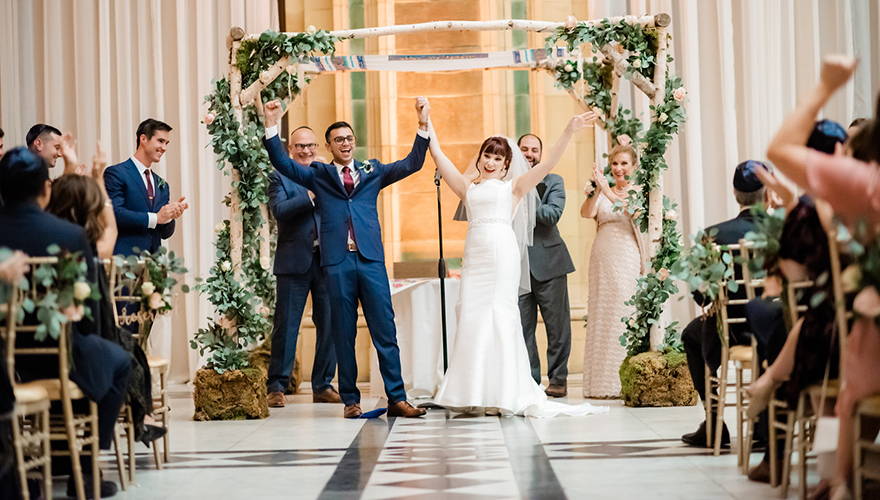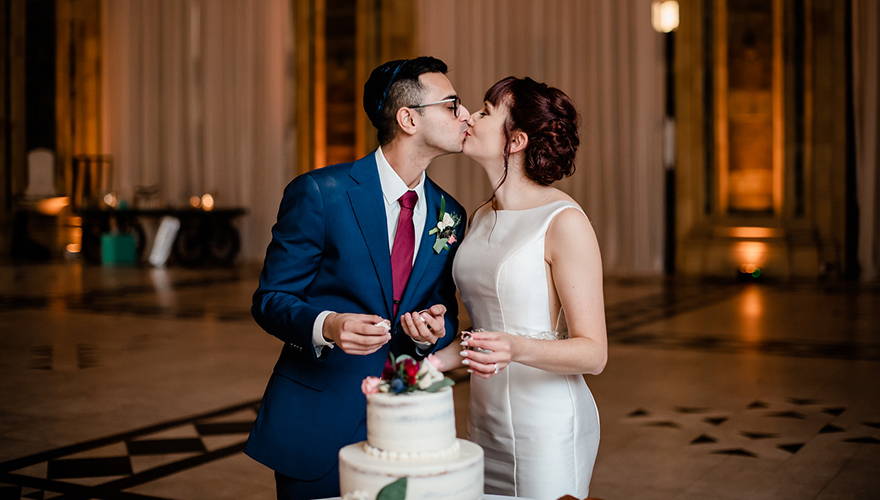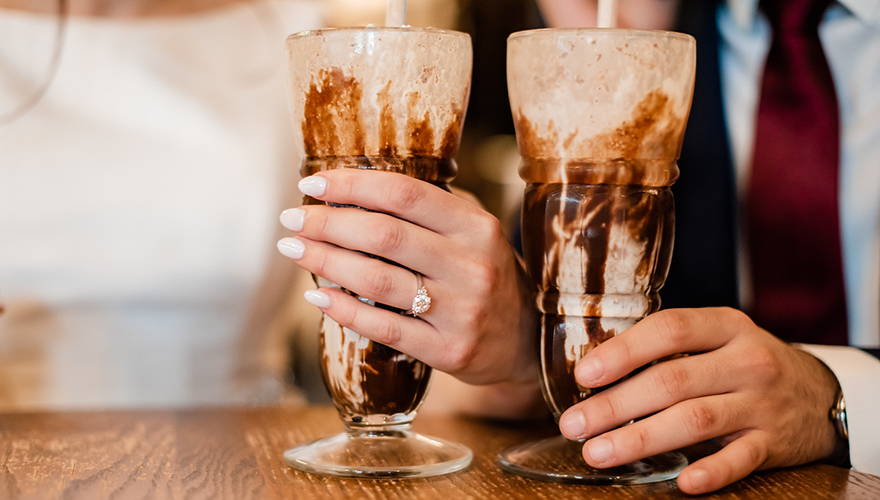 We love celebrating our Henne couples. Thank you for sharing your #HenneMoments with us!
---