Congrats to Robert and Hannah on their engagement!
Rob proposed to Hannah while they were in Millersburg, OH staying a treehouse! The couple arrived to the treehouse and started unpacking their belongings for the weekend. Rob said, "Oh look I found a puzzle, someone must have left it here. Do you want to build it?"
They built the puzzle (it was only 12 pieces & they have built many puzzles together, so Hannah thought nothing of it). The catch was one piece of the puzzle was missing. The puzzle said "I love you" in a heart. Hannah said, "Oh that's cute but it's missing a piece." Then she walked away from the puzzle. A few seconds later, Rob said, "Look I found the piece under the box. Come over and put the last piece of the puzzle in."
Hannah walked over to the table and the missing piece was upside down. She flipped the last puzzle piece over, which said "Will You Marry Me?" Hannah looked to her left, and Rob was down on one knee. He said, "You were the missing piece to my puzzle, Hannah. Will you marry me?"
While sobbing, Hannah of course said yes! It was perfect and intimate.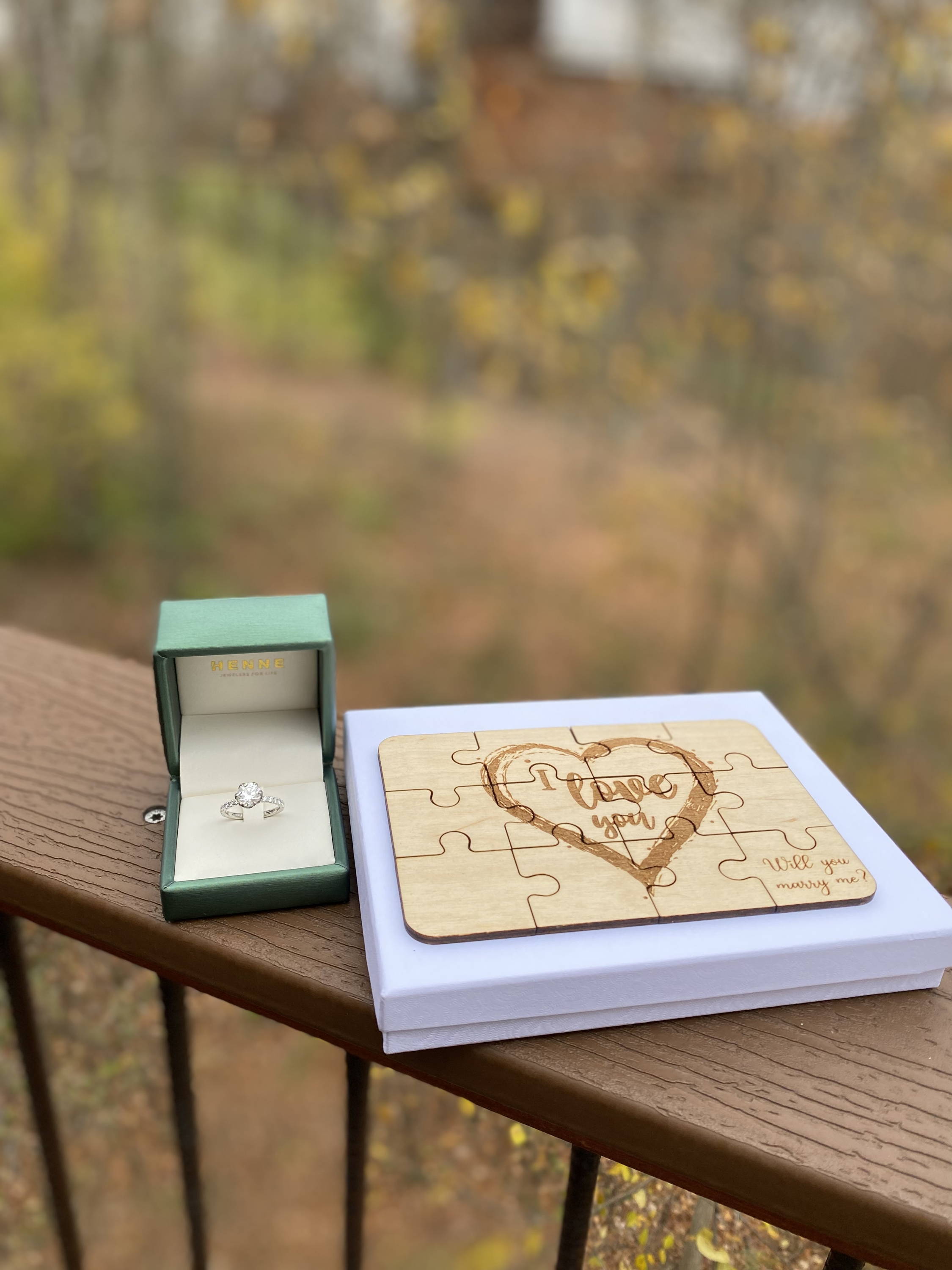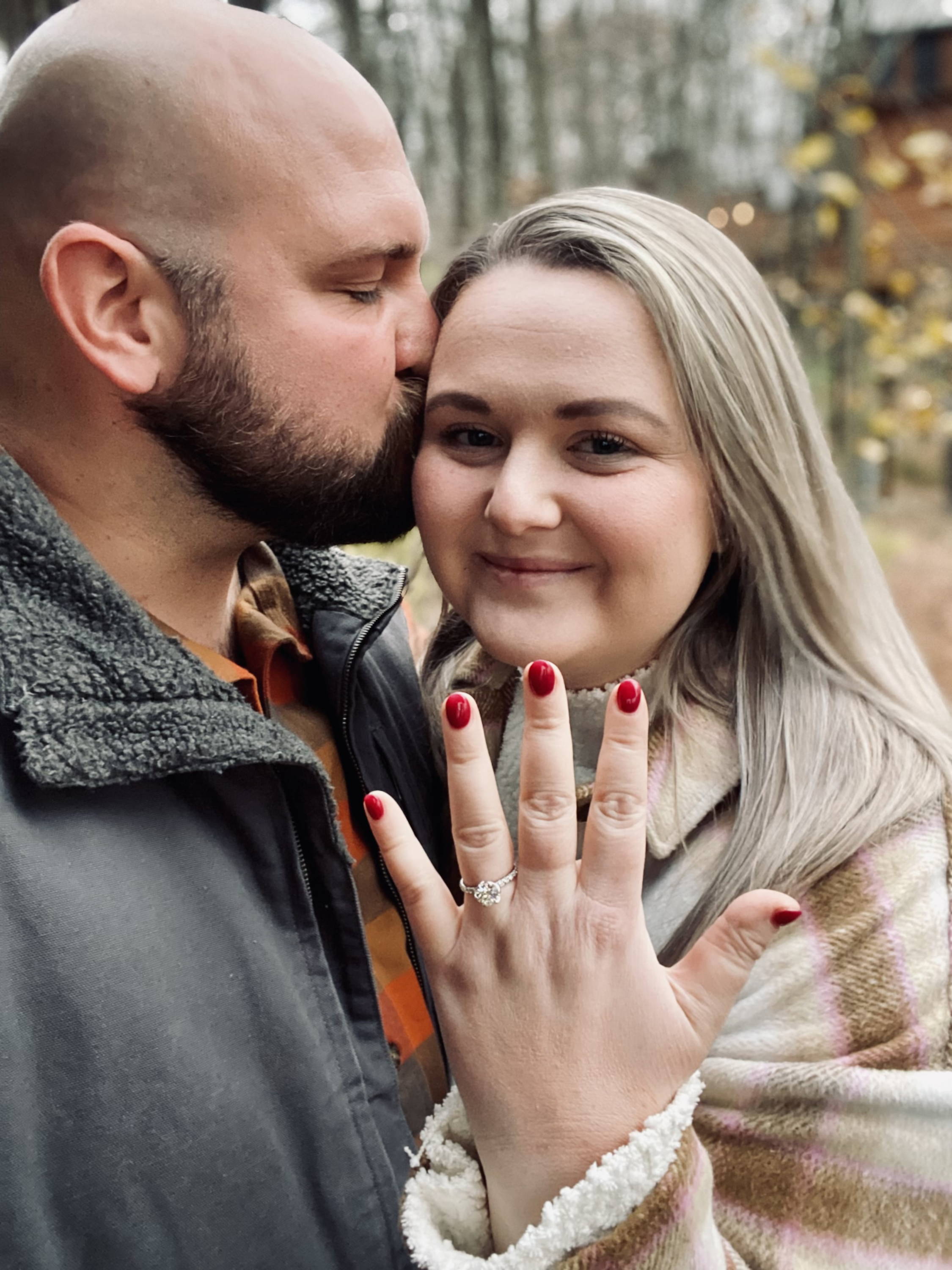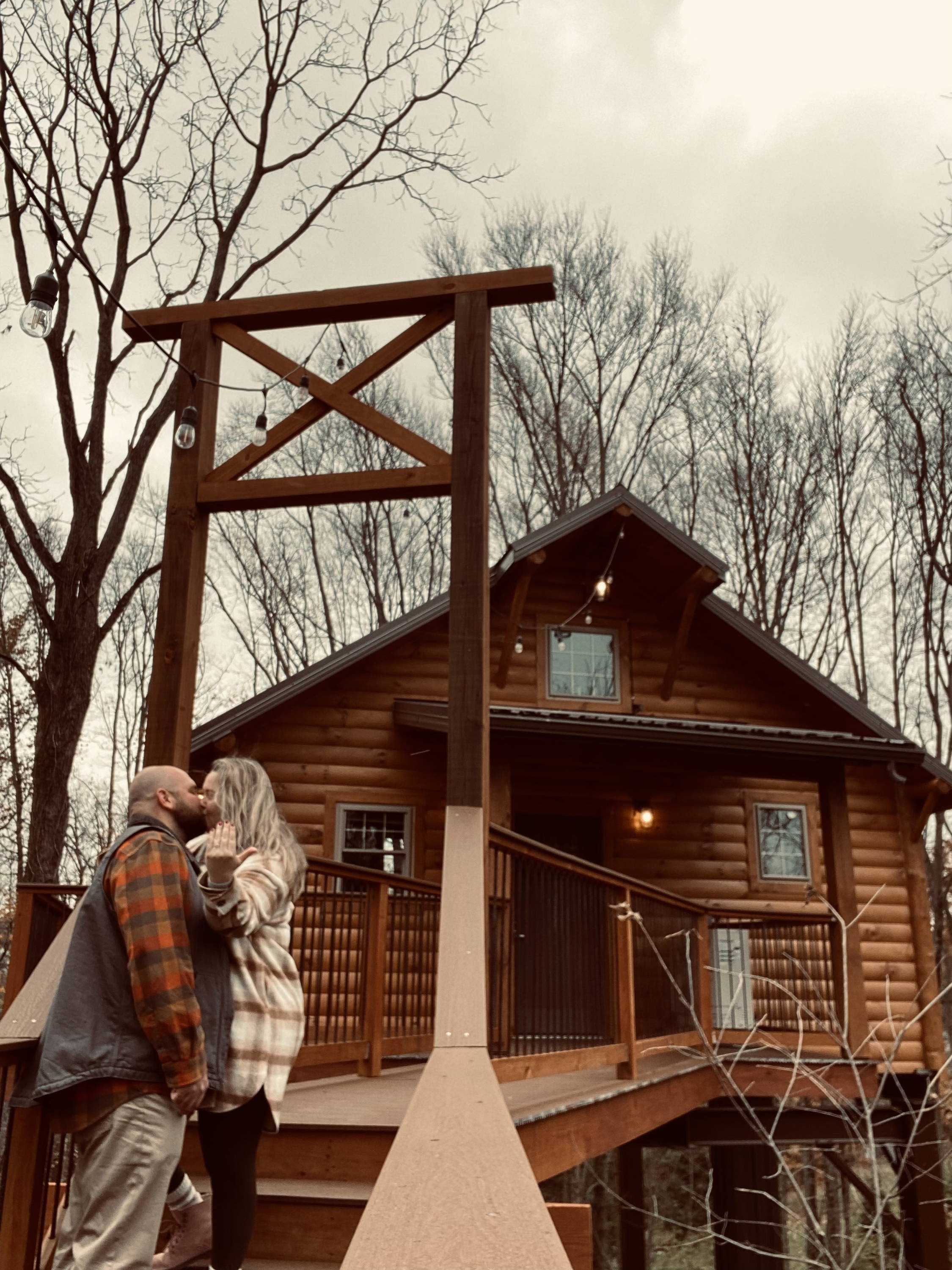 Rob and Hannah wanted a ring that was simple, elegant and unique. Hannah absolutely loves the tulip setting and 6 prongs!
WE LOVE CELEBRATING OUR HENNE COUPLES. THANK YOU FOR SHARING YOUR #HENNEMOMENTS WITH US!
---