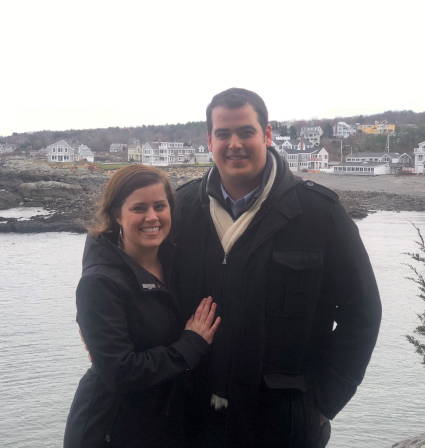 "Bambi Rock" used to be a special place just for his family, but now it means even more.
Their Story
---
Philip and Christin met at Michigan State College of Law. Phil knew Christin was the one and decided to propose to her in Ogunquit, Maine, a location that is very special to him and his family. His family traveled there every summer as he and his siblings were growing up, and it became more than a vacation spot. They developed relationships with locals and business owners there, and it was 'their place'. A safe harbor. A sure foundation for all of life's changes.
---
About The Proposal
---
For the proposal, Phil took Christin out to the place he and his siblings called Bambi Rock. He got down on one knee, knowing that she is now his rock, his comfort, and soon she will become his wife and his family.
After the proposal, Phil and Christin walked the rest of the Marginal Way Path into Perkins Cove, and their families were there to surprise and celebrate! Lastly, Phil arranged to have photos taken of the proposal secretly, and gave her an album of the photos as a Christmas gift.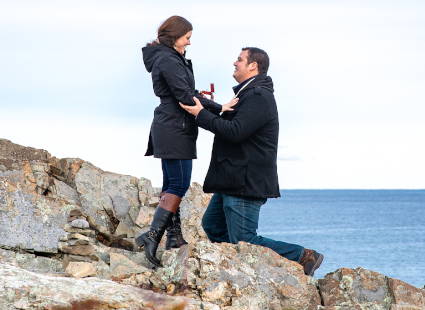 ---
Phil and Christin, thank you so much for sharing your story with us. What an amazing and symbolic spot to propose! We wish you all the best as you plan your wedding here in Pittsburgh.
---