How they met
---
Pete and Courtney went to High School together, but he first noticed Courtney at a Young Life Camp in Summer of 2012. She was wearing a baseball cap, was very tan and he had to figure out who she was!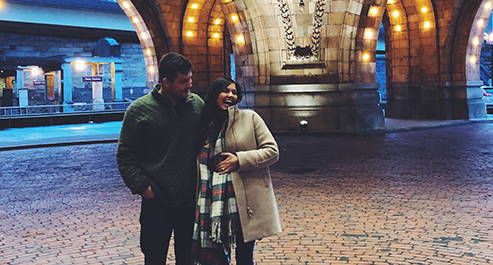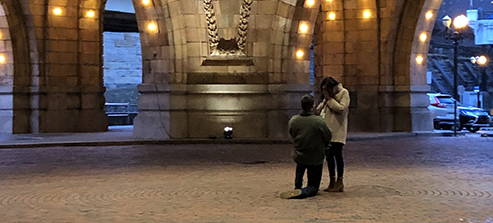 About the proposal
---
Pete made a reservation at their favorite restaurant, DiAnoia's Eatery in the Strip District. On their way to the restaurant, Pete pulled into the Union Station and walked her into the middle of the rotunda, where he popped the question and had some friends with cameras waiting.
Looking Toward the Future
---
Pete and Courtney are excited to get married in the late summer/early fall. They have full intentions of staying in Pittsburgh and sinking their roots deep in whatever community they feel called to.

We love celebrating our Henne couples. Thank you for sharing your #HenneMoments with us!
---