How they met
---
Michael and Gretta have known each other since kindergarten! They've known of each other their entire lives, but it took until sophomore year of high school for their love lives to intertwine. They began dating in July of 2012, and have been inseparable ever since!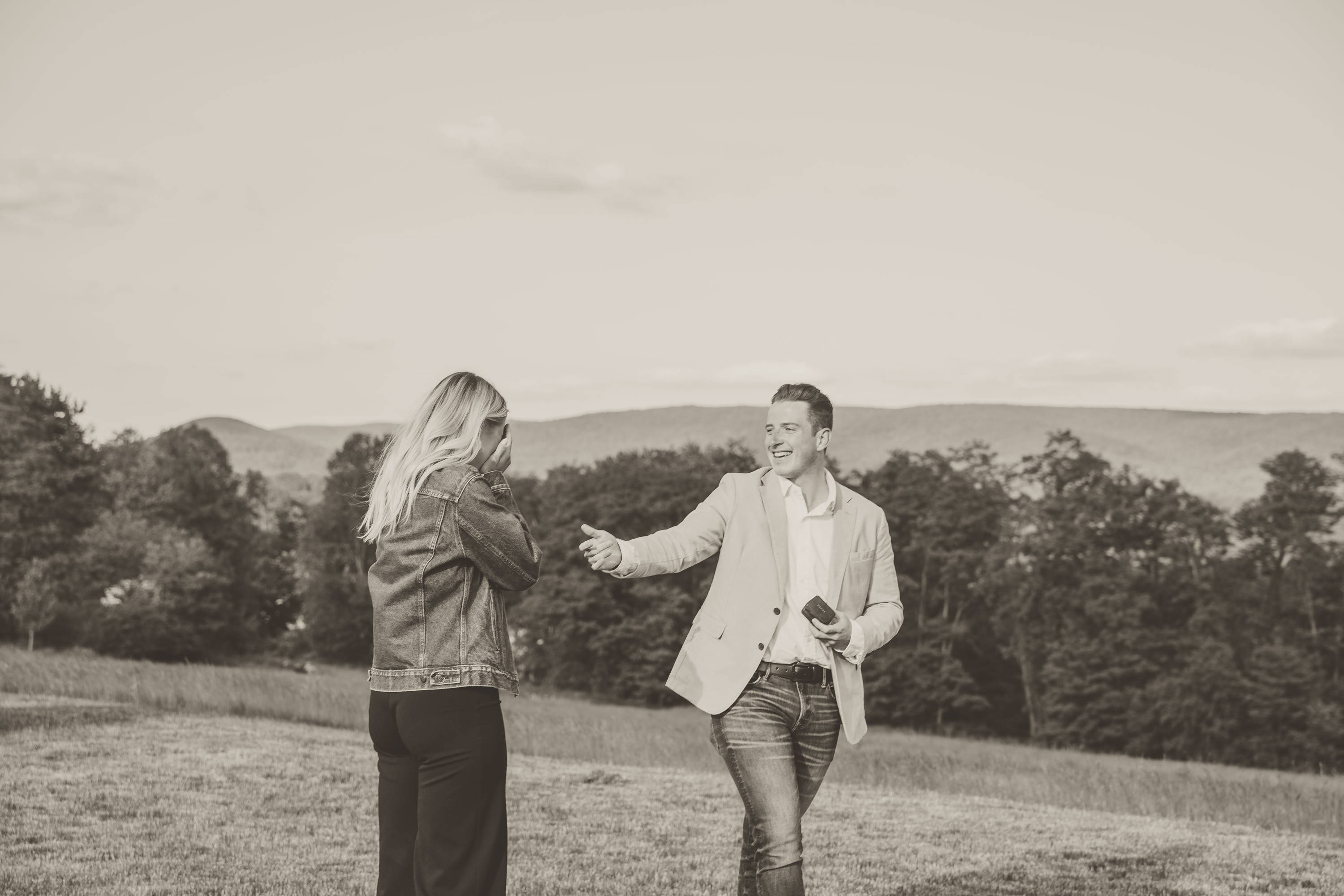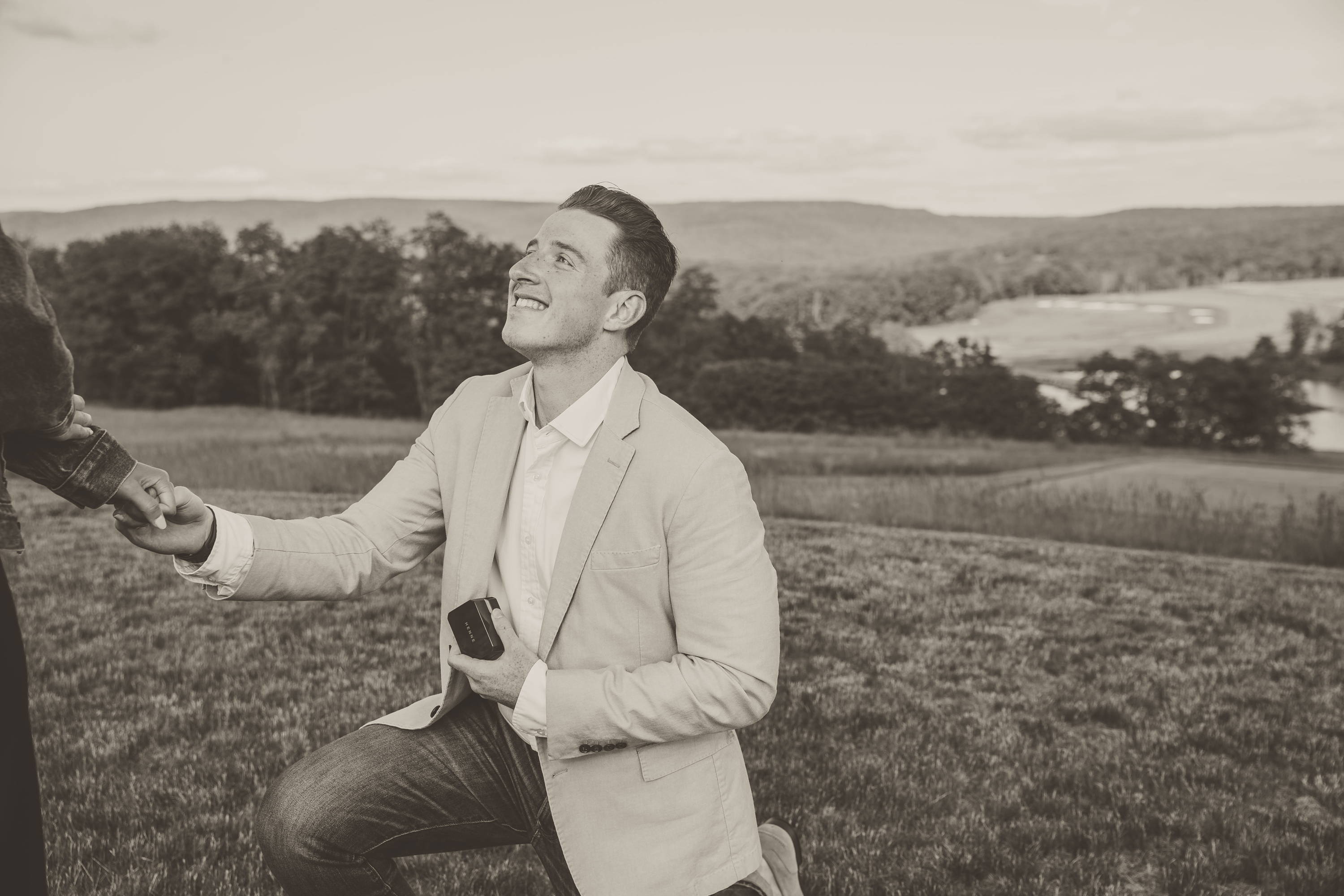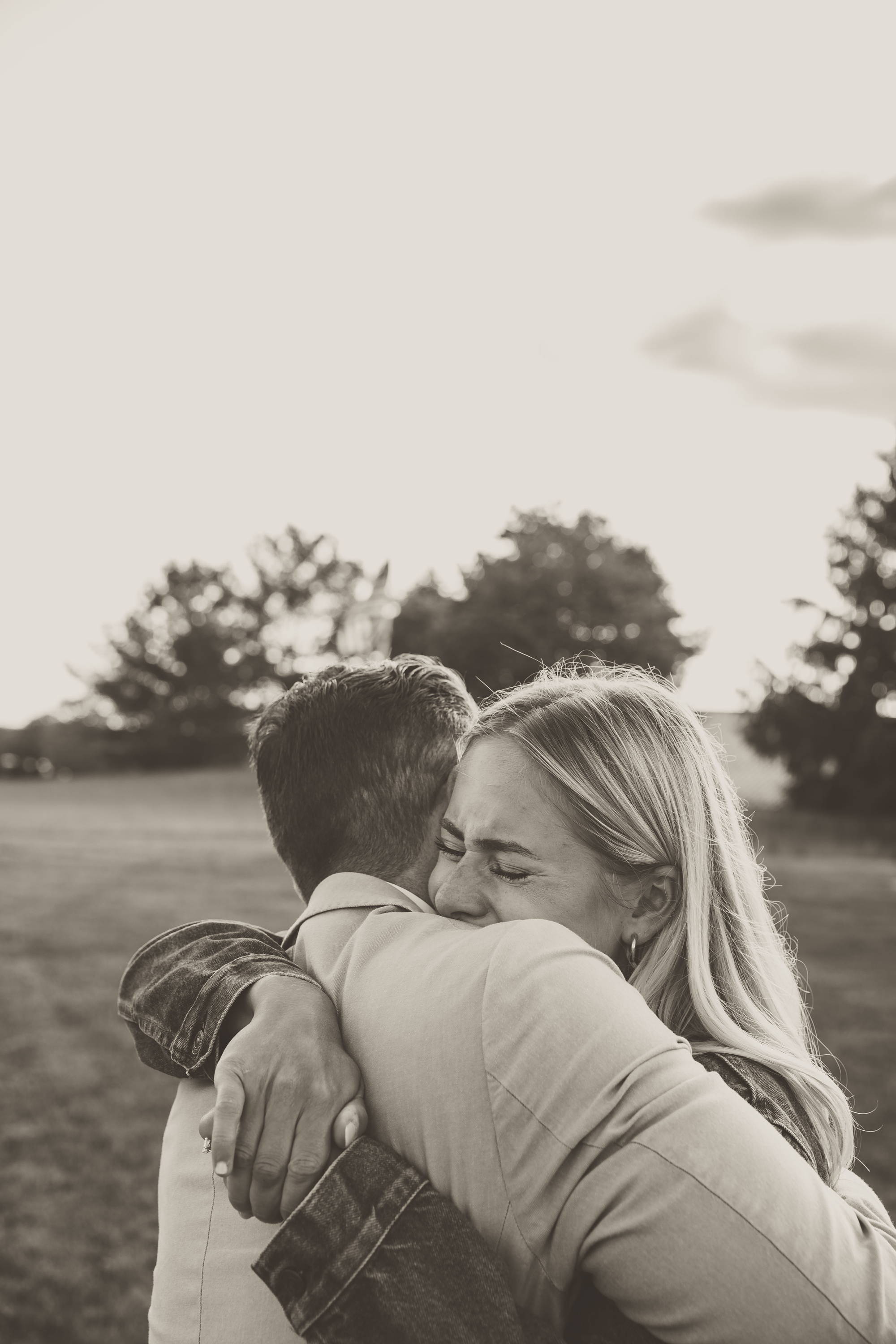 About the Proposal
---
Michael and Gretta had planned to go to Nemacolin just as a getaway! She was totally clueless as to what else he had planned, so you can say he did a pretty fantastic job!
Gretta knew Nemacolin was offering picnics as an option for dining as the restaurants were closed, so when Michael told her he had picked one for Monday night, she thought it was a fun idea. After all, they are fun people and they like fun stuff!
Michael and Gretta were driven to the spot for the picnic that night, and they emptied out all of the food and to sit down and enjoy. She was talking Michael's ear off, as usual, and looking all around at the gorgeous scenery as they were on the golf courses. He of course, was trying to not get me to look around so much, because the photographer he hired, Anthony, was hiding behind the building waiting for his cue!
Michael had to get her to stand up somehow, so he told her he wanted to explain what the tee boxes meant. She was slightly annoyed, as they were trying to eat all of the delicious food! He suggested they take a picture to send to their friends, who were at the resort a few months before. Later, she learned that taking the picture was the cue for Anthony to come out from behind the building!
Michael pulled out the ring box, and she has never been more shocked in her life. She couldn't have planned a better moment if she tried! Gretta shares that he's her perfect man, and the whole trip felt like a dream. She feels so lucky.
Looking Toward the Future
---
Michael and Gretta are planning on tying the knot in October of 2022. And that's about the only "plan" they have decided on so far! The couple has been together for so many years that they want to enjoy engagement as long as they can!
Amazing photography by Sparks Productions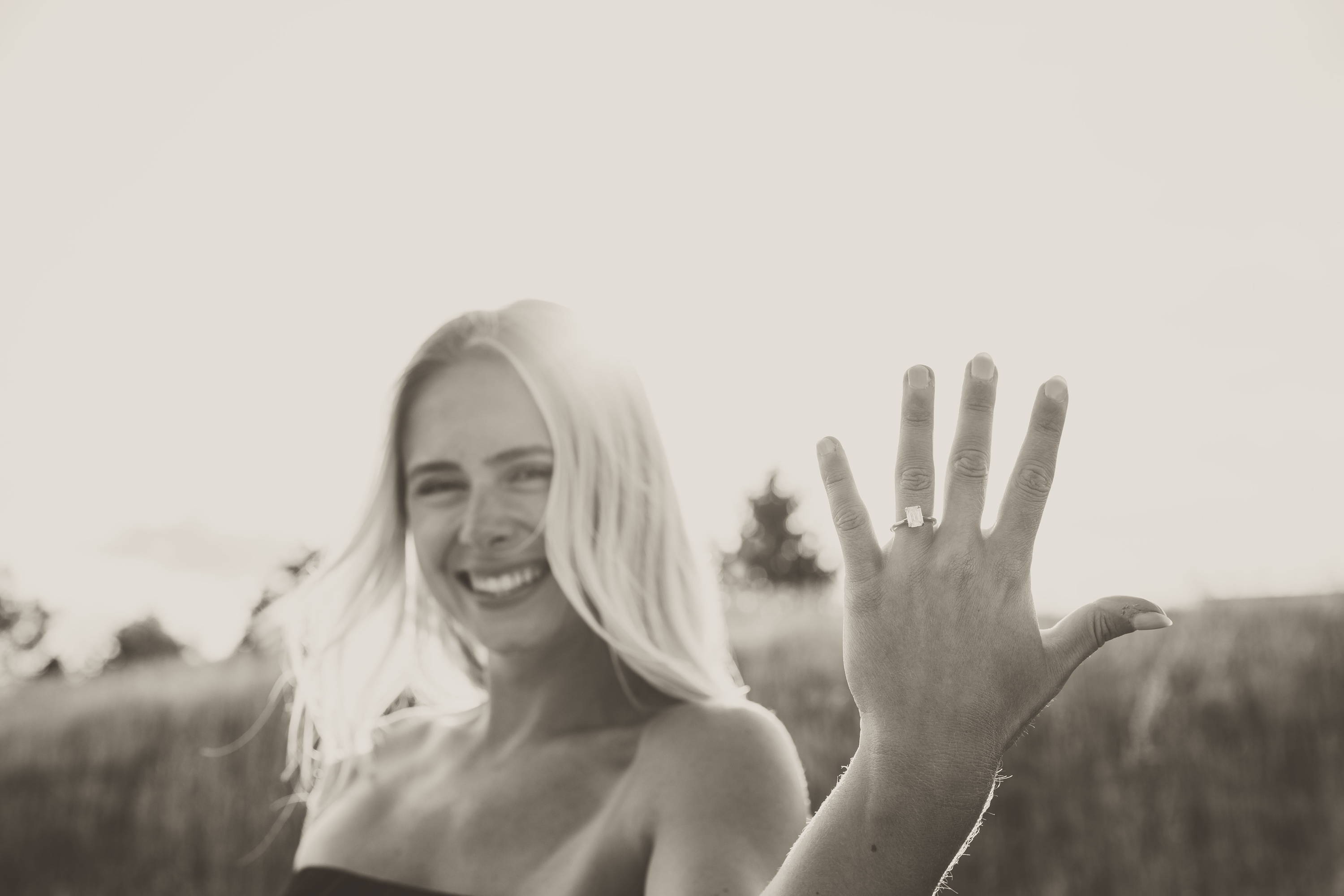 We love celebrating our Henne couples. Thank you for sharing your #HenneMoments with us!
---