Montana moved from Dallas, TX to Pittsburgh in 2013 to pursue a dance degree at Point Park University. Her lifelong dream was to become a professional dancer in New York City. Matt was born and raised in Pittsburgh and after deciding to leave his family's business, he took a weekend trip to New York to get away.
As fate would have it, that weekend, Matt was introduced to one of Montana's friends. When he returned to Pittsburgh, he met Montana on the South Side. They immediately knew their feelings for each other were "different." At that point Montana was a couple months away from graduating and relocating to the Big City. However, meeting Matt would change the course of her life, forever.
After spending the summer together as young 20-somethings, Montana decided to stay in the Little City and pursue her new dream with the love of her life. Fast forward to 2020- in the midst of a crazy year full of ups and downs, their love remained stable, healthy, and inevitable.
On August 29, 2020, Matt told Montana that his sister, Mallory, and brother in law, Rob, invited them to brunch. As they walked through Station Square, they passed a caricature kiosk. Matt asked Montana if she'd like to get their photo drawn, and luckily Montana agreed without hesitation.
After what felt like an eternity (to Matt), the caricature artist, Sam Thong, turned his drawing around. Matt was on one knee, holding a diamond engagement ring, and "Will you marry me?" was written in the speech bubble. Montana turned around to find Matt doing the exact same thing right behind her, in real life. She was stunned! "Bb, will you marry me?" Matt said. "Duh!" Montana replied!
They went to the brunch that Montana was promised and then returned to their home in Westwood, where their closest friends and family members were hiding to surprise Montana and celebrate their love. Matt even flew Montana's mom and stepdad in from Dallas to be there on their big day! Matt and Montana's love story is truly serendipitous! They balance each other beautifully, would do anything for the other, and were truly made for each other. They have plans to say "I do" in Pittsburgh next January.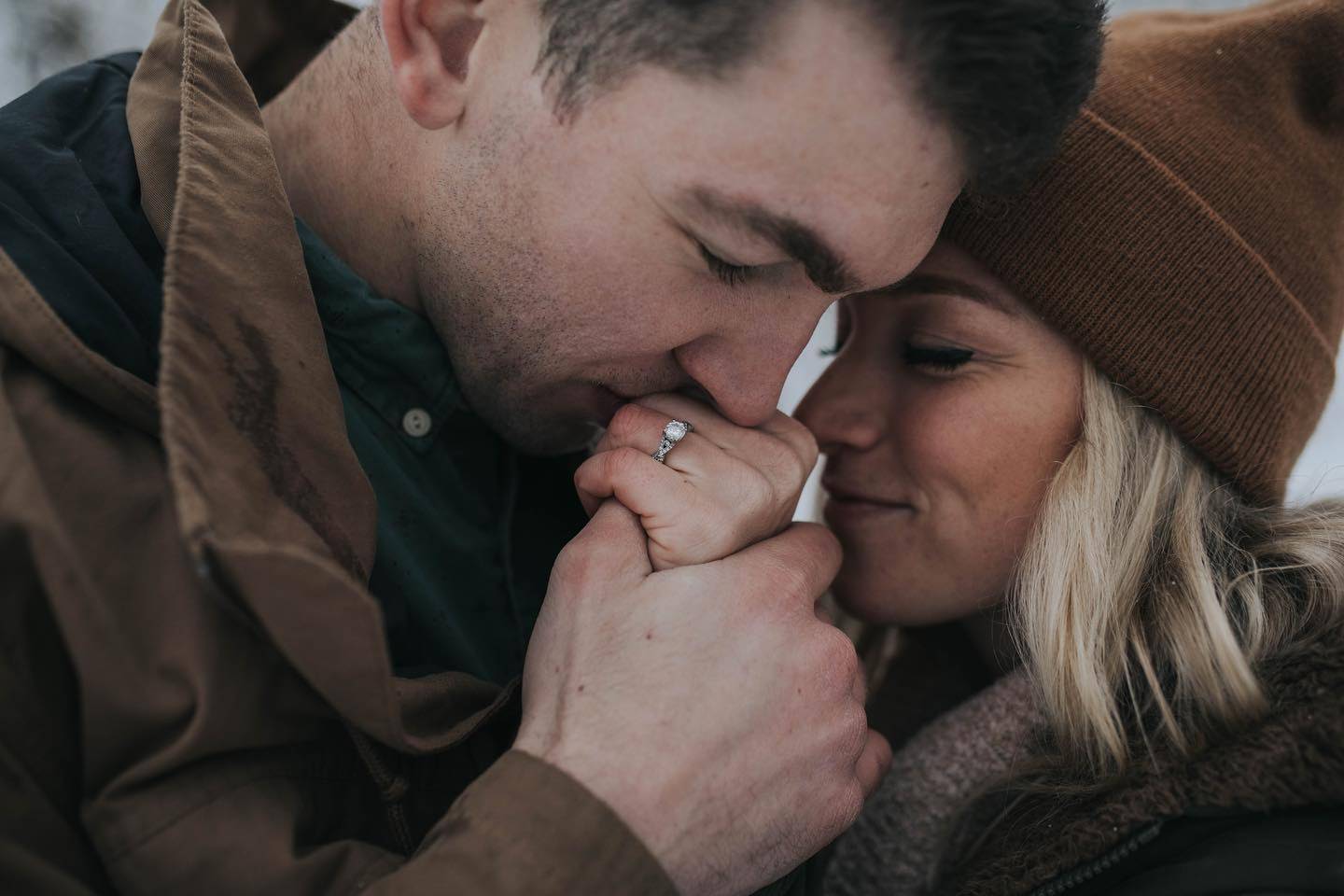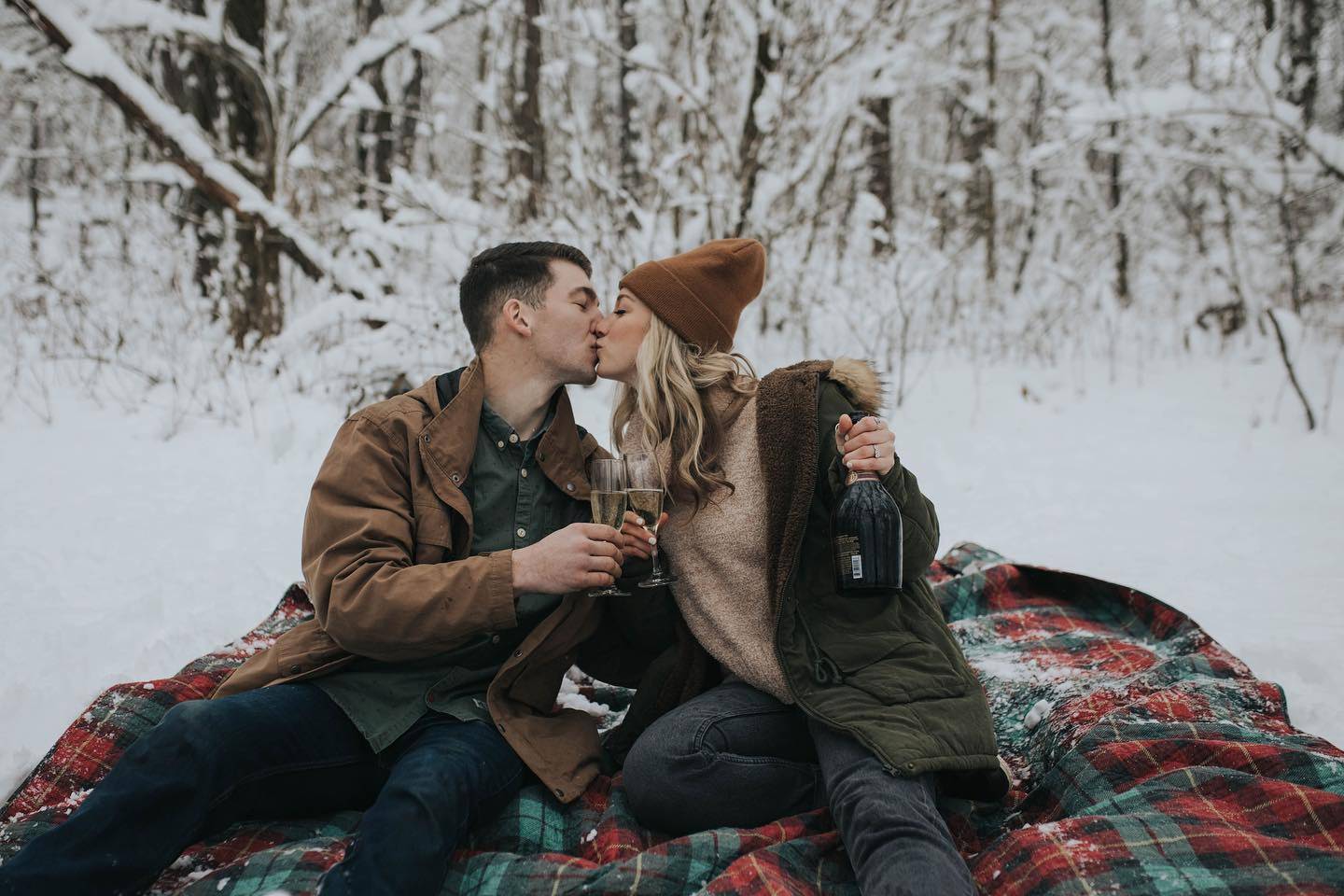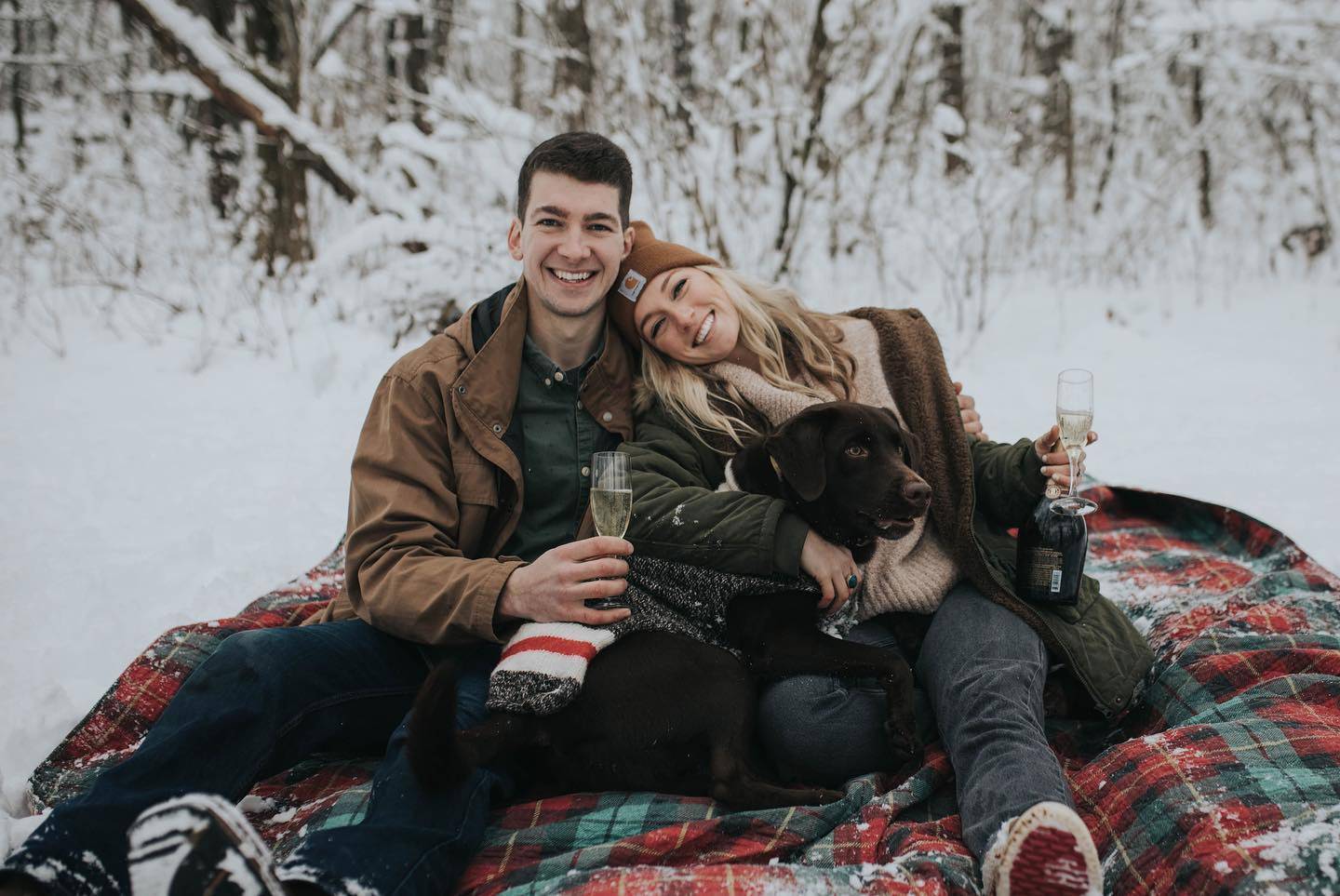 We love celebrating our Henne couples. Thank you for sharing your #HenneMoments with us!
---