Mark was not wearing a watch but he could tell it had been over an hour. In fact, it felt like time was not moving at all. He was about to undergo his second PET-CT scan, the one that would determine if chemotherapy was working to treat Stage 4B Hodgkin Lymphoma, the diagnosis presented to Mark just two months prior. To cut to the chase - the scan confirmed treatment was working. Four months of treatment remained but Mark was winning the battle through hard-fought patience and unshakable will. He was fortunate in that he had supportive friends and family, namely his parents who were with him every step of the way. Not to mention an amazing team at the UPMC Hillman Cancer Center who made sure he received the best care possible.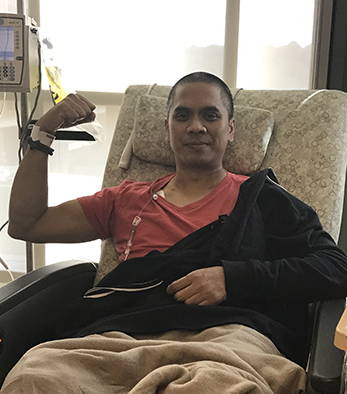 On the way home from Hillman following his final treatment, he stopped by Henne to pick up a timepiece that would symbolize victory. "To cross the finish line was very special to me, and I wanted something by which to remember it. Something that will last a lifetime. I've heard every Rolex tells a story, and now seemed to be the right time. The watch is a reminder of my courage, strength, and determination for everything I went through. I may have lost my hair but I never lost my will to fight. My daughter was my fuel, she was not to grow up without a dad. Without me."

These days, life has been more adventurous for Mark. For starters he's traveled and explored new cities with a special someone he met during his fight. He even started his own t-shirt company paying tribute to all things Pittsburgh (http://jagoff.threadless.com) because why not? It goes without saying that he's taken to heart that you only live once. And at Henne, we are so excited to celebrate Mark TODAY, as he commemorates a second year in remission!
Mark, we could not be more thrilled for you. Time stood still back then, thank you for reminding us about the importance of making every second count. Happy remission anniversary! Wishing you many, many more. Thank you for allowing us to be part of your story.
We love celebrating our Henne couples. Thank you for sharing your #HenneMoments with us!
---