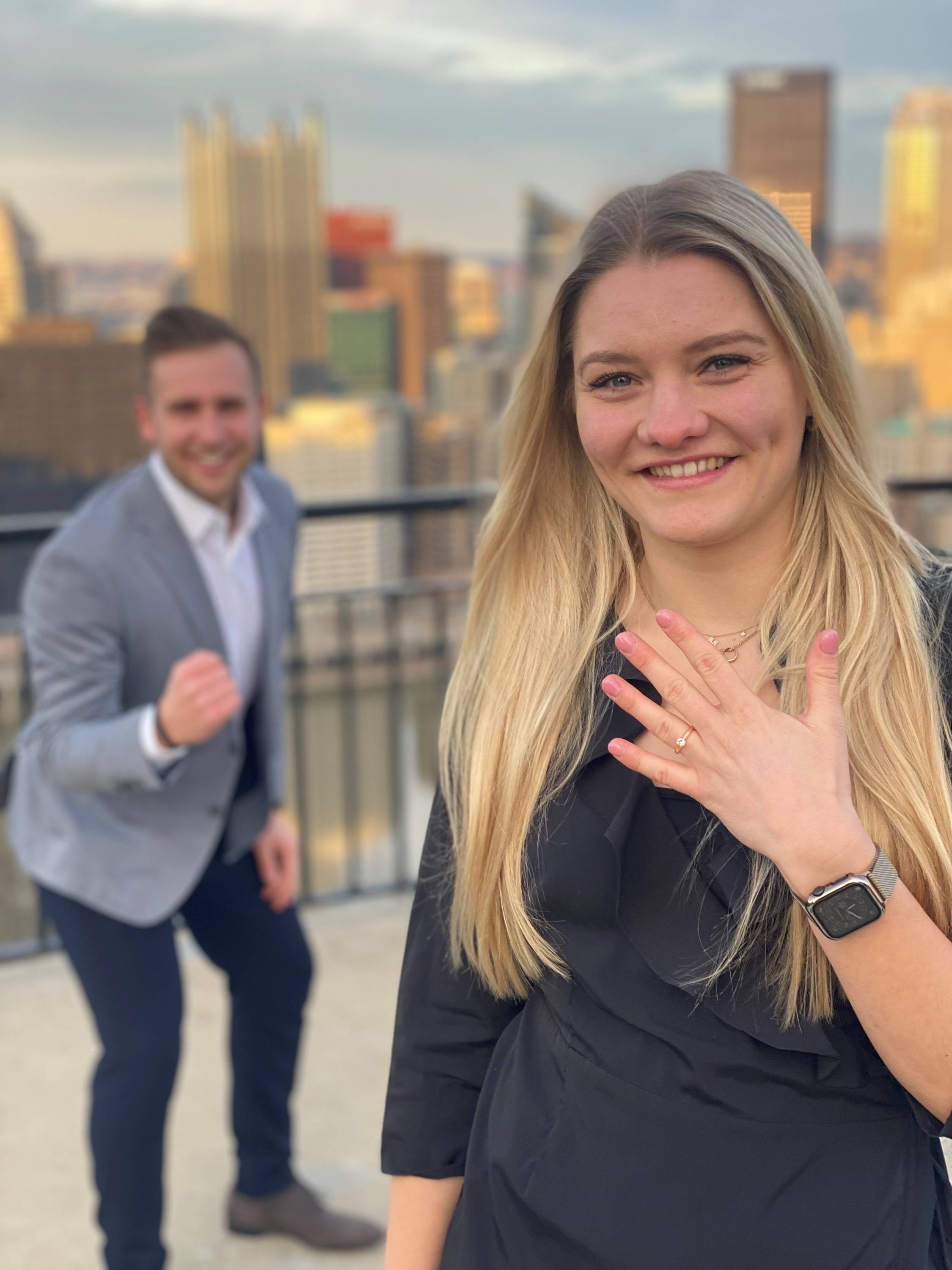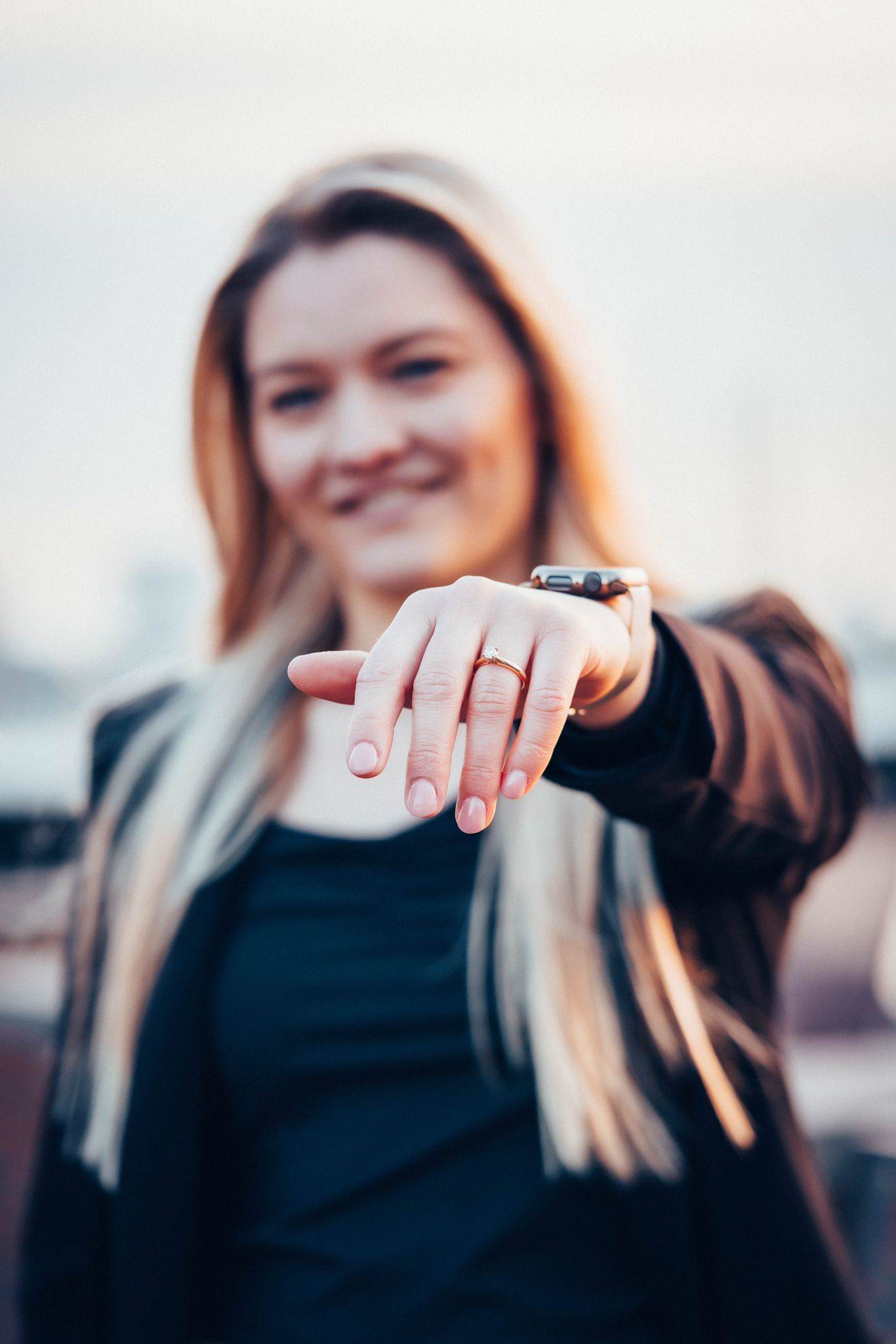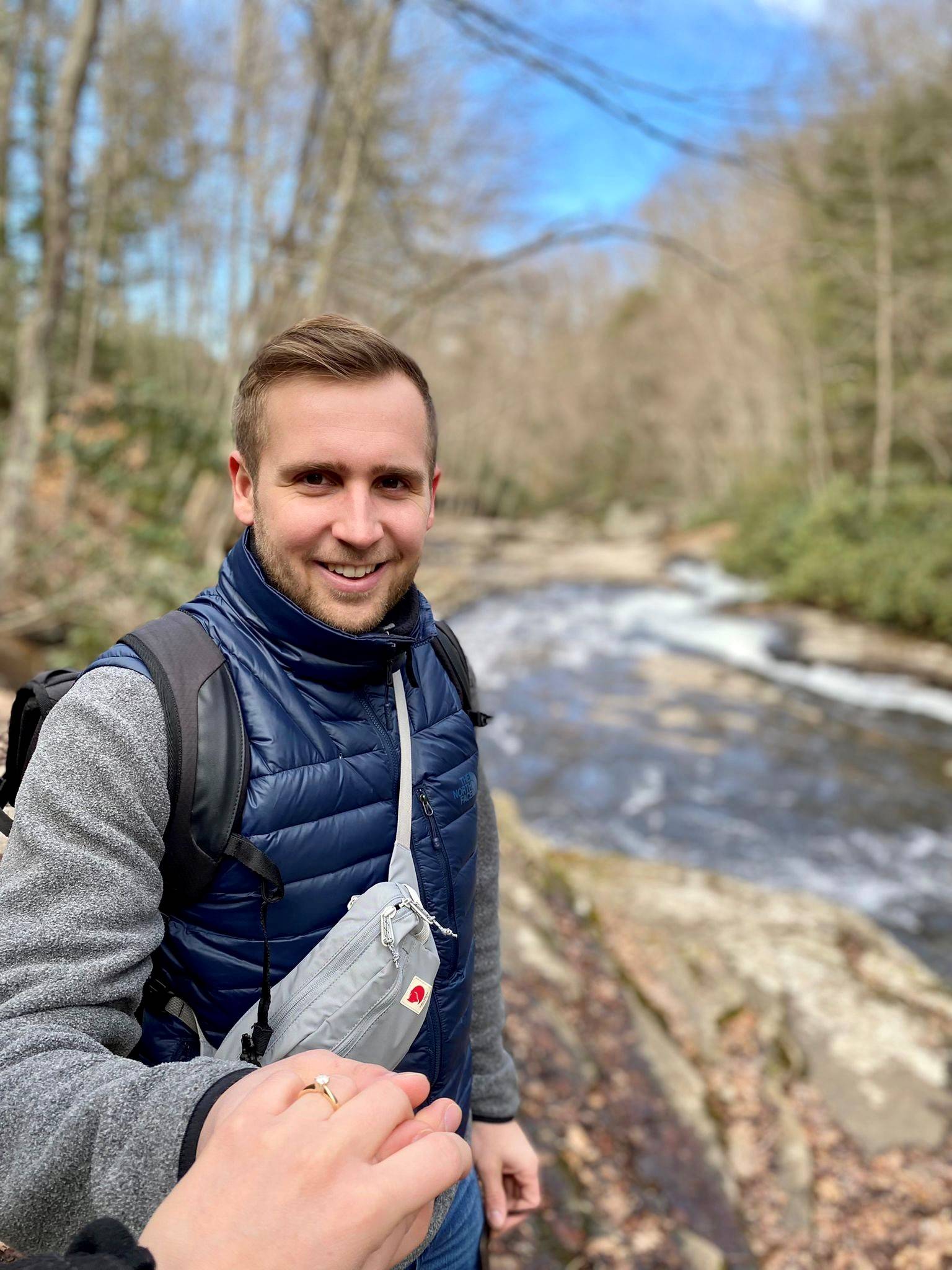 Marc and Lisa first met in 2005 when they went on a recreation camp for kids from cities. Thirteen years later, they randomly ran into each other while shopping in Düsseldorf, Germany. He couldn't wait to text her, and they went on their first date a few days later.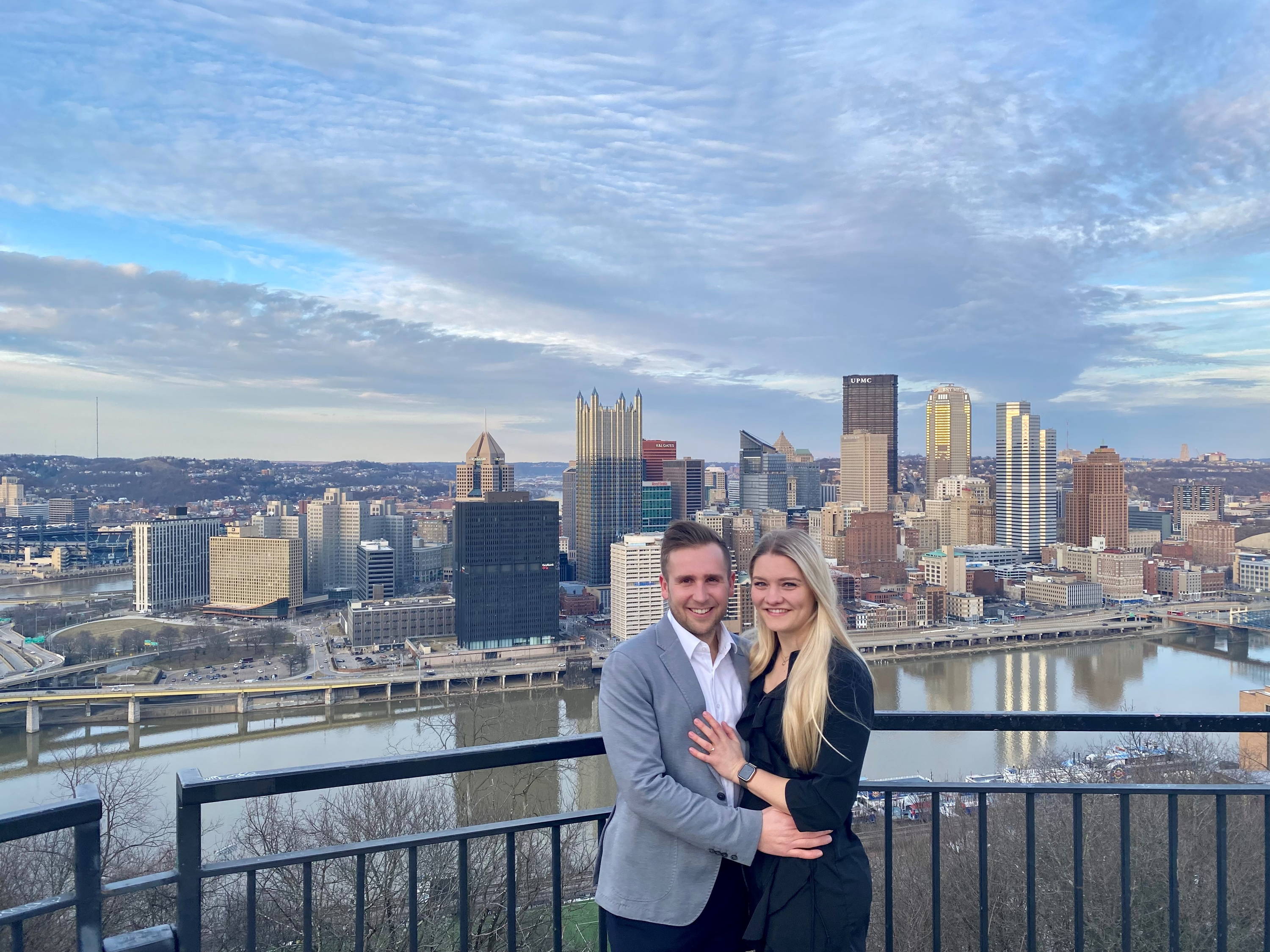 Marc moved from Germany to Pittsburgh in May 2021 for work. Because of COVID restrictions, they weren't able to reunite in the U.S. until February 2022 when she came over to visit. On this special day they went up the incline on Mt. Washington, and Marc proposed overlooking downtown Pittsburgh. Luckily she said yes, and afterward they had a wonderful dinner to celebrate!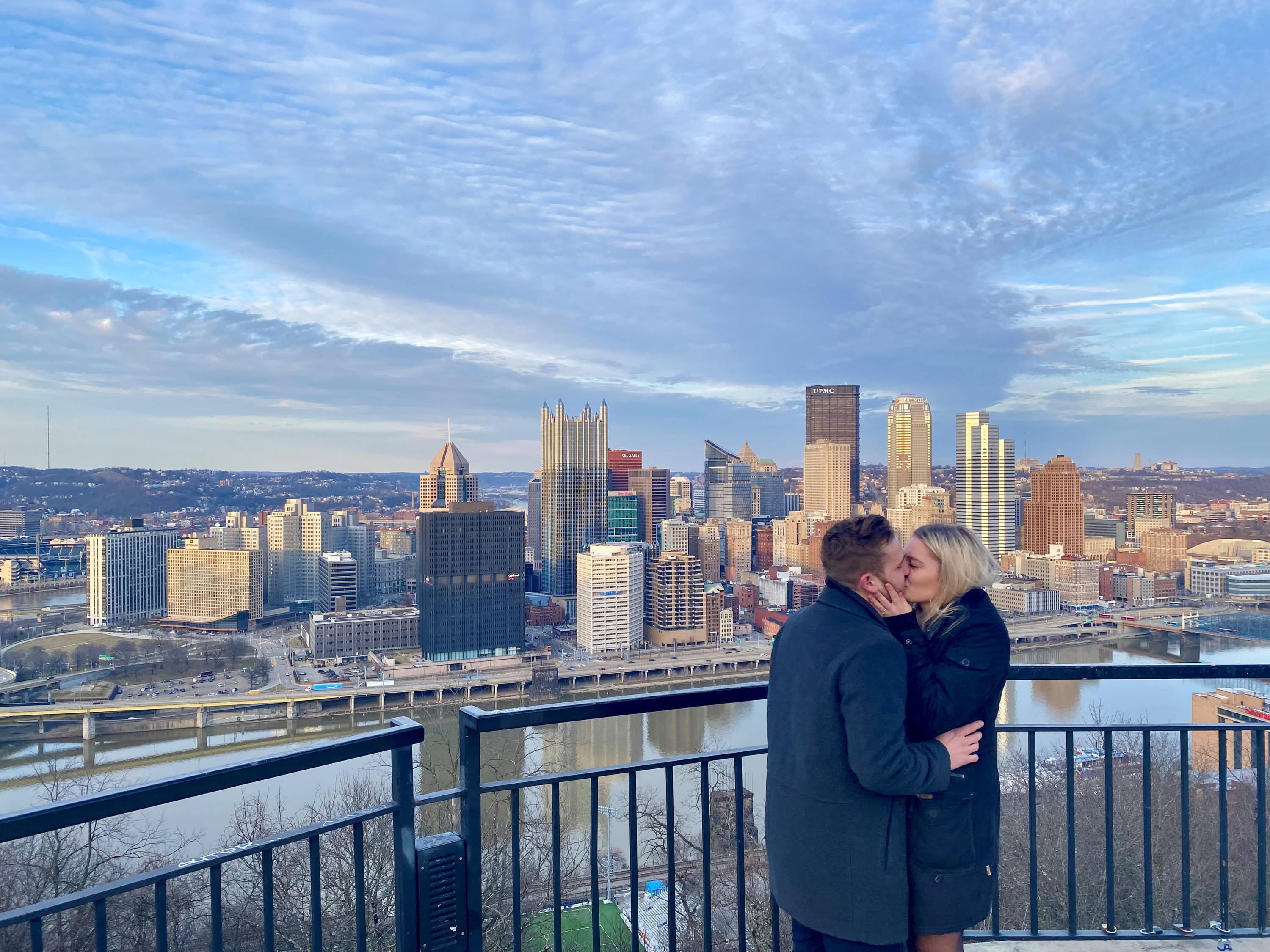 Marc and Lisa can't wait to build or buy their dream house and have the best time of their lives.
Why Henne?
"Henne had the perfect mixture of a simple design and pure elegance." - Marc
WE LOVE CELEBRATING OUR HENNE COUPLES. THANK YOU FOR SHARING YOUR #HENNEMOMENTS WITH US!
---