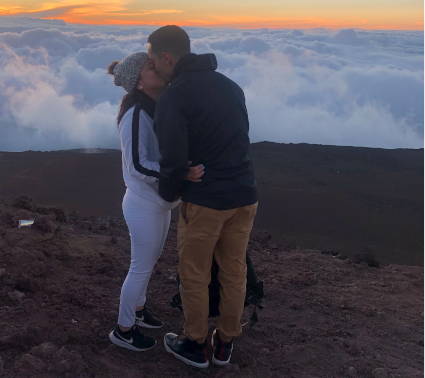 How they met
---
Manuel and Karen met on a dating site where they both swiped right and matched. For their first date, they decided to have dinner at Bakersfield. As the night progressed, they enjoyed each other's company so much that they decided to dance the night away to some Bachata and Salsa. Karen is originally from California and moved to Pittsburgh for grad school, and she planned to move back home…until she fell in love with Manuel and decided to make the 'Burgh her permanent home.
---
About the Proposal
---
Manuel and Karen vacationed to Hawaii. Little did Karen know, Manuel was planning to propose at Haleakala Crater in Maui. Driving to the top wasn't easy – they drove through dense fog and a thunderstorm. At one point they almost decided to turn back, but once they reached the very top, the sun was out and it almost felt like they were driving all the way to heaven. They were trying to catch the sunset at 7:10pm and needed to rush, but of course they wanted to get a few pictures. Manuel asked a family nearby to take a picture of them. Right before the photo, Manuel got down on one knee and asked her to marry him. Karen was shocked and couldn't believe it, but of course she said yes!!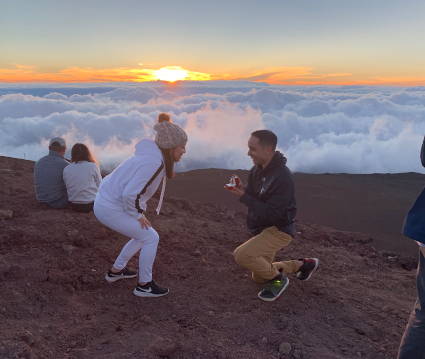 ---
We love celebrating our Henne couples. Thank you for sharing your #HenneMoments with us!
---