How they met
---
Calvin and Madi met in the summer of 2016 one night at a party hosted by Madi's college friend and sorority sister who also happened to be Calvin's cousin.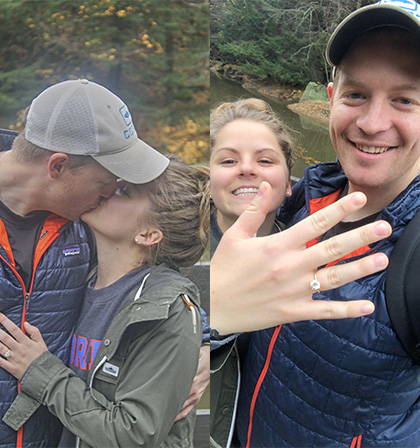 About the Proposal
---
Calvin proposed on October 27, 2019 at McConnells Mill State Park where they love to go hiking together. Once they got down to a spot on the water he got down on one knee and proposed. The ring Calvin chose is very special to them because the diamond is from Madi's great great grandmother's engagement ring. He also received the help of her godmother, Nina Pugliese, in picking out the setting, which makes it even more special. The love and family history in Madi's ring is her favorite part about it! They can't wait to add to that family history by also getting married at St. Paul Cathedral where her grandparents got married over 50 years ago!
The first few photos were taken right after they got engaged by Calvin's sister, Gracie, who was hiding along the hiking path. They were so excited to have her there to celebrate with them. The other photos were recently taken by Madi's sister, Jane.
Looking Toward the Future
---
Madi just finished law school! Calvin and Madi will be getting married on January 9, 2021 at St. Paul Cathedral. Calvin moved to Pittsburgh shortly before they met. It is their forever home where they plan on starting their family together one day. They wanted to commemorate that with photos throughout the city and on the Roberto Clemente Bridge.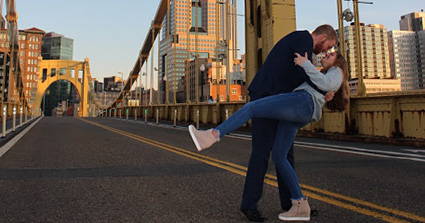 We love celebrating our Henne couples. Thank you for sharing your #HenneMoments with us!
---