Congrats to Levi and Ana on their engagement! These two met in high school and started dating senior year.
Living in New York, Levi and Ana's favorite place to walk around has always been Madison Square Park. The park has great views of the Empire State and Flatiron Buildings and also offers a great escape from the concrete jungle. Levi knew pretty quickly that would be the perfect spot. He was nervous but it went off without a hitch. Afterwards, they had family and friends waiting for them to celebrate!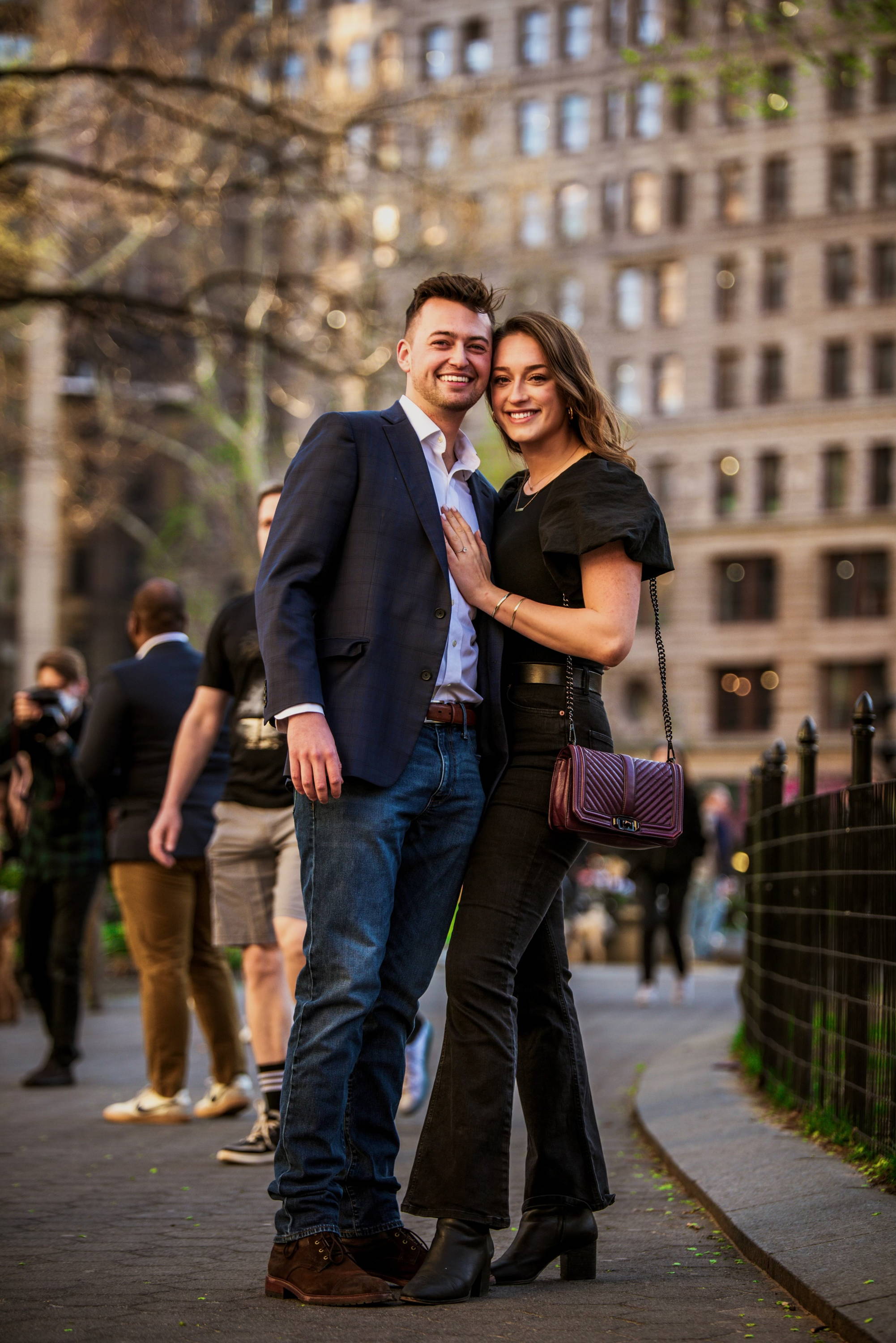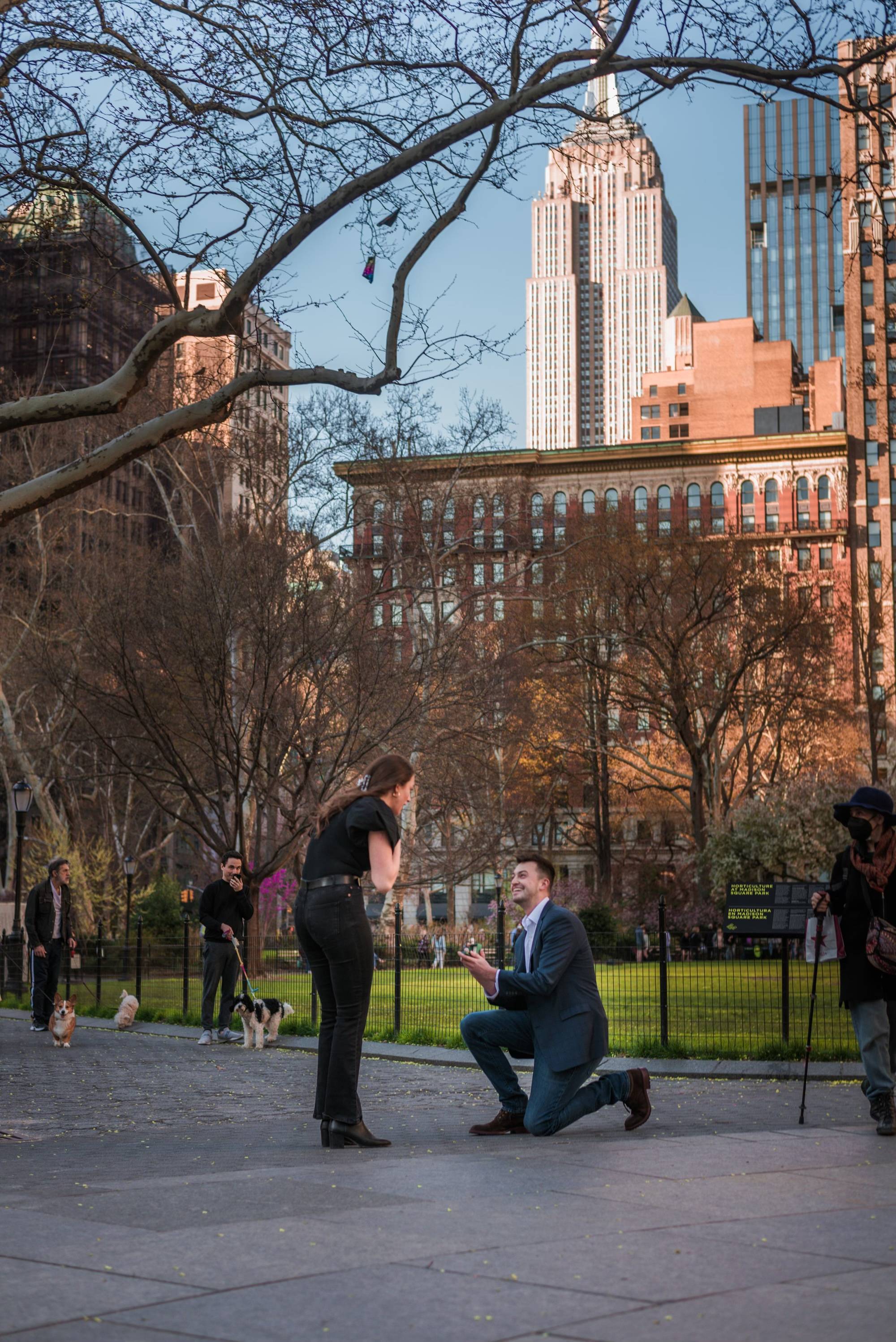 Levi and Ana are enjoying living in New York and have tons of friends here. The wedding is scheduled for September 2023. Eventually, they may move back to Pittsburgh.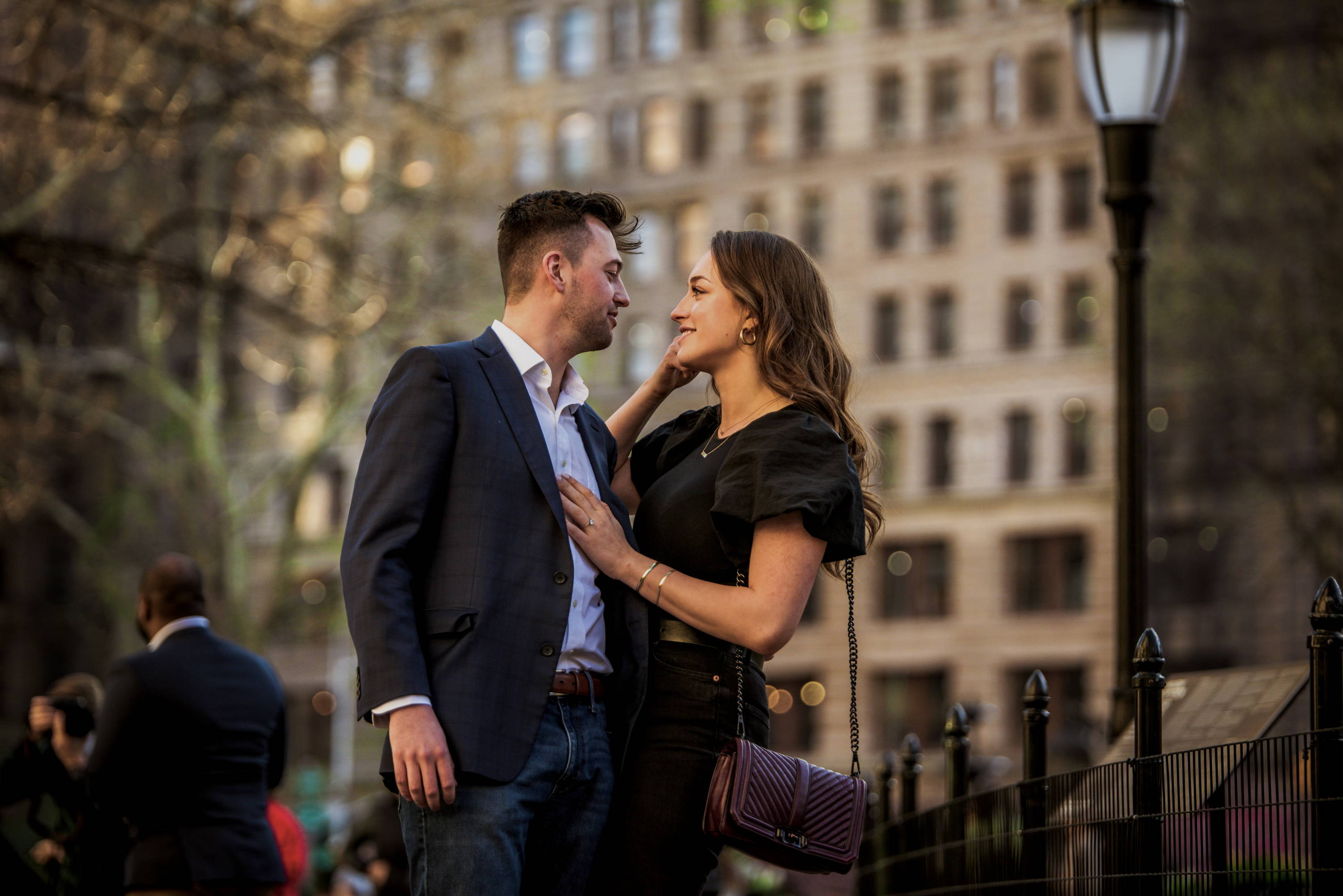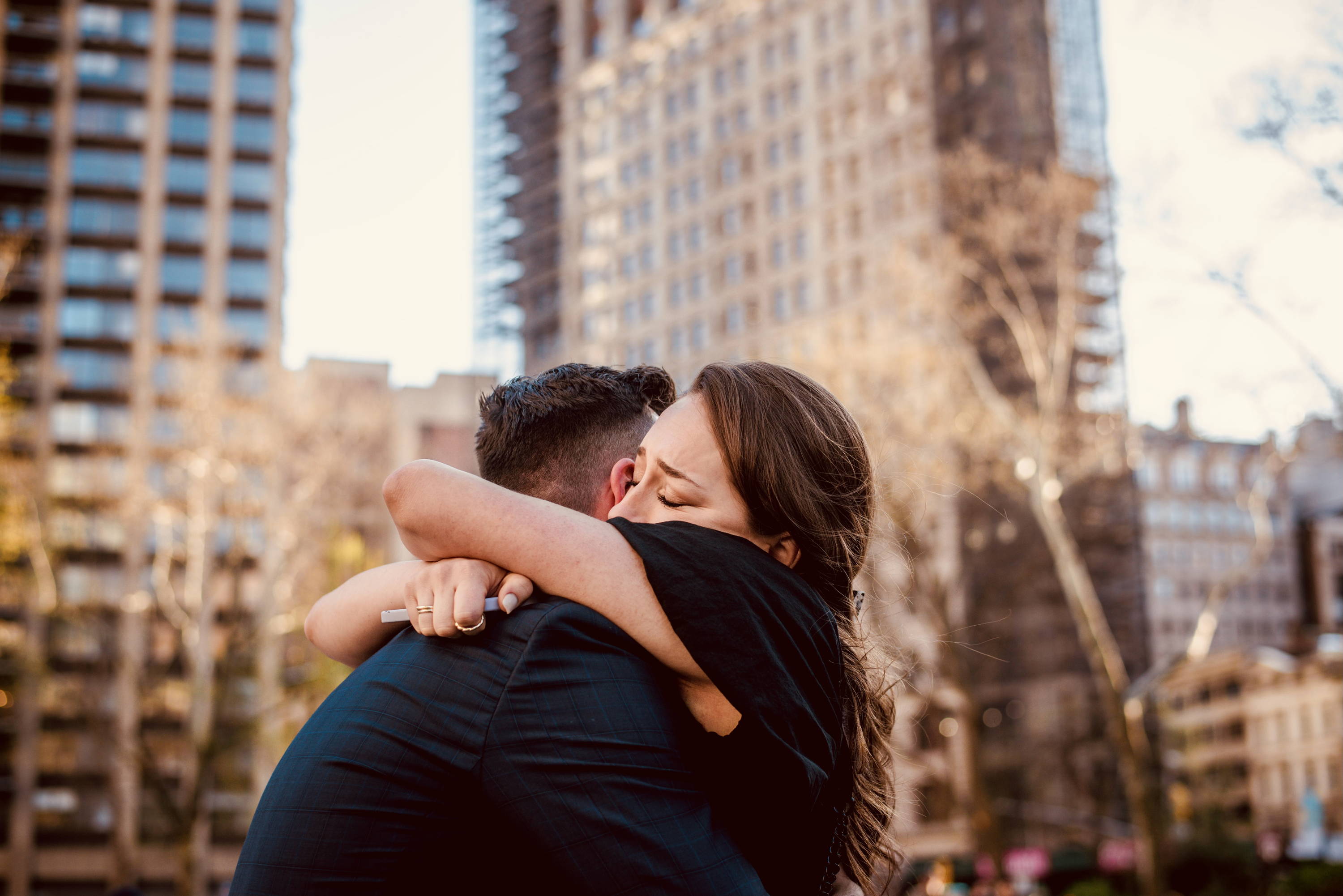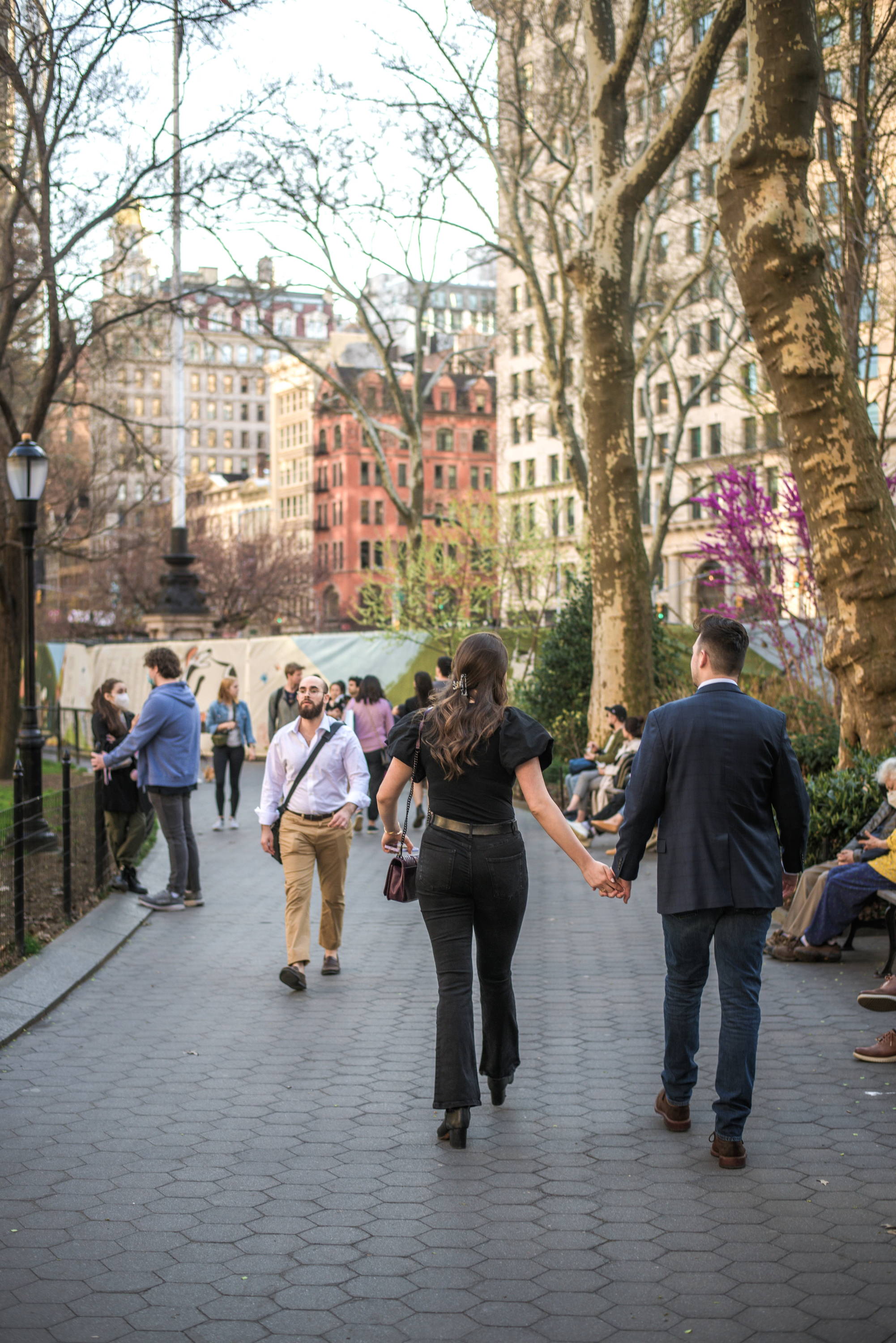 Levi has known John and his family for some time now and always knew his future bride's engagement ring would be a Henne's ring. He and Nina were incredible throughout the entire process and truly helped him design the ring of his (and Ana's) dreams. If you want the best diamonds and the best people - go to Henne's.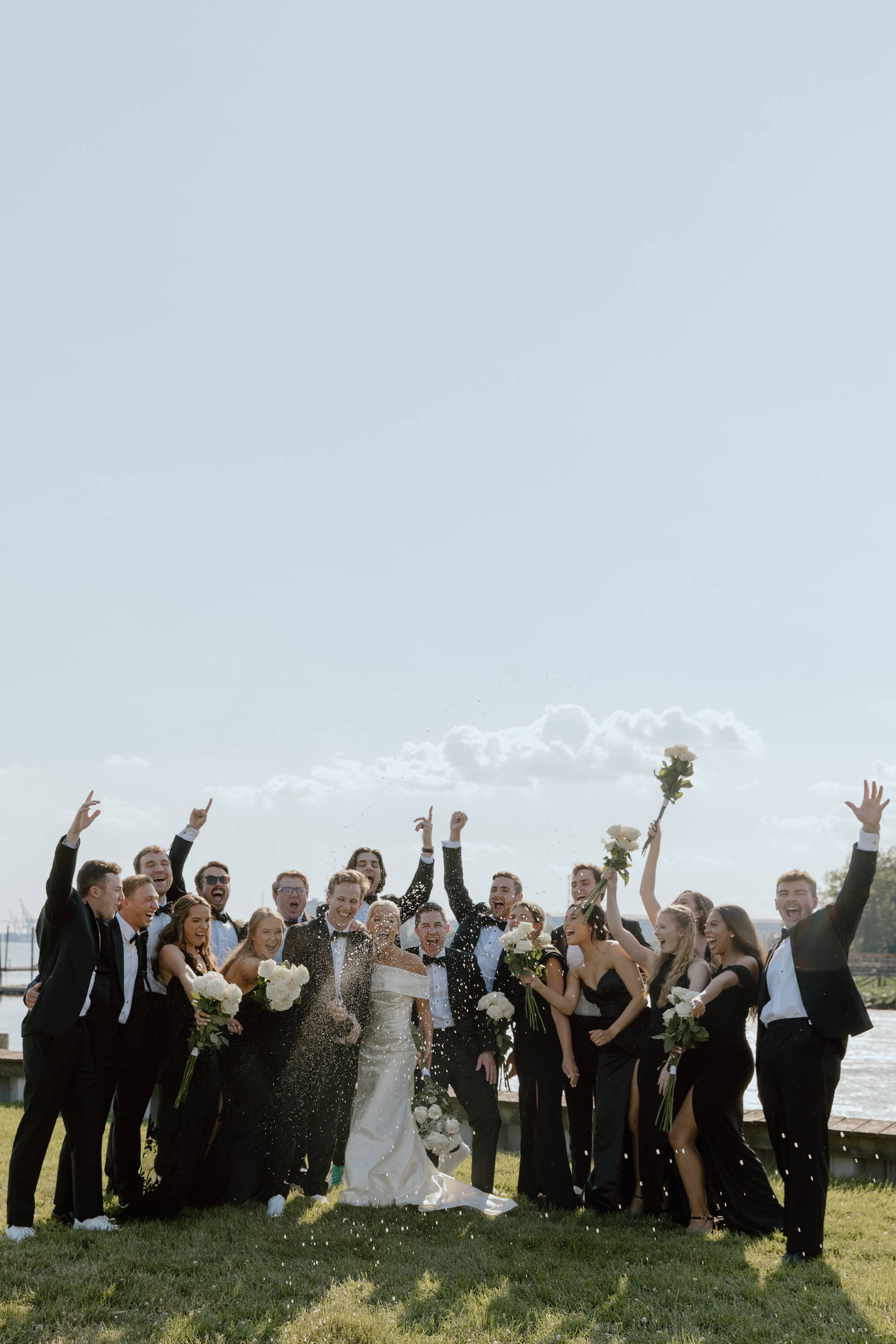 WE LOVE CELEBRATING OUR HENNE COUPLES. THANK YOU FOR SHARING YOUR #HENNEMOMENTS WITH US!
---