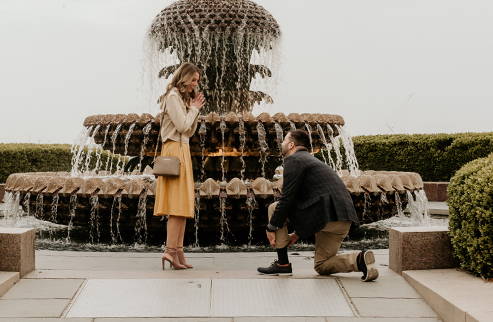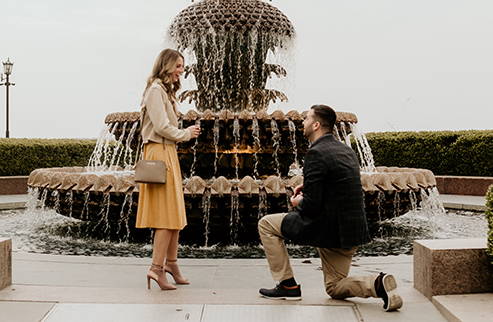 How they met
---
Leah and Jason met in college at the University of Pittsburgh. It happened to be Jason's graduation weekend. They met through mutual friends at the college bar Hemingway's Cafe. They began dating with their first date being a romantic basketball shootout at the PITT gym.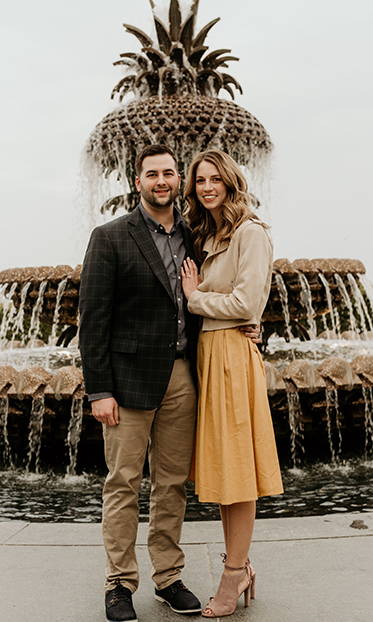 About the Proposal
---
Jason planned a surprise weekend trip for Leah in March of 2019. Jason purchased plane tickets, booked a hotel, and made dinner reservations for an extended weekend trip to Charleston, SC. After multiple days of leaving work early to go to Henne, he designed and purchased the perfect ring. Jason proposed to Leah on March 21, 2019 in front of the Pineapple Fountain at Charleston's Waterfront Park hiding the ring in a sleek wooden engagement ring box tucked into his sock. Jason even had a photographer ready to capture the moment perfectly.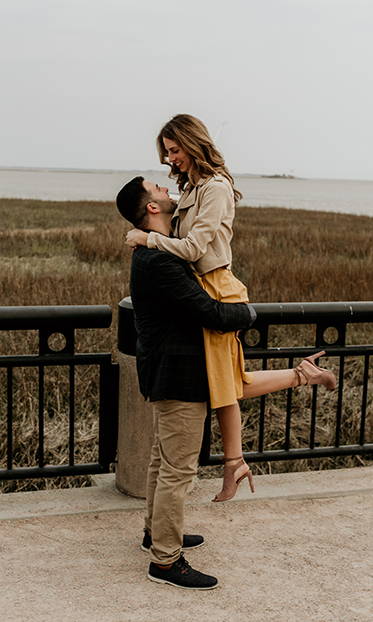 Looking Toward the Future
---
Leah and Jason are planning to get married at Saint Paul Cathedral in Pittsburgh on October 10, 2020.
We love celebrating our Henne couples. Thank you for sharing your #HenneMoments with us!
---