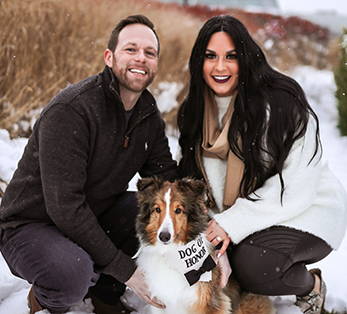 How they met
---
Joey and Kristen met in the summer of 2018 at Coughlin's Law in Mount Washington. They grew close very quickly, and have been together ever since. Joey's mother passed away when he was in high school, and his father passed away in June of 2019. When his father passed, Kristen promised Joey that she would be his family, that she would take care of him, and always be there for him, no matter what.
About the Proposal
---
Kristen had spent the weekend in Salem, Massachusetts with a few of her best girlfriends celebrating Halloween. Once her flight landed back in Pittsburgh, she was anxious to get home to Joey and their dog, Lido. As she rode the escalator down to baggage claim, she saw Joey standing there waiting for her with a sign in one hand and Lido's leash in the other. Joey got down on one knee and asked her to marry him with the ring of her dreams.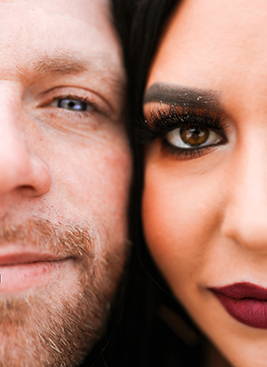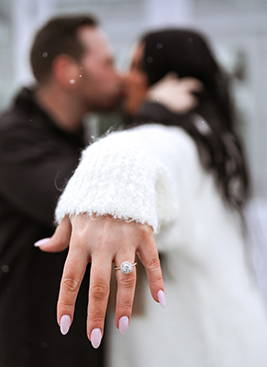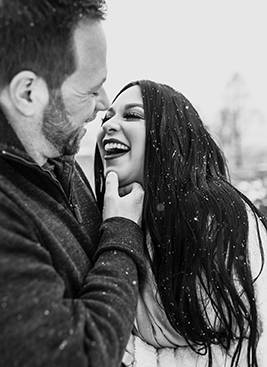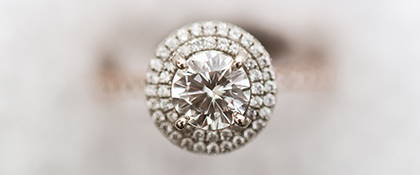 Looking Toward the Future
---
Joey and Kristen look forward to buying a house together, traveling the world, and starting a family. Their look forward to growing old together, knowing that life won't always be easy, but together they can do anything.
Photos by Brittany Elliot
We love celebrating our Henne couples. Thank you for sharing your #HenneMoments with us!
---