Congrats to Kevin and Gabrielle on their engagement! Both had gotten out of relationships a year prior and weren't trying to find anyone at the time, but Kevin's good friend Brian and her good friend Leah introduced them (Brian and Leah are now engaged). They haven't stopped loving each other since!
Kevin proposed in the small beach town of Spring Lake, NJ where Gabbie grew up visiting every weekend as a kid to go to the beach. Kevin's twin brother and his wife (the photographers) came with them to visit her parents there, as Gabbie thought it was a family vacation. However, Kevin had bigger plans of proposing.
The Saturday before the 4th of July they went to the beach. Kevin originally had plans of proposing before they went to dinner around the lake in the center of town, but it started pouring rain at right before. He wanted to get them out of her parents' house by because he had planned a celebration party at their house afterward and they needed to get it ready. Fifteen minutes later, the skies cleared to a beautiful blue with the sun shining. Kevin and Gabbie went to the lake and walked on the bridge, and then he proposed! She had no idea it was coming and was in shock!
She said yes, and they continued to celebrate that night with local fireworks and their engagement celebration!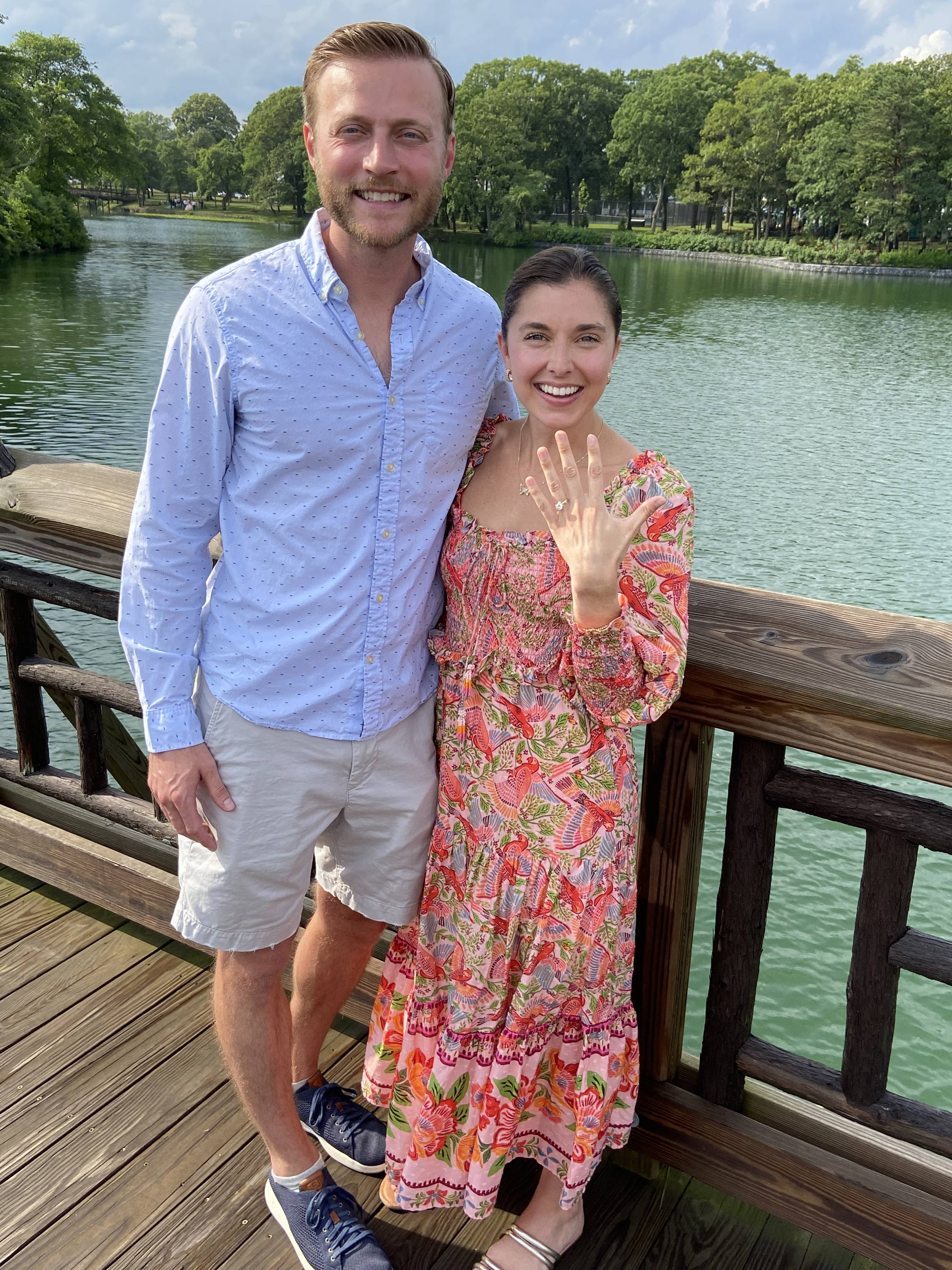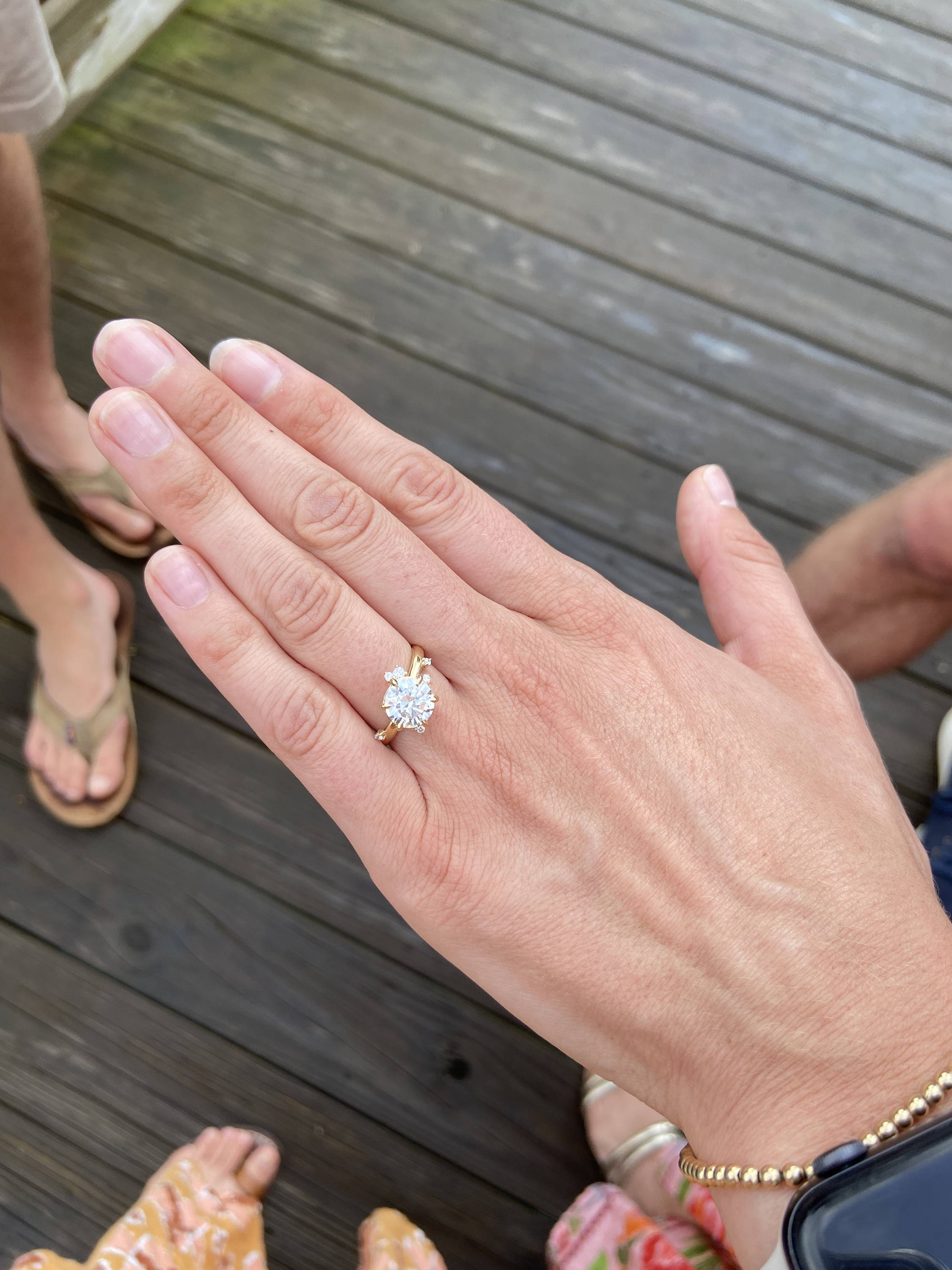 Kevin and Gabbie plan to get married next September in New Jersey.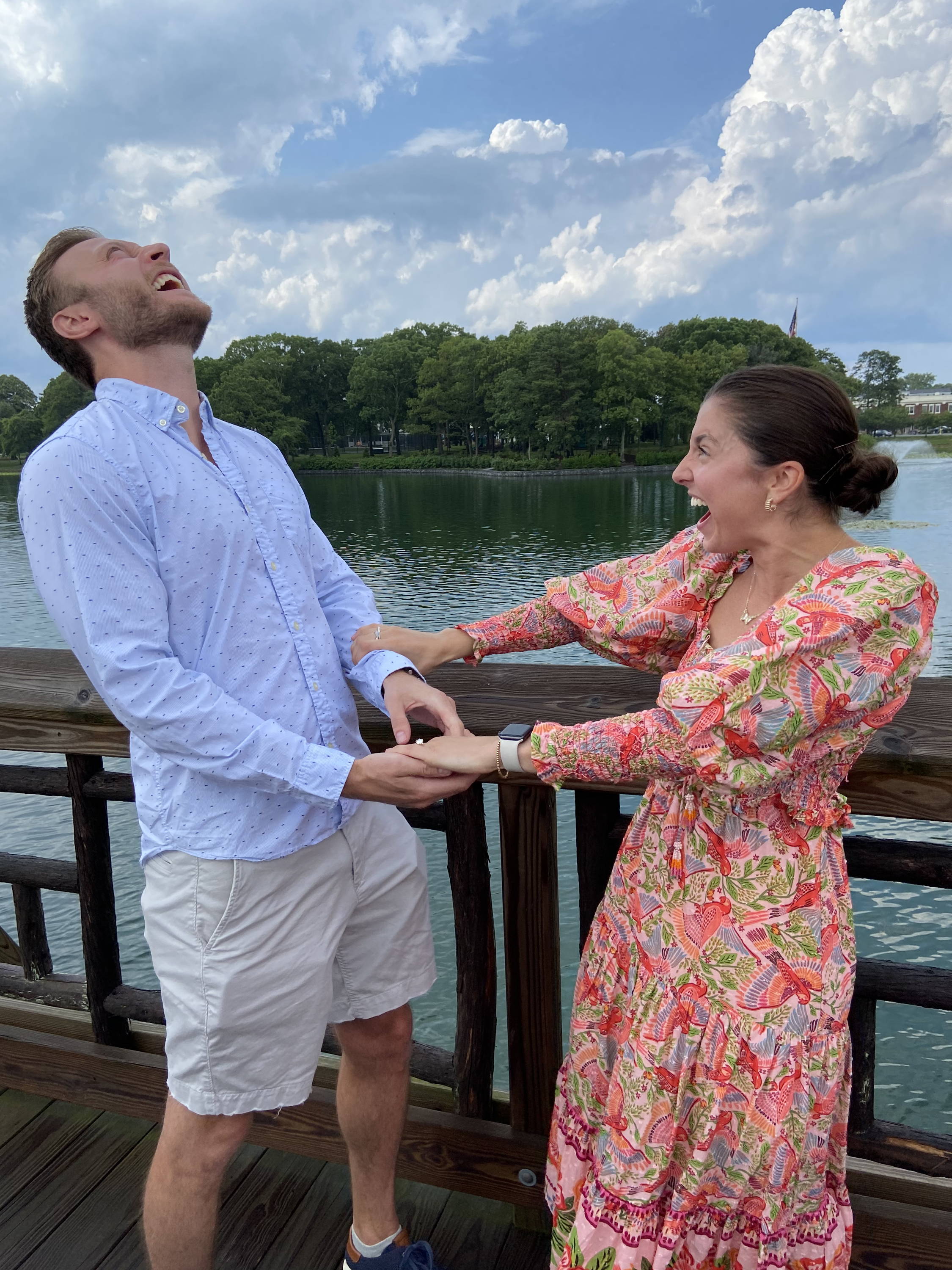 Kevin shares that he chose Henne because it's a "First Class Jeweler", and he wanted the best for his now fiancé!
WE LOVE CELEBRATING OUR HENNE COUPLES. THANK YOU FOR SHARING YOUR #HENNEMOMENTS WITH US!
---