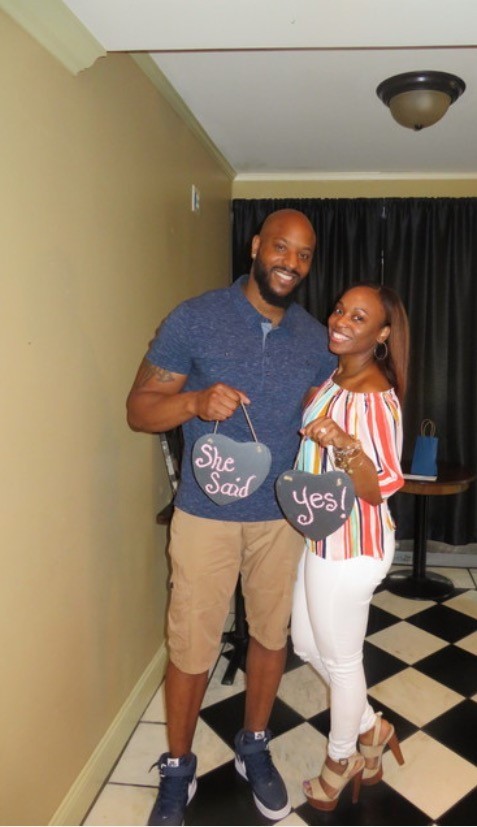 Their story:
---
Kellen and Taiya went to Taylor Allderdice High School and reconnected in April 2016. After catching up and getting to know each other for a few months, they decided to make it official.
As they became more serious, they casually talked about getting married.
One day, they were taking a stroll through Shadyside and decided to stop in to Henne Jewelers to get her ring finger measurement. They met John Henne, who sized her finger and showed her a few engagement rings -- one of which she absolutely fell in love with. John walked Kellen through the process of creating the ring and selecting her diamond.
The proposal:
---
Kellen proposed to Taiya in front of both their families in July 2017.
He says when he pulled the ring out, it took her breath away and is a moment he'll never forget.
They plan to tie the knot in July 2019.
Kellen and Taiya,
Thanks so much for trusting us and for becoming a Henne couple. We can't wait to learn more about your wedding plans!
---