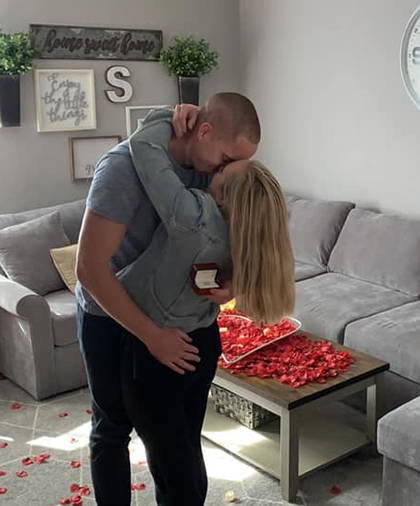 How they met
---
Both born and raised in Pittsburgh, Rob and Jordan went to the same high school and grew up just a few minutes from each other. Rob is a few years older than Jordan so they were never in school at the same time but knew of each other and each other's families. Last spring, Jordan was running a half marathon and raising money for Autism Awareness to support her run. Rob donated to Jordan's fund and Jordan sent an email thanking him. A few days later, Rob sent a follow-up email asking to learn more about Jordan over coffee or a drink. The two went on their first date in April 2019 and the rest is history! They both knew after leaving that date that this was it, and they both found their forever in each other.
About the Proposal
---
Jordan went out for the day with her two best friends who are getting married this September. They were registering for their wedding and took Jordan along for the ride (which she later found out was all part of the plan). When Jordan got home, she walked in the front door to find rose petals making a path from the front door into the completely decorated living room where Rob was standing waiting for her. Jordan was completely shocked and couldn't believe what was happening. After making her way into the house she walked into the living room to a proposal from the love of her life. And of course she said YES! A few moments after the engagement, their family and closest friends showed up and they continued to celebrate into the night! Jordan couldn't have dreamed up a more perfect engagement story.
A few days later, for a previously planned trip, Jordan and Rob traveled Lake Tahoe, Yosemite, and Napa Valley - the perfect way to celebrate their engagement!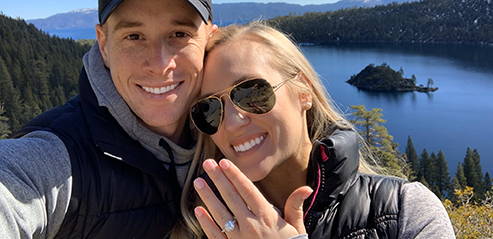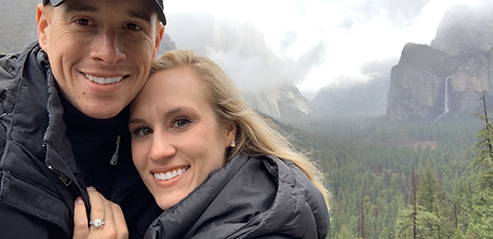 Looking Toward the Future
---
The couple plans to get married in the Fall of 2021 and hope to start a family of their own. They both currently work at the University of Pittsburgh and plan to continue working there for years to come. In addition, Jordan also works as a fitness coach at Orangetheory Fitness! The couple plans to continue traveling and making memories with their family and friends!
We love celebrating our Henne couples. Thank you for sharing your #HenneMoments with us!
---