This summer Jeffrey and Julia will celebrate four years of being married!
Jeffrey and Julia were college friends from 1988-1992. Both graduated from Muskingum University in New Concord, Ohio. They went separate ways, but reconnected on Facebook years later and eventually began a long distance relationship. Finally, after many years of being a bachelor, Jeffrey decided to speak with Julia's father and asked for his blessings to marry his daughter. He gave Jeffrey the double 'thumbs-up' to proceed!
Jeffrey proposed to Julia at Heinrich's German Restaurant in in Sarasota, Florida, and the happy couple got married on July 2, 2017 at the Golden Lamb Historic Hotel in Lebanon, Ohio.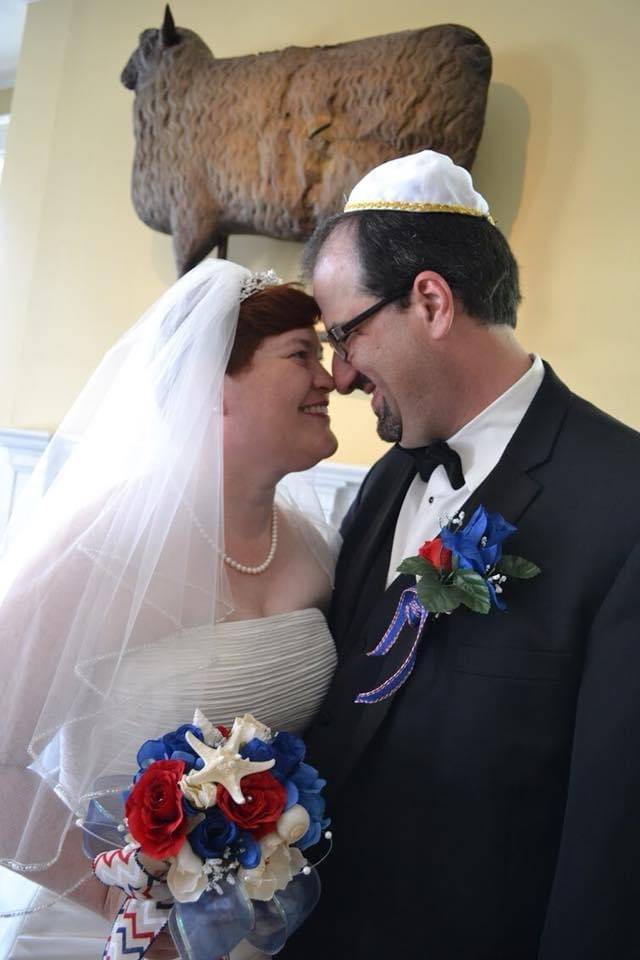 We love celebrating our Henne couples. Thank you for sharing your #HenneMoments with us!
---