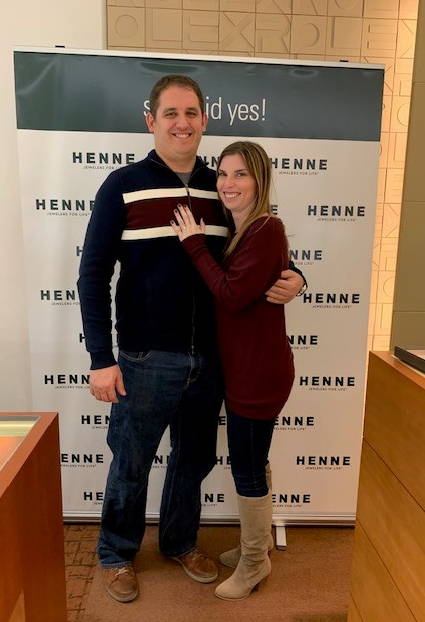 Congrats to Jeff and Chelsea on their recent engagement!
About the Proposal
---
Jeff and Chelsea's first weekend getaway as a couple was to the Pocono mountains 2 years ago where they stayed at the Inn at Pocono Manor and went skiing, wine tasting & exploring the area.  
About a month ago, Chelsea returned home from a business trip and Jeff said 'pack your bags - I am taking you away for the weekend' but wouldn't tell her where they were going! He surprised Chelsea with multiple stops along the way - the first being their favorite brewery - and eventually they arrived at the Inn at Pocono Manor!  
They spent the night going back to their favorite wineries and restaurant and then came back to the resort where Jeff proposed and had beautiful flowers, chocolate and champagne to celebrate!
---
They spent Saturday continuing the celebrations and then Sunday they had a party with both of their families back in Pittsburgh. Jeff and Chelsea can't wait to get married, and Chelsea absolutely loves her ring!
---