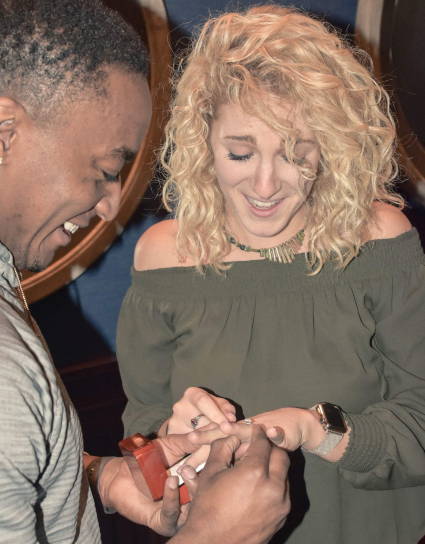 Congrats to Jansen and Michelle on their engagement! Jansen proposed on February 23, a day that has a lot of meaning to Michelle.
How they met
---
Jansen and Michelle met in college at Gannon University. She worked the front desk, and Jansen would walk past her every single day. (He remembers telling his friends that he was going to talk to her.) At the beginning of the next semester, she walked into one of his classrooms, but he still had trouble getting up the nerve to talk to her. When she would turn around to pass papers back, he would always catch her eye. (Later, she told him she could always feel him staring at her, but he couldn't help himself!) Finally, he messaged her on social media, and from that moment on they were a perfect match.
---
About the Proposal
---
Jansen arranged for a college friend reunion in Erie on February 23, one of the most meaningful and emotional dates for Michelle, as it's the day her father passed away 11 years ago. They had plans to get dinner on the Bayfront before attending Wine on the Lake.
Jansen wanted her to be surrounded by her closest friends and to have happy memories associated with February 23 while she also remembers her father. He remembers having a speech planned in his head, but from the moment he got down on one knee he just simply asked, "Will you marry me?" Both admit they haven't stopped smiling since!
Looking toward the Future
---
Jansen and Michelle are hoping to get married at an outdoor venue late summer/early fall 2020. They hope to explore a different city and do some traveling before settling down and having a family. They can't wait to see what the future brings!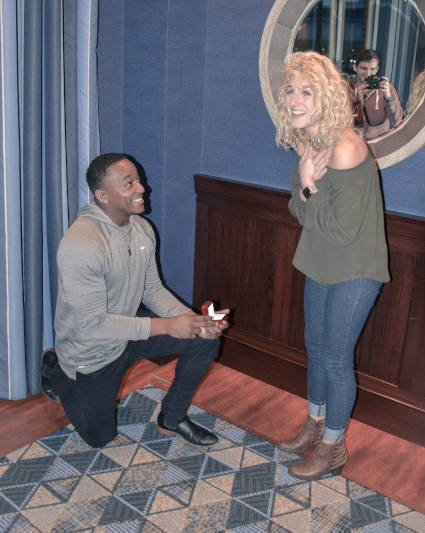 ---
Jansen and Michelle, it was a pleasure working with you! Your photos show so much joy and love. We wish you all the best as you continue your very sweet love story.
---