Congrats to Jacob & Kelley on their engagement!
Jacob and Kelley met at a mutual friend's Halloween Party at Penn State. He poured her a beer from the keg and they began talking!
Jake and Kelley have vacationed with family in Cape Cod every year since they met. Every time they go up there, they do a coastal drive by a lighthouse called Nobska Light. When they were visiting last Thanksgiving, Jake took Kelley out to dinner then drove the ocean road home. They stopped to "look out" at the ocean, and Jake got down on one knee! It was raining and cold but couldn't have been more perfect.
Jake and Kelley are house shopping in Pittsburgh and planning a destination wedding at Cape Cod. Shortly before Jake proposed, they adopted a rescue pittie named Louie that takes up quite a bit of their time!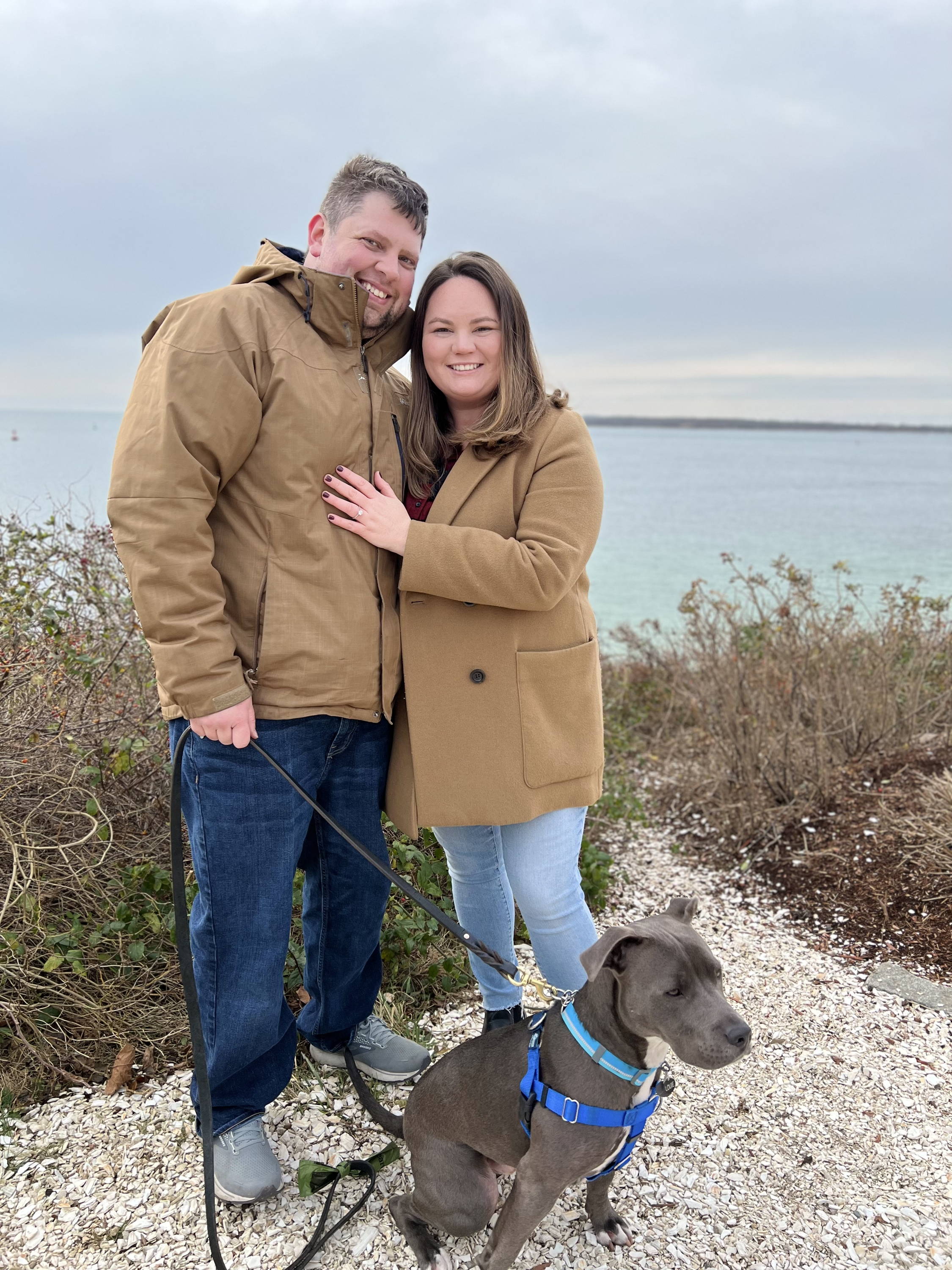 Jake had a specific idea of what he wanted and since they live a block from Henne, it made perfect sense! Jake loved working with William on the design.
WE LOVE CELEBRATING OUR HENNE COUPLES. THANK YOU FOR SHARING YOUR #HENNEMOMENTS WITH US!
---