How they met
---
Rachel and Jackson met as teachers working in inner-city D.C. His sister (Haley McIndoe, also the recipient of a Henne ring) had previously worked at Cornerstone, their school, and suggested that he work there following graduation from his master's program. In doing so, she told Jackson about a "very cool and very fun new teacher who drives to work everyday on a motorcycle." From there, the school year began, and Rachel and Jackson became friends very quickly. They deeply resonated in their love of playing music, the silliness they would bring out in each other, their competitive spirit in playing sports, leading field trips together, and their faith. They were constantly being drawn to one another.
Finally near the end of his second year at school, Rachel and Jackson took a chance on their friendship in trade of something even more, and went on their first date in which their performed at an open mic night together.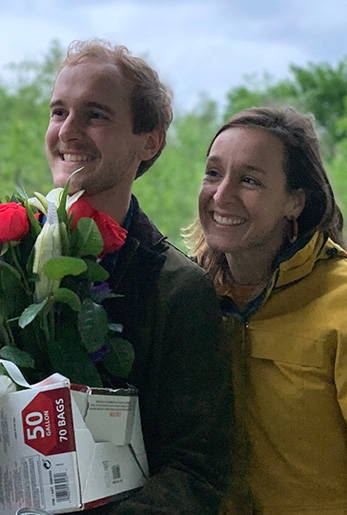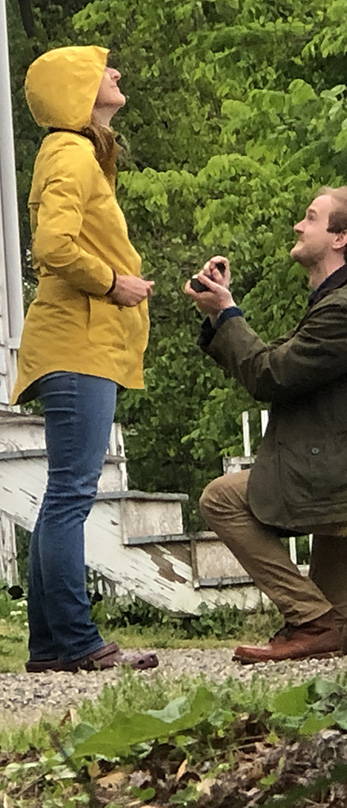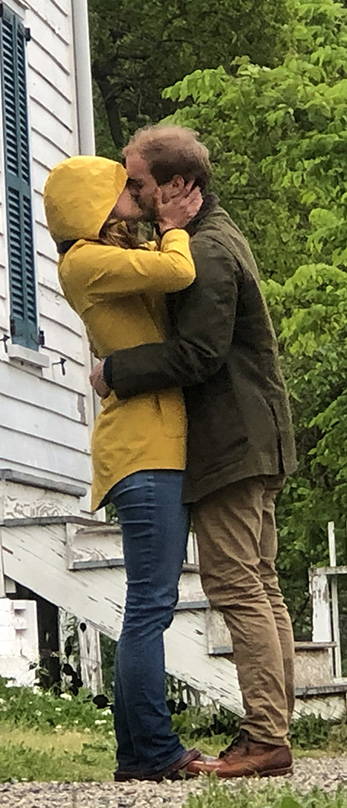 About the Proposal
---
For the majority of their relationship, Jackson and Rachel have been long distance. While they have always been thankful that the distance was a matter of hours with no need for airfare, it still was not easy living in different cities and communities as they dated. On the upside, it provided them the unique opportunity to surprise the other by showing up at both of their homes unannounced and reveling in the sweetness of the unexpected time together.
On Friday, May 8th, as Rachel was in between ZOOM meetings, which inundate their current lives and running through her living room, she heard a knock on the door. Rachel turned, totally shocked, seeing Jackson's face in the window. They embraced and laughed, and he then told she to grab her rain jacket because they were leaving for an adventure. Jackson had prepared a great scavenger hunt around the DC area, taking them back to some of their favorite spots which hold great significance. At each spot, Rachel had a letter to read that recounted the moments at this particular site. When they jumped back in the car, Jackson handed her another envelope with the next destination written on the outside. Eventually, after many Polaroid photos were taken and memories shared, they ended up at a beautiful park along the Potomac River. It was here Jackson read a letter to her and then got down on one knee, presenting Rachel with the opportunity to spend the rest of her life with him. There is no way she could have answered YES any faster. They hugged and kissed and did their special handshake before spending a few moments admiring and gushing over the ring. Upon walking back to the car, Rachel was elated, so entirely overjoyed and amazed at how right and normal and wonderful it felt to be engaged to this man. She had no idea that in this age of quarantine, Jackson had planned a gathering of their immediate family members to gather and celebrate while still maintaining social distancing guidelines. Seeing both families together brought forth tears and they reveled in their steps forward together!
Looking Toward the Future
---
Jackson is about to enter into his second year of medical school in Lynchburg, Va, and will go on to work as an Air Force Physician after graduation. Rachel is finishing her last year of teaching in D.C., and is looking forward to discovering her next job when she joins him in Lynchburg this summer.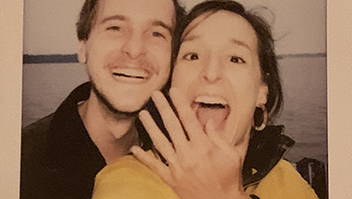 We love celebrating our Henne couples. Thank you for sharing your #HenneMoments with us!
---