PIZZA, A LETTER & A PROPOSAL
How They Met
Jack and Mary Claire went to school together growing up, so they've known each other for a long time. They started dating the summer after their freshman year of college when they began going to Young Life summer fellowship sessions for local college leaders. Neither one knew that the other one liked them, which was really funny because for every fellowship session, they'd get food before and ice cream after...just the two of them. It was a fun time, and then she went to serve at a Young Life camp for a month, so they wrote each other letters, and made it official when she came back.
Pizza, a Letter & a Proposal
Fast forward two awesome years of dating, and Jack decided to ask her to marry him. One of their favorite dates is picking up a pizza from Mineo's and having a picnic at the West End overlook. So, Jack picked her up to go on that same date, knowing that it wouldn't be a typical date night at all.
They arrived at the West End Overlook and set their things down. He gave Mary Claire a letter, just like the ones they wrote at the beginning of their relationship and had continued to write throughout it. He had her read the letter, and once she got through it, Jack got down on a knee and told her that she is the love of his life, and asked her to marry him.
Luckily, she replied yes! She absolutely loves her ring, and this amazing couple can't wait to spend their lives together as husband and wife.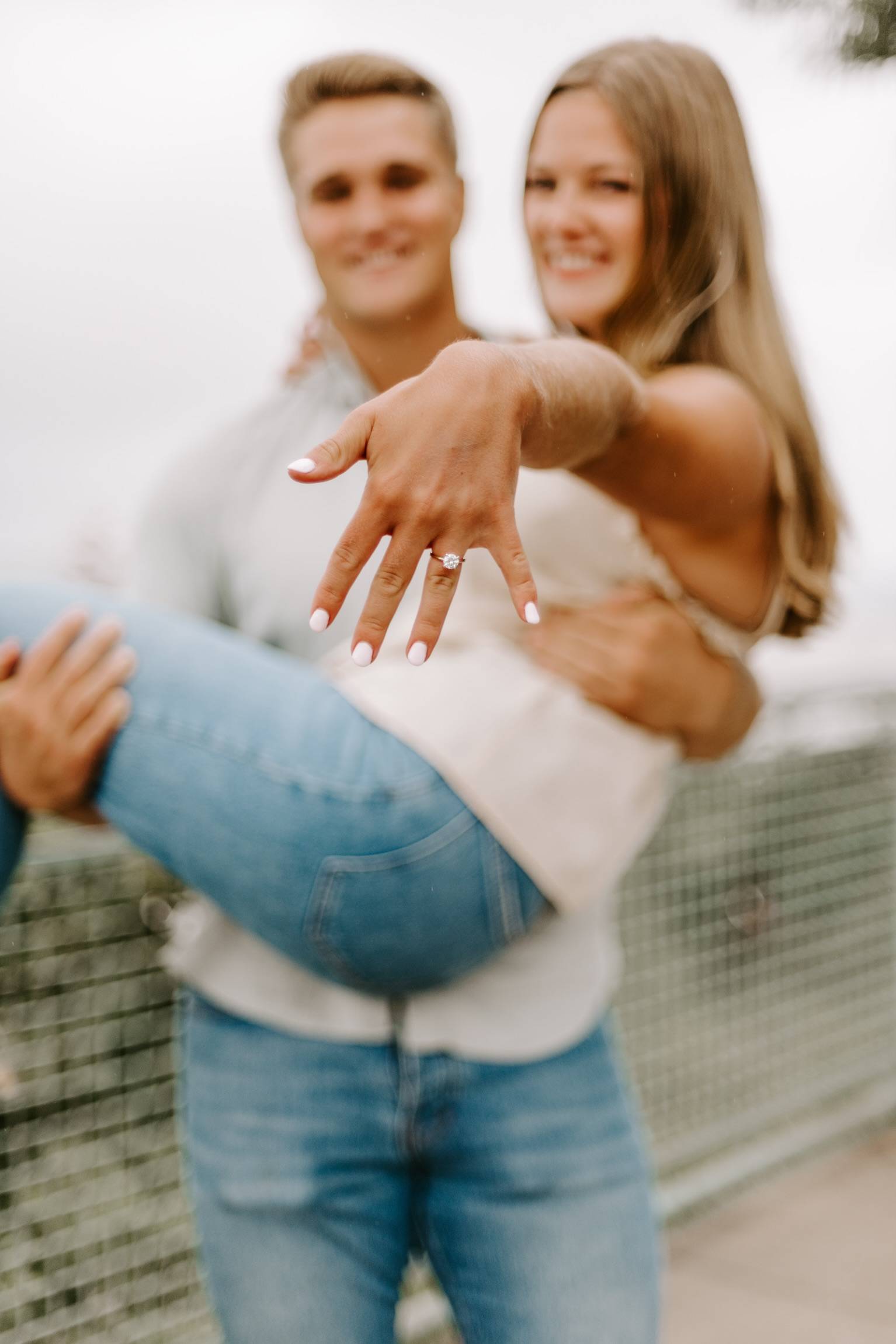 Photos captured by the talented Kelly E Zavolta Photography!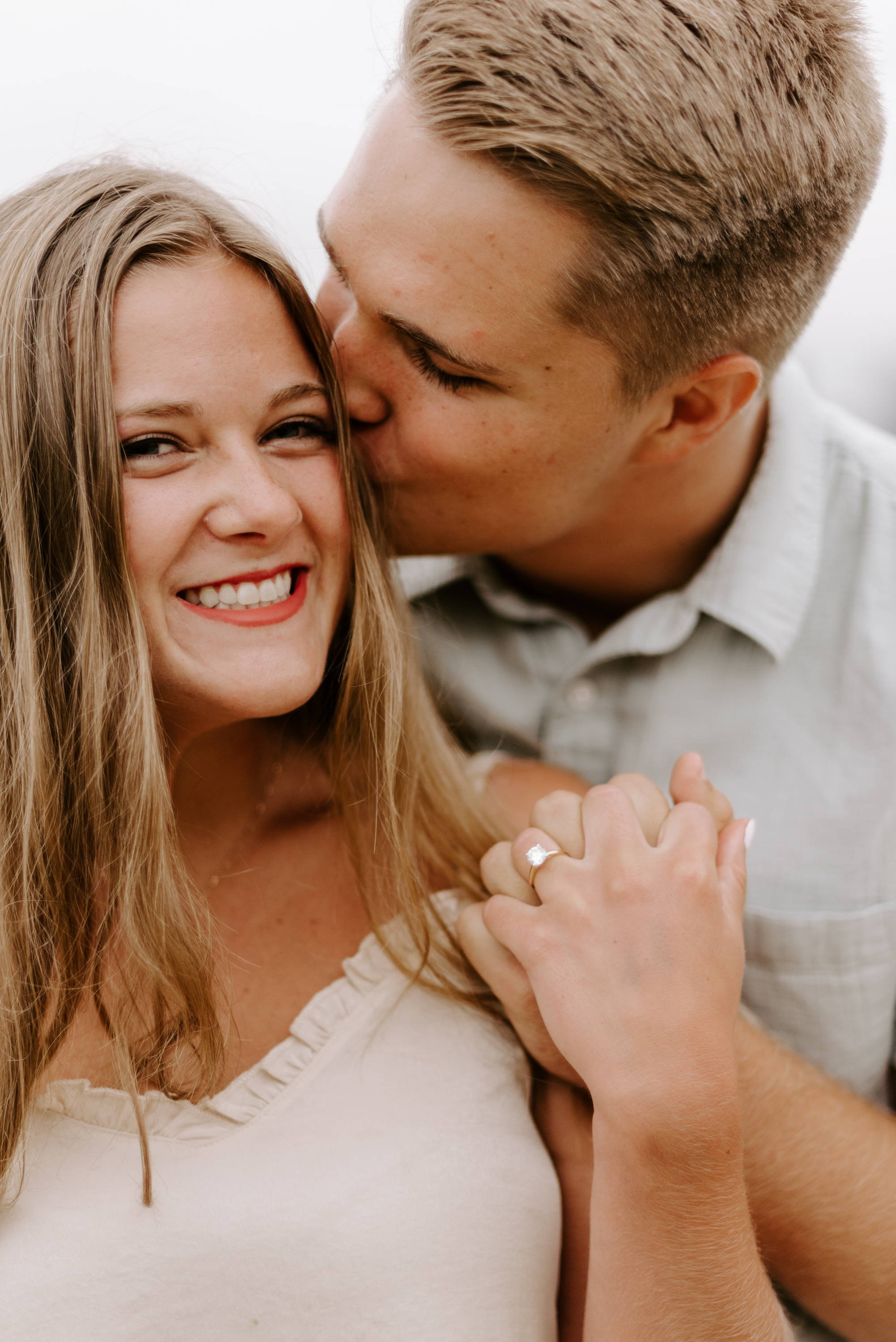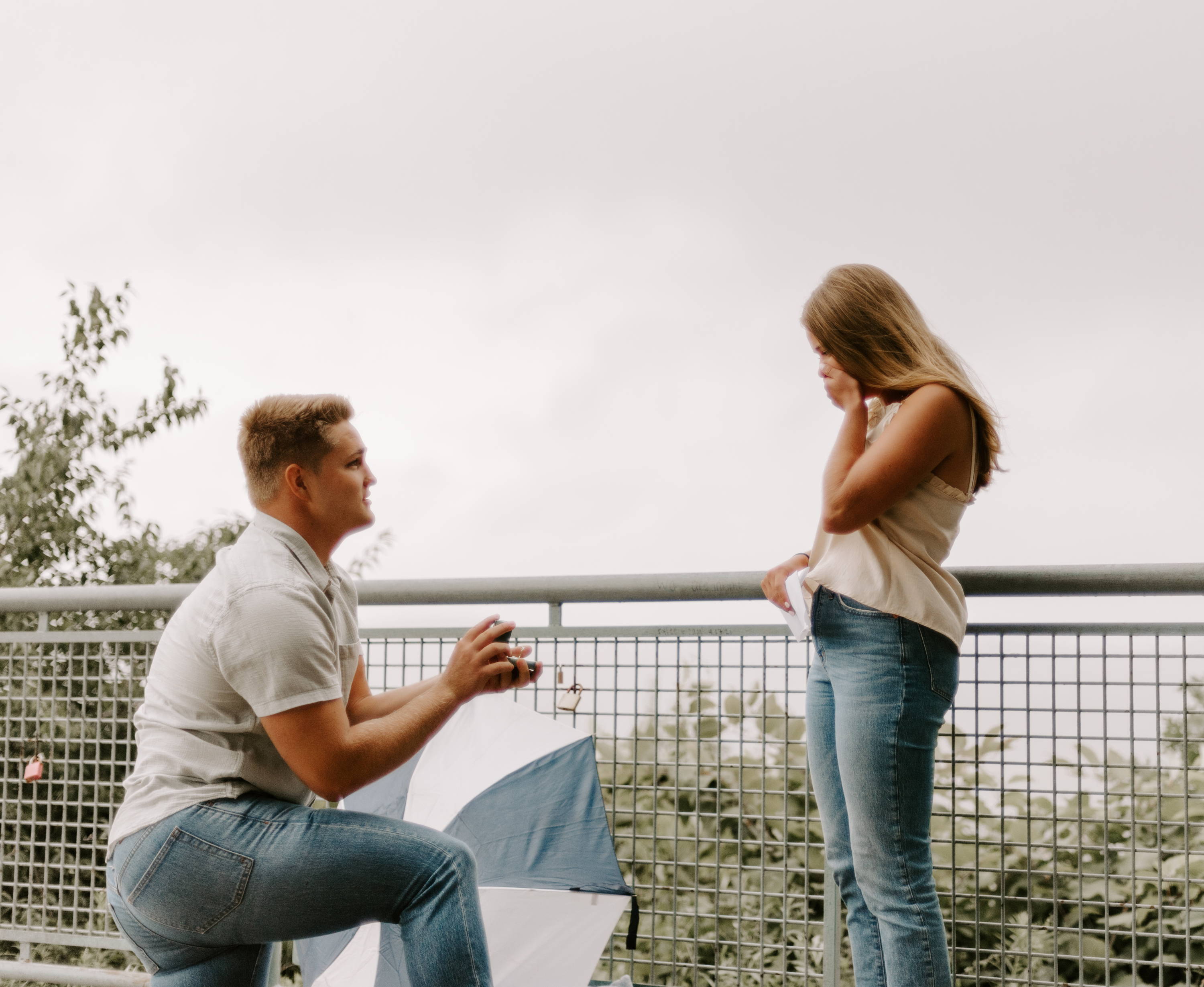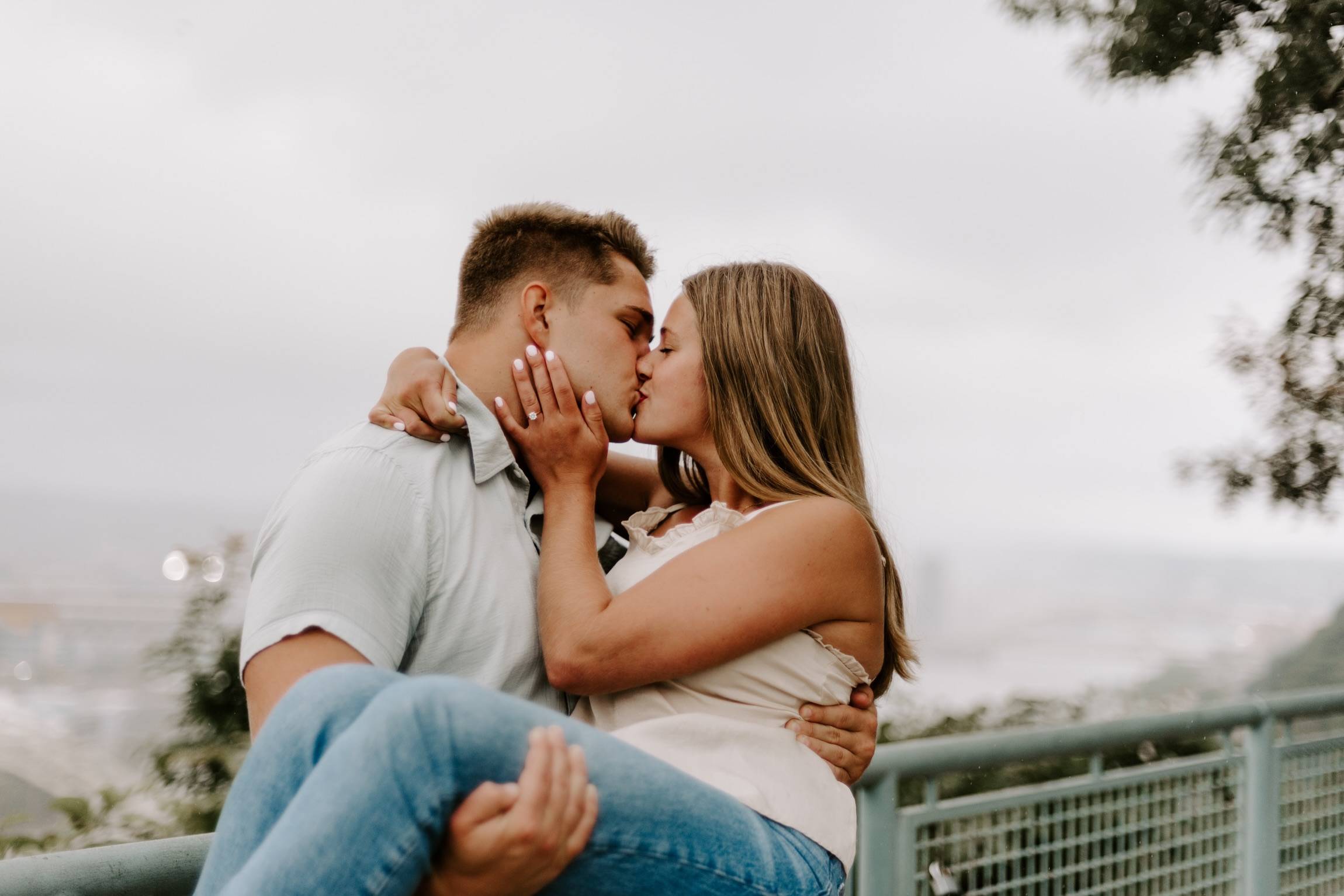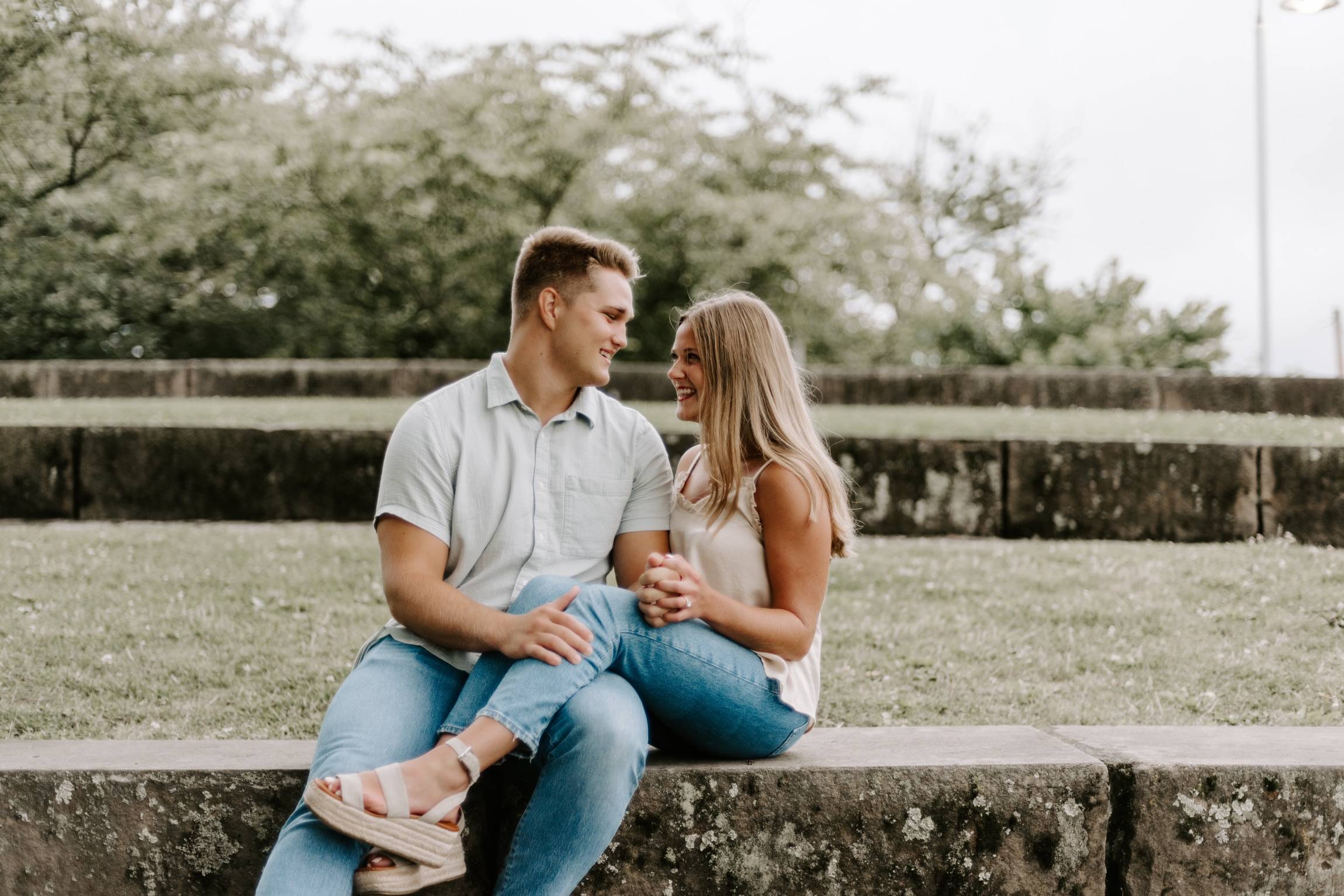 ---
Jack chose Mary Claire's ring at Henne Jewelers because his mom knew John from high school, and Jack knew he was a part of the Pittsburgh Young Life community. Jack shares that he knew he could trust John to make a ring that was beautiful and brought great family aspects from both his side and her side to make something truly special.
We love celebrating our Henne couples. Thank you for sharing your #HenneMoments with us!
---