A Surprise Birthday Proposal
How They Met
Ian and Maddi met in youth group as 7th and 8th graders. It wasn't much longer that they started to like each other as more than friends. He finally told her several years later how he felt, and they began dating the end of her senior year of high school.

This summer has been a new challenge in their relationship, as Maddi has been in North Carolina for an internship. Living in the same hometown, the longest they ever spent apart was 2 weeks. She planned to see him in 3 months when she left, but he had a different idea.
A Surprise Birthday Proposal

On July 23, Ian came to North Carolina and surprised her by proposing on her birthday, surrounded by their families and her best friend. It was the best birthday she's ever had!
Following the proposal, they celebrated with everyone all weekend. Maddi's family was able to experience a piece of her internship and see the incredible church she's been working at.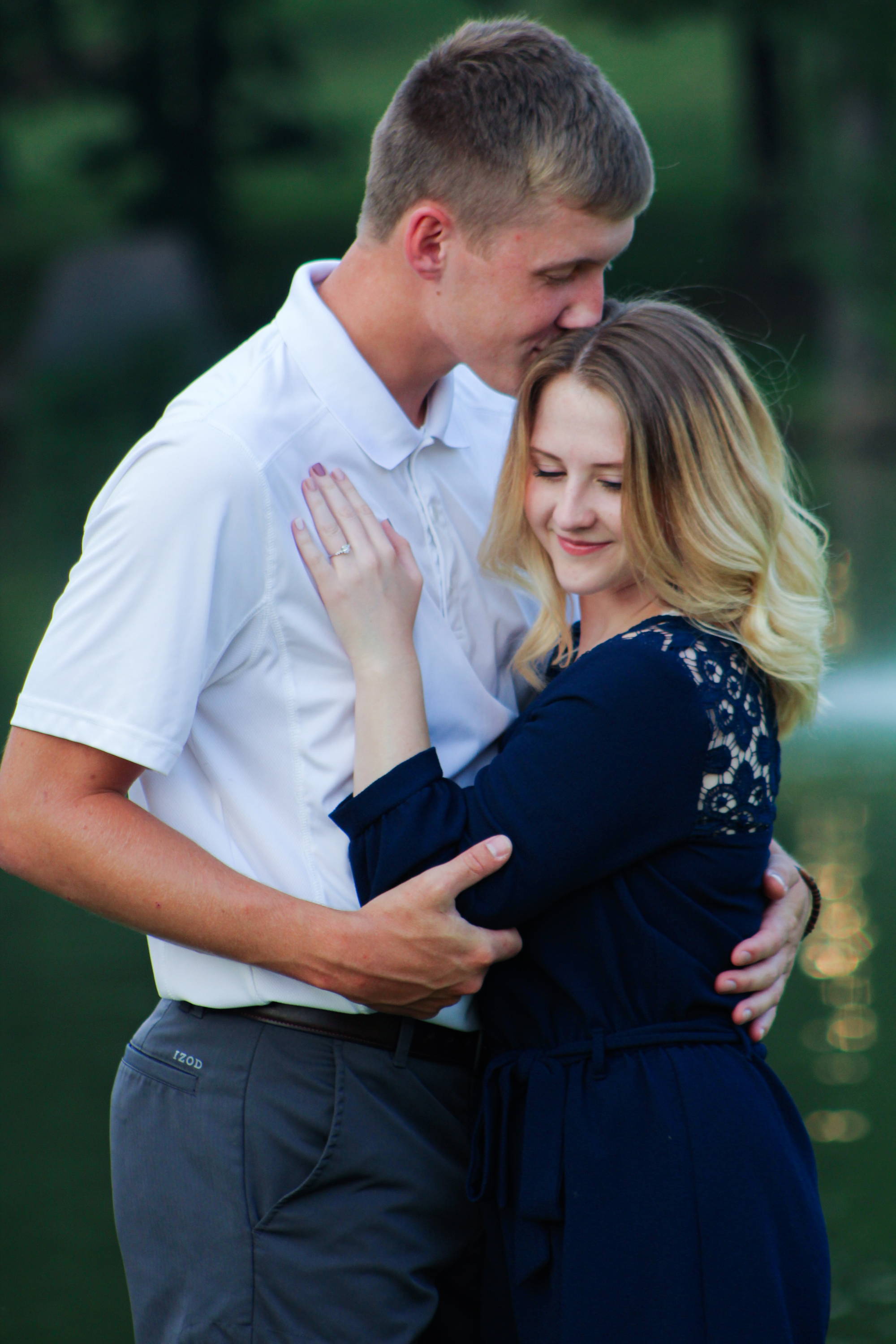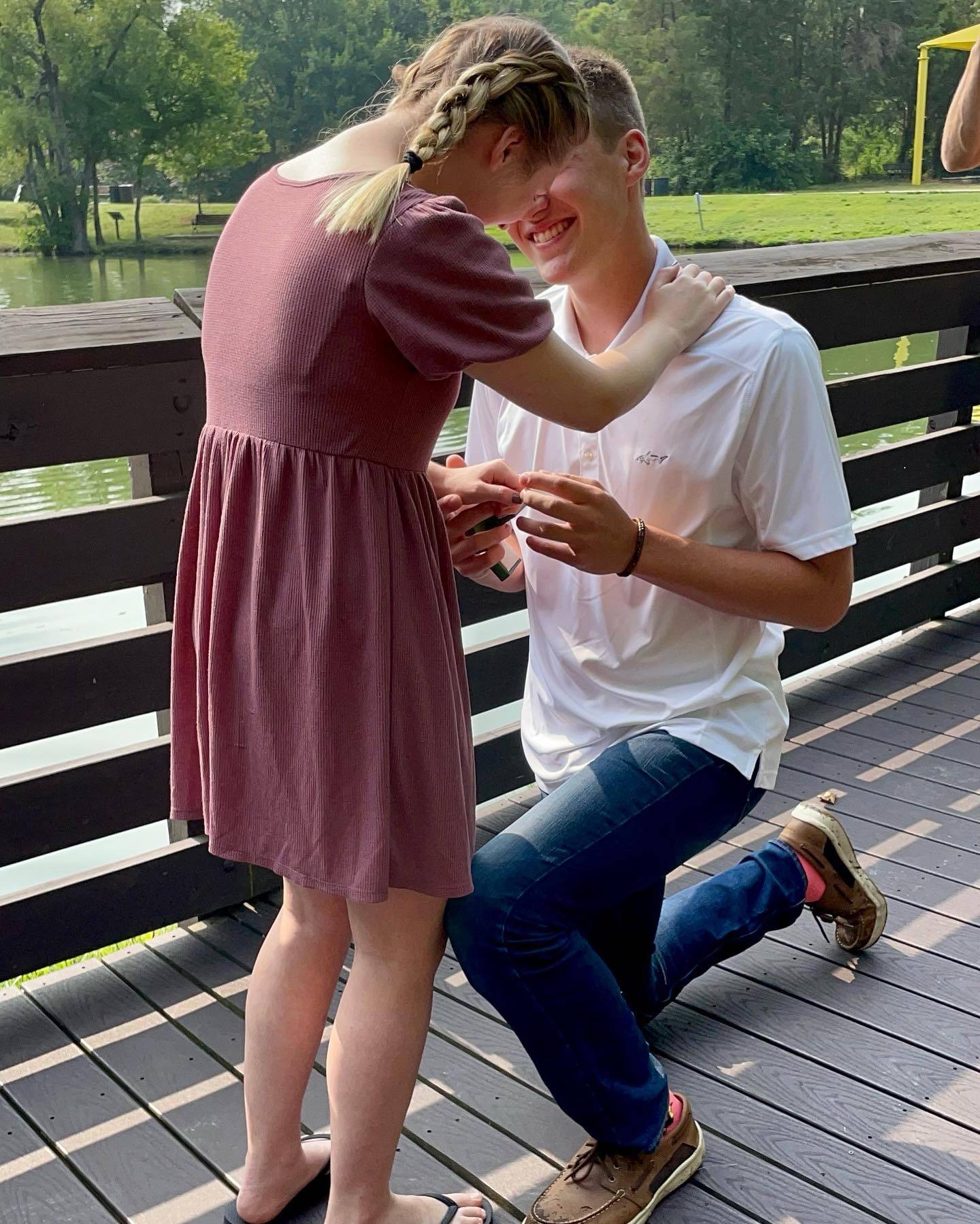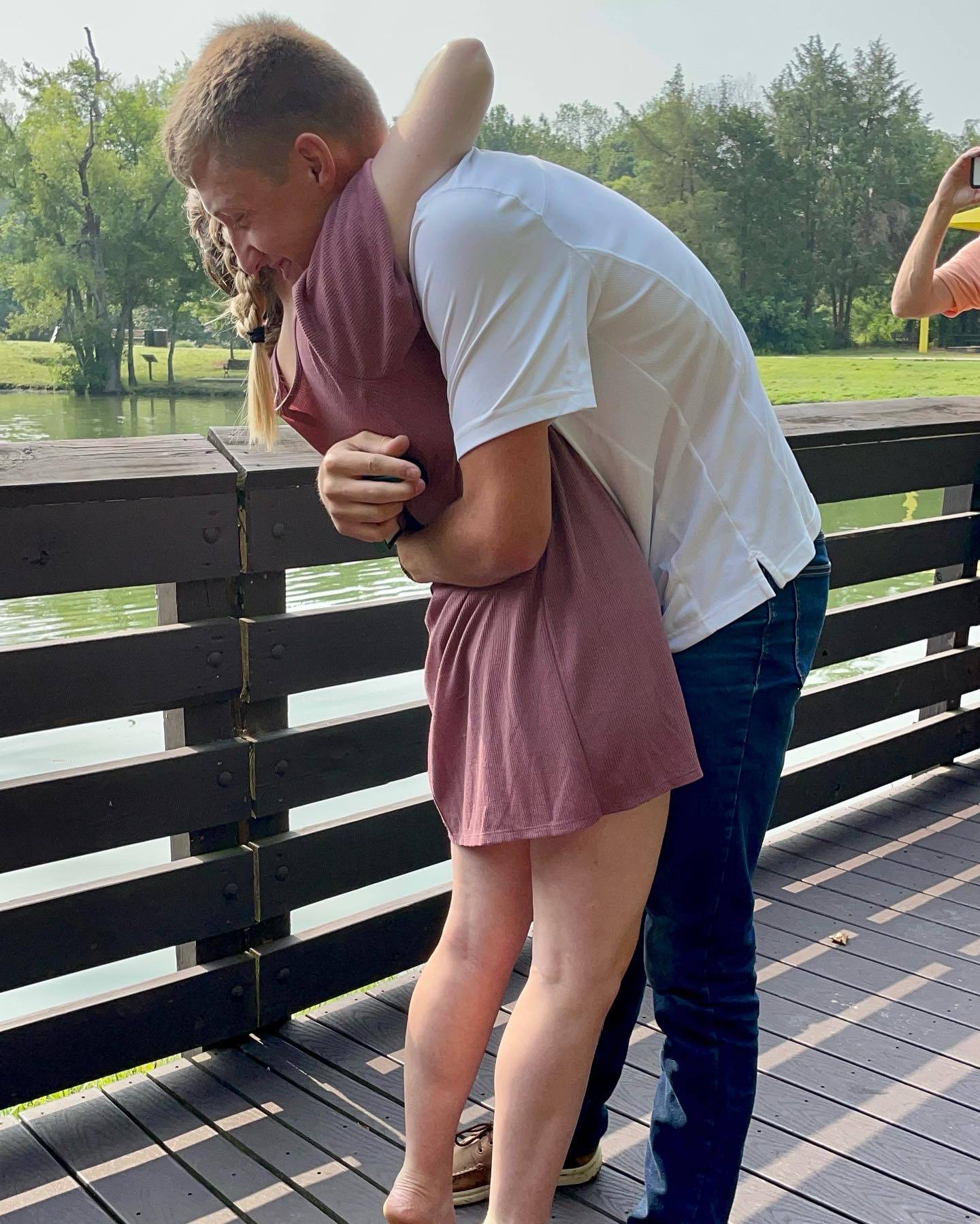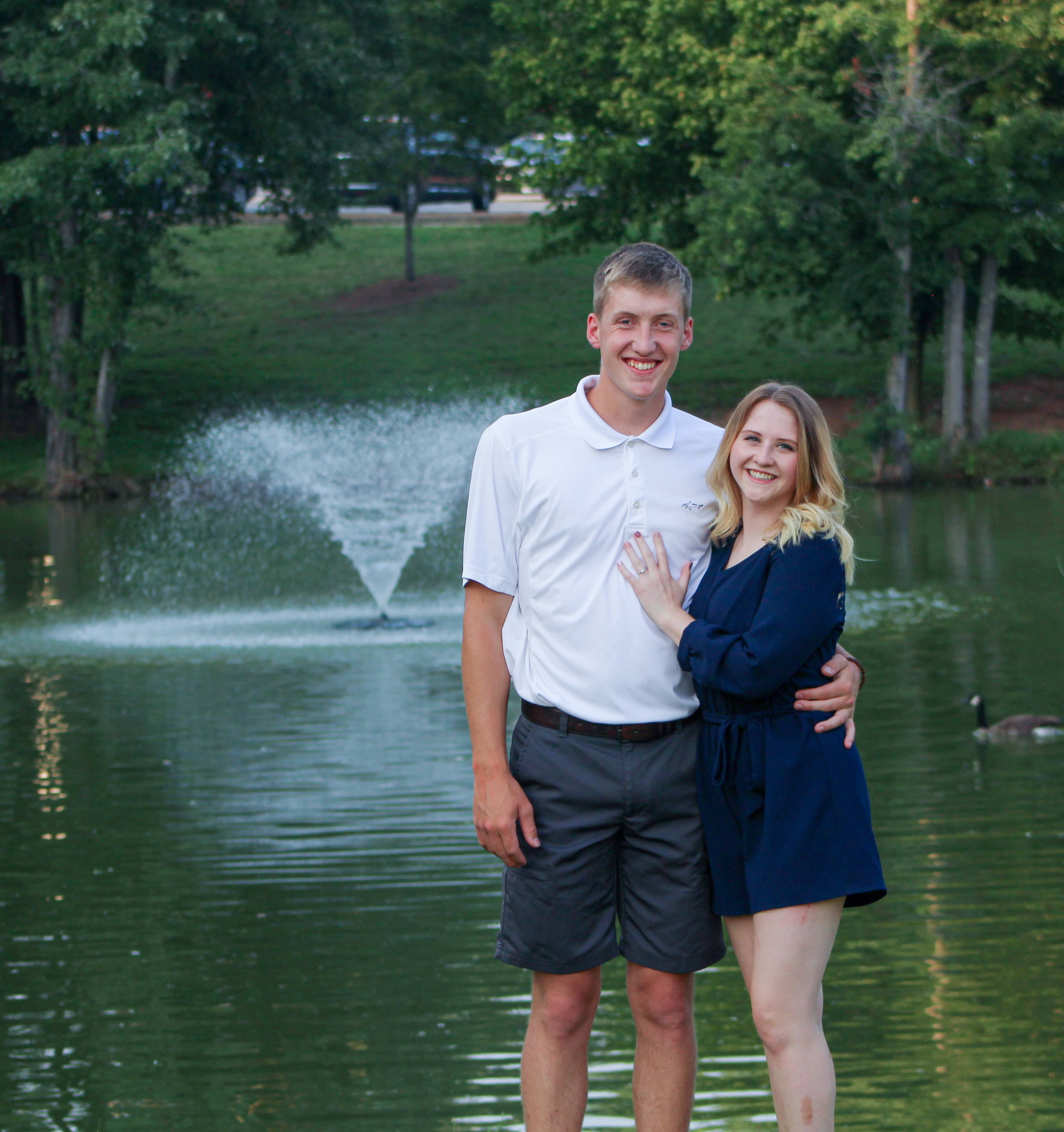 ---
Ian and Maddi ended up at Henne unexpectedly, but by God's plan. They went to Henne without an appointment or much knowledge of the business to be greeted warmly and with so much excitement! Debbie was absolutely wonderful to work with. She was knowledgeable and kind. She made the experience personal. After Ian and Maddi's first encounter at Henne, they knew this is where they would find their engagement and wedding rings.
We love celebrating our Henne couples. Thank you for sharing your #HenneMoments with us!
---