How they met
---
Ian and Sarah met in college at IUP where they were studying nutrition. The nutrition field is pretty female-dominated, so having a guy in higher-level classes was pretty unusual. They had to work together on projects and eventually became good friends. Over time, it took their friends to point out to them what was in front of them the whole time!
After Ian and Sarah's senior year, they decided to give a relationship a shot despite it being long-distance. After a year of many Facetime calls, they moved to Pittsburgh and can't imagine being anywhere else, with anyone else.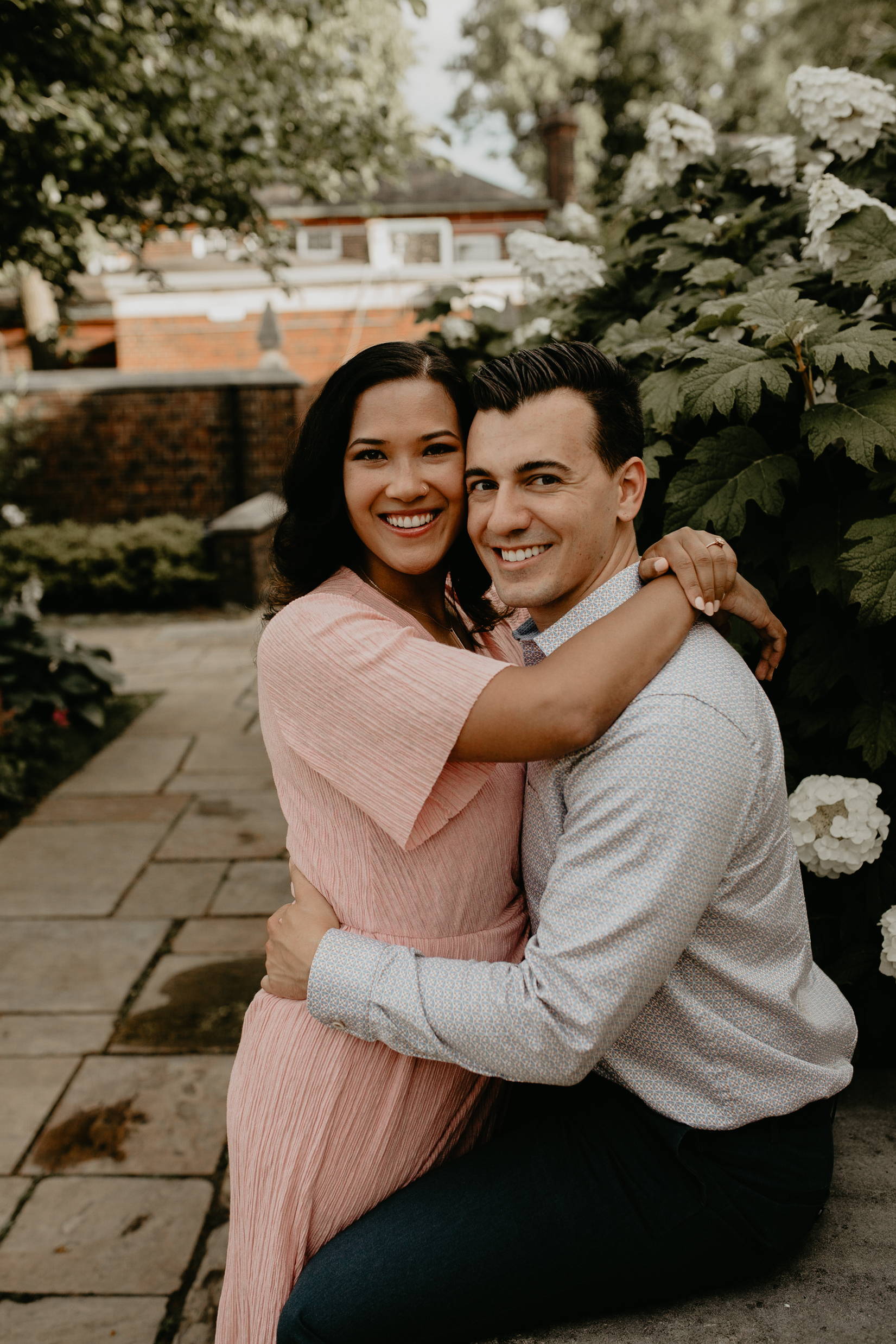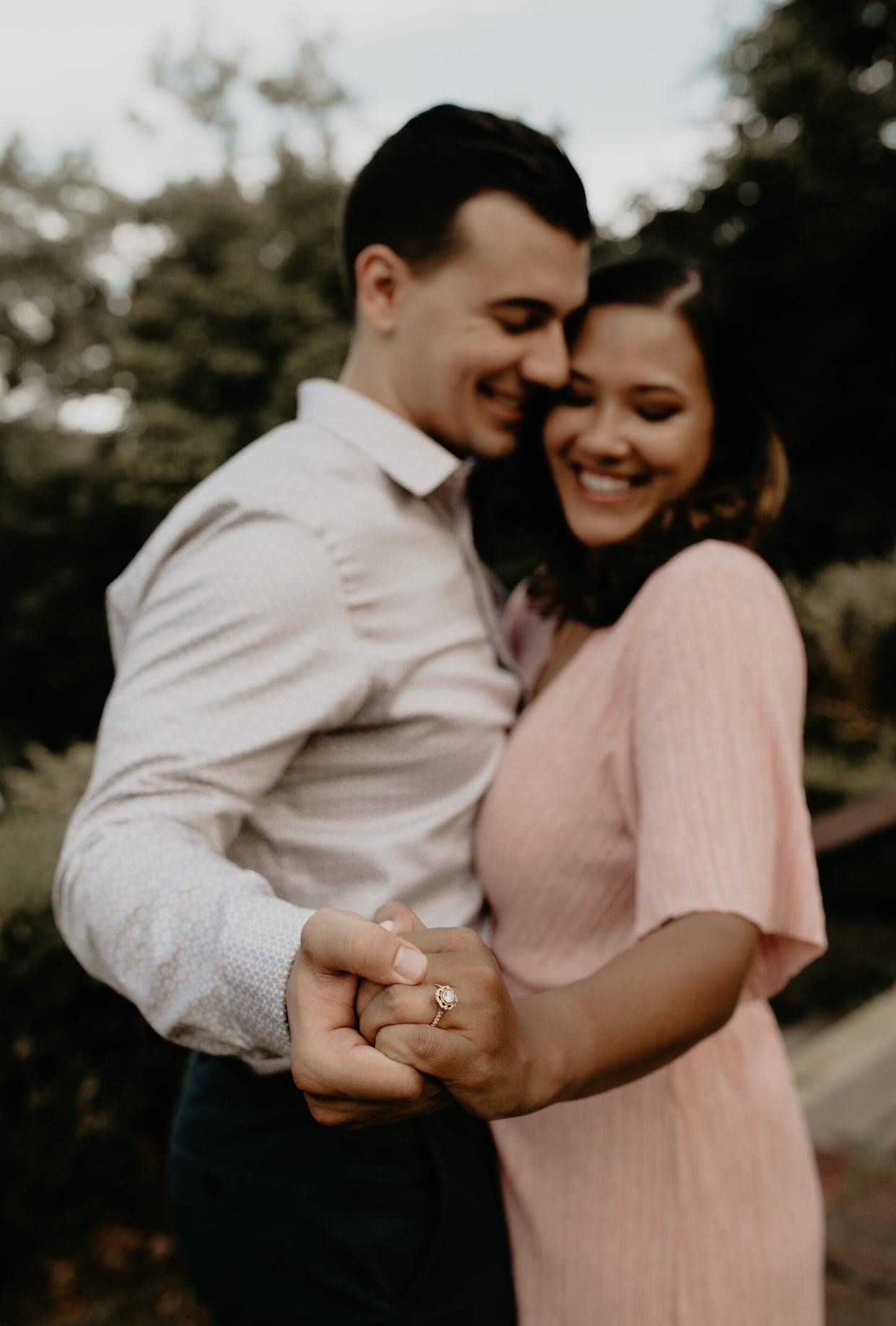 About the Proposal
---
It was around the holidays in 2019 and Sarah's sister was visiting her from Harrisburg. Sarah's sister and she are pretty close, so getting them separated can be challenging.
Ian managed to catch her for a second and explained he had the ring with him and she should stick around for a surprise proposal.
Their friends wanted to meet up "for a walk" at the Point, so she quickly got ready. Once they were walking along the river, Ian got down on one knee, and then they were ambushed by their friends and Sarah's sister! She said yes with happy tears streaming down her face.
Also, Sarah's ring has her grandmother's diamond in it, and Debbie helped them with a beautiful custom setting. Sarah can't express how great she is and how wonderful she made the experience. Sarah says her ring is perfect!
Looking Toward the Future
---
Ian and Sarah plan to stick around the area and finally get two dogs! They also love to be active so they definitely plan on skiing and exploring new places wherever possible.
Amazing photography by Maria Treiber Photography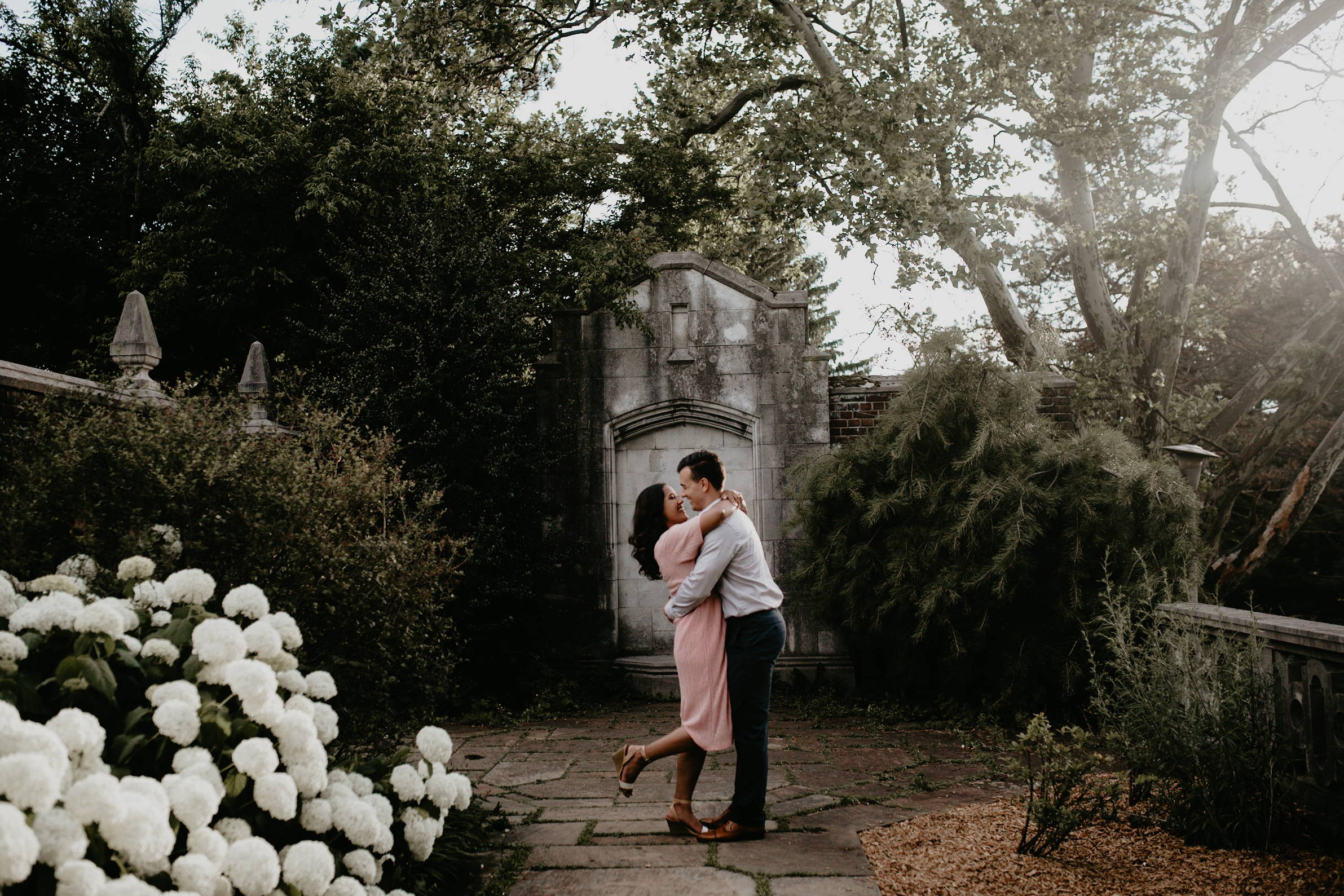 We love celebrating our Henne couples. Thank you for sharing your #HenneMoments with us!
---