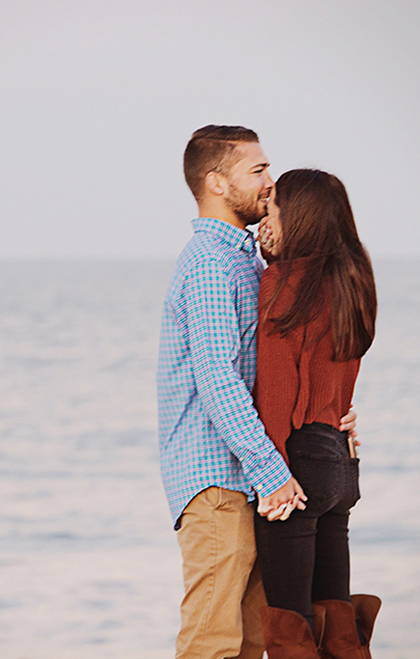 How they met
---
Hayden and Landon met in the summer of 2016 on a missions trip to Nicaragua. It feels like forever ago they were sitting on the backs of school bus seats talking away like they'd known each other forever. Landon asked Hayden on a date to a local coffee shop a few weeks later where they sat and talked for 3 hours about EVERYTHING. Life, dreams, goals- anything & everything. She left that day smiling and sitting in her car for 10 minutes before she could drive away wondering what had just happened! That night, she wrote the words "he's going to have a lucky wife one day, even if it isn't me" in her journal. Hayden was smitten.


Long story short, Hayden left the country for nearly a year after that. They didn't see each other again for 11 MONTHS! They became the sweetest of friends long distance, but her heart still knew there was more. After all that time, they had their second date & third- with the sweetest first kiss on the beach on the 4th of July!
About the Proposal
---
Hayden and Landon's proposal was just the sweetest ever. They had a date night planned at their favorite restaurant, but before they got there Landon pulled off at the beach so they could watch the sunset. The sky was just GORGEOUS, with the most incredible colored sunset and moon right in front of them. There, he reminded her of the moment they had their first kiss, right in the very same place they were standing & the words he said when he'd originally asked her to "make this thing official". Before Hayden knew it, Landon was down on one knee, pulling a ring box out of his sock, and asking her to be his wife!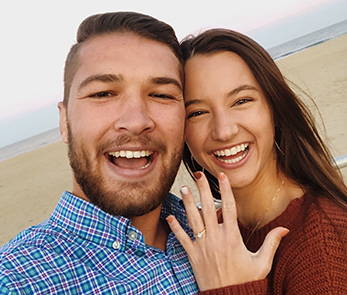 Looking Toward the Future
---
The couple can't wait to get married next year and spend the rest of their lives together on this sweet adventure!!!
We love celebrating our Henne couples. Thank you for sharing your #HenneMoments with us!
---