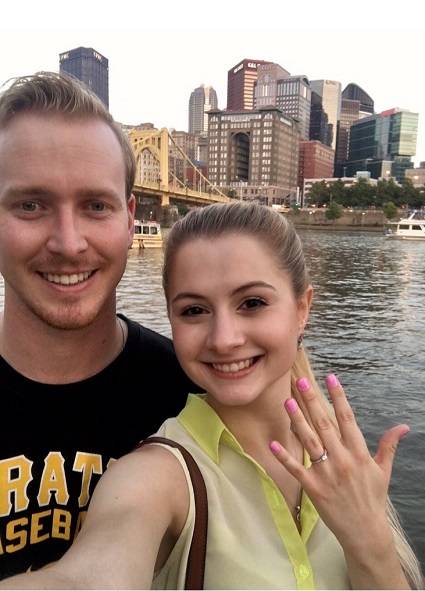 Congrats to Henne couple Gary and Liz, who got engaged at PNC Park!
How They Met:
---
Gary and Liz met at church! Gary had just moved to Pittsburgh from Florida and was looking for a church home. Liz and some of her friends were talking to some people and were going to take the bus home, but Gary offered to give them a ride home instead. And as the story goes, the rest is history! Gary and Liz went to The O in Oakland the following week and a Penguins game after that. It didn't take either very long to realize that they had found "the one".
The proposal:
---
Gary got down on one knee and proposed to Liz at PNC Park! It was a beautiful day and the perfect setting to pop the question.
Gary and Liz, thank you so much for choosing to be a Henne couple. We wish you many blessings as you prepare for your wedding and continue building your life together.
---