Their Love Story
---
Dena & Garret were first introduced through a mutual friend during a night out in May of 2017. The attraction was instant and they decided to go on their first date a week later.
After a few months of dating, Garret officially asked Dena to be his girlfriend by pulling her away for a late night walk on the beach while vacationing to Naples, Florida in October that same year. Garret proposed three years later on October 16, 2020 after their dinner at Hyde Park on the North Shore. Once dinner ended, Garret surprised Dena at their table with a small present he was hiding. The gift was a lock and key set to walk over and lock on the Roberto Clemente Bridge, as a symbol of their forever love.
After walking over, locking it on, and throwing away the keys, Garret pulled out another small gift and asked Dena to turn around so he could place it on her. This gift was a necklace with an "R" pendant for Garret's last name. (Dena was known to wear a "G" initial necklace all the time for her last name). By the time Dena turned around to thank Garret for the gift, he was down on his knee asking to marry her, and share the same last name!
Dena was stunned by the thought and effort Garret put into making proposal such a surprise for her, as well as the beautiful Henne engagement ring he picked out. After asking for permission to marry Dena months prior, Garret was able to keep the entire proposal a secret from everyone. He didn't just surprise Dena that night; both their families were completely shocked too! Garret and Dena have been soaking up all of the love and support from their friends and family while looking forward to celebrating their wedding in August 2021!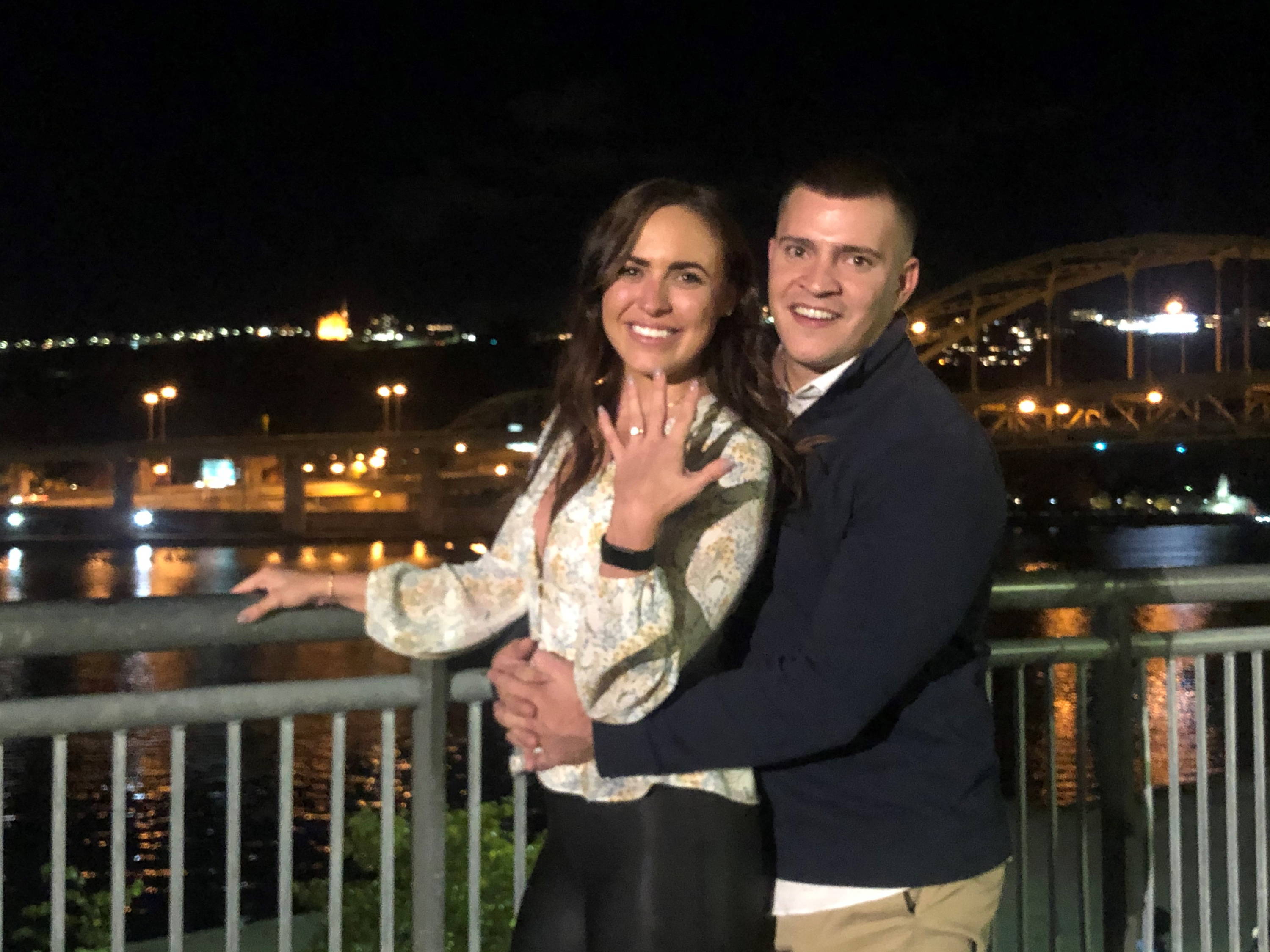 We love celebrating our Henne couples. Thank you for sharing your #HenneMoments with us!
---