How they met
---
DJ and Elisabeth met online! They matched on Hinge and quickly hit it off. After a few weeks of talking they met in person and their first date was to an apple orchard in Virginia. It was actually a little late in the apple picking season, so they scooted over to a nearby winery where they learned that they both love wine, charcuterie boards, and live music. Elisabeth and DJ also discovered that they had been attending the same church without ever meeting! What a coincidence since DC is so big! After only a year of dating they are now engaged and like to believe that even if they had never met online, they still would have met at Passion City Church in D.C.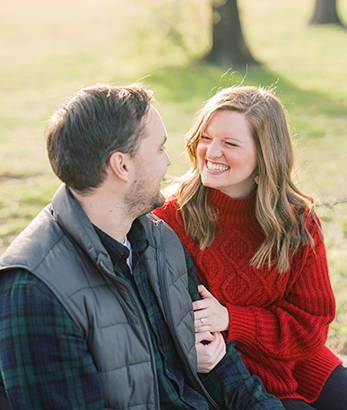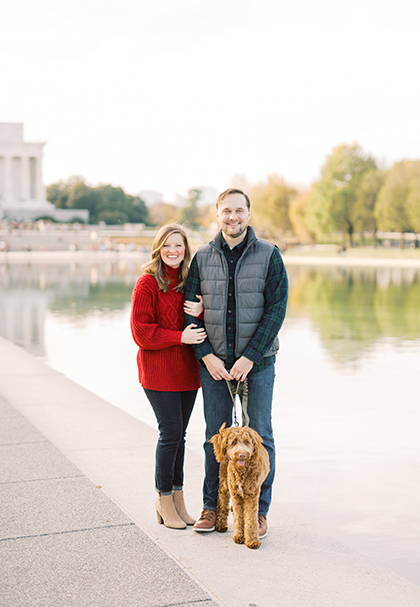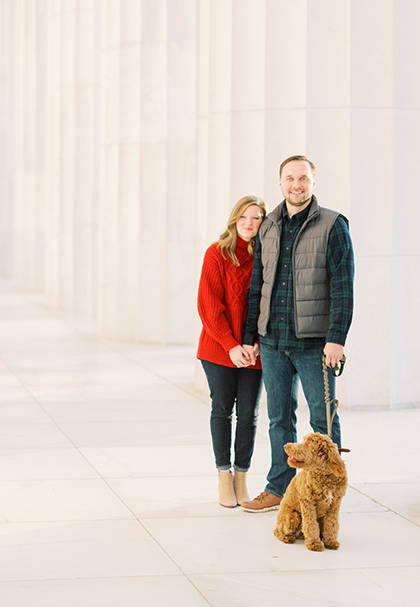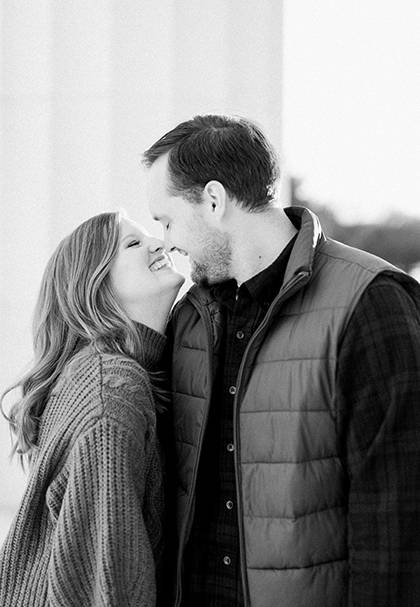 About the Proposal
---
Oh, what a sweet and surprising day this was! Elisabeth had a feeling a proposal would be coming soon, but felt sure DJ would propose on a vacation they were going on at the end of October. About a week before they left for Florida, DJ and Elisabeth had dinner at a new restaurant in Central D.C. It was a normal Friday night and DJ did absolutely nothing to tip her off. She even joked with him at dinner about when he was going to propose - not knowing the ring was in his pocket the whole time! Afterwards, DJ was looking for a nice spot to kneel down and pop the question, but the area was a little seedy, so they left and went to DJ's house. Almost immediately, DJ embraced her with a hug and kiss. He reminded her that we met exactly a year ago and how it had been the best year for the both of them. He said he simply could not wait any longer to ask her to be his wife. He kneeled, pulled out the MOST BEAUTIFUL ring, and asked Elisabeth the sweetest question she had ever been asked. She was completely shocked and surprised, and immediately said "of course!" They embraced each other and were able to savor the moment, just the two of them, in their future home. October 18th is a day Elisabeth will forever cherish and she can't wait to marry the love of her life and best friend.
Looking Toward the Future
---
First and foremost their plan is to move in together! They are very excited to start their lives as a married couple and build a home that is Christ-centered, loving, and welcoming to others. In the next few years Elisabeth and DJ will re-evaluate and decide if they want to move to GA, where Elisabeth is from, to be closer to family. For now, they are busy wedding planning and incredibly excited to start their lives as Mr. and Mrs. Barre!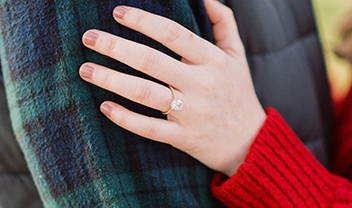 We love celebrating our Henne couples. Thank you for sharing your #HenneMoments with us!
---