How they met
---
Donus and Yolanda met through mutual friends at an end-of-summer birthday celebration. They were both still in college at the time and when she returned home for fall break, they went on their first date. That was the beginning of their forever.
About the Proposal
---
Donus and Yolanda both needed a getaway and booked a serene vacation to Marco Island, FL. Known for their beautiful beaches, it was their last night of vacation and Yolanda wanted to walk along the beach to capture a picture of the sunset. She had asked a man sitting on the beach if he would take a picture of the two of them. He took a few photos on her phone and while she was looking at them, Donus told him, "I actually have a few more moments I need you to capture." When she looked over her shoulder the first thing she saw was the Henne ring box and she started crying her eyes out. He was already on one knee and then proceeded with his proposal. The sky and the moment was so beautiful. Yolanda said she was in so much shock she doesn't even think she said "yes" :-).
When they returned to their hotel room he had roses delivered. They then celebrated with champagne and shared the news with their closest friends and family.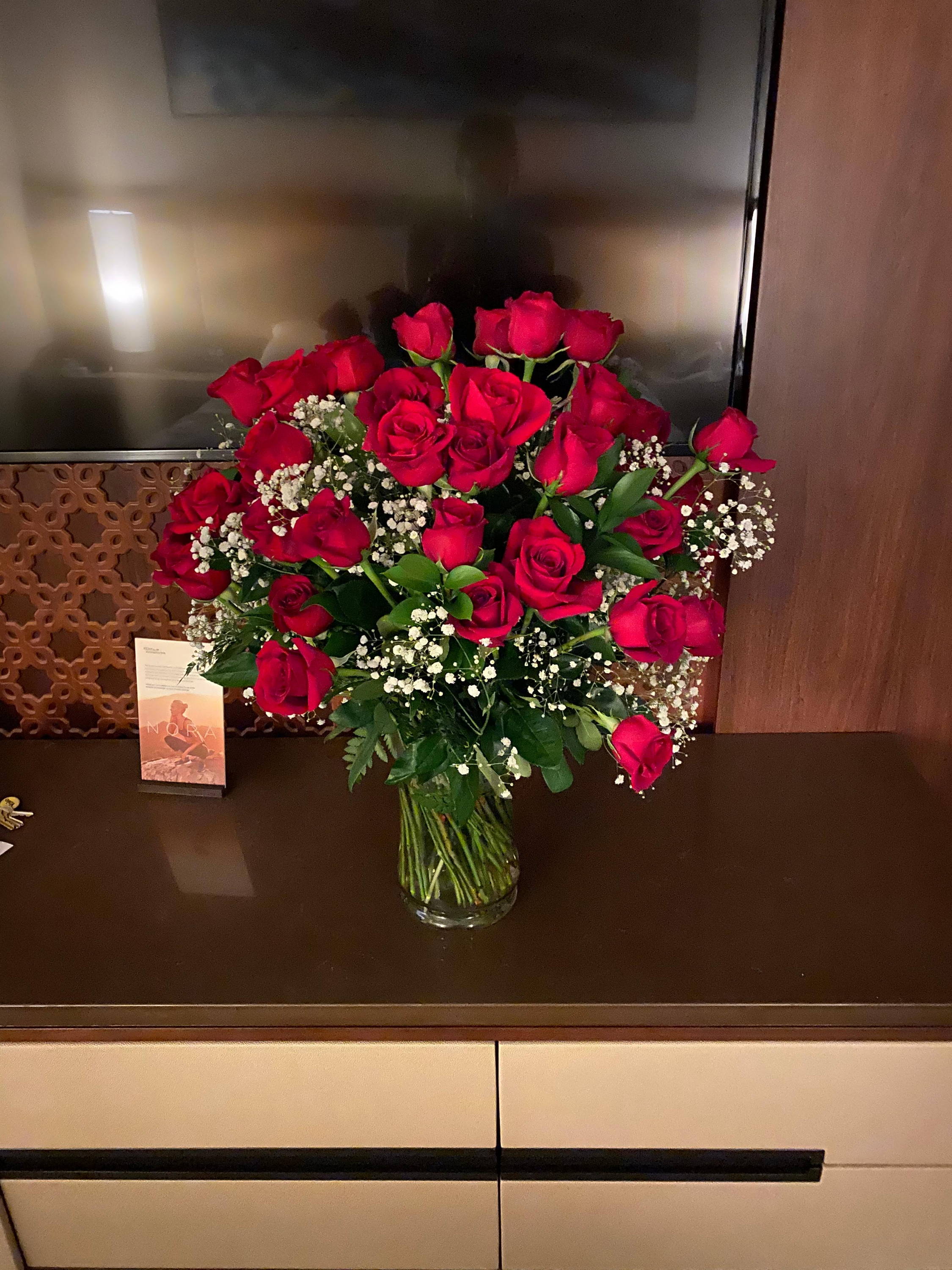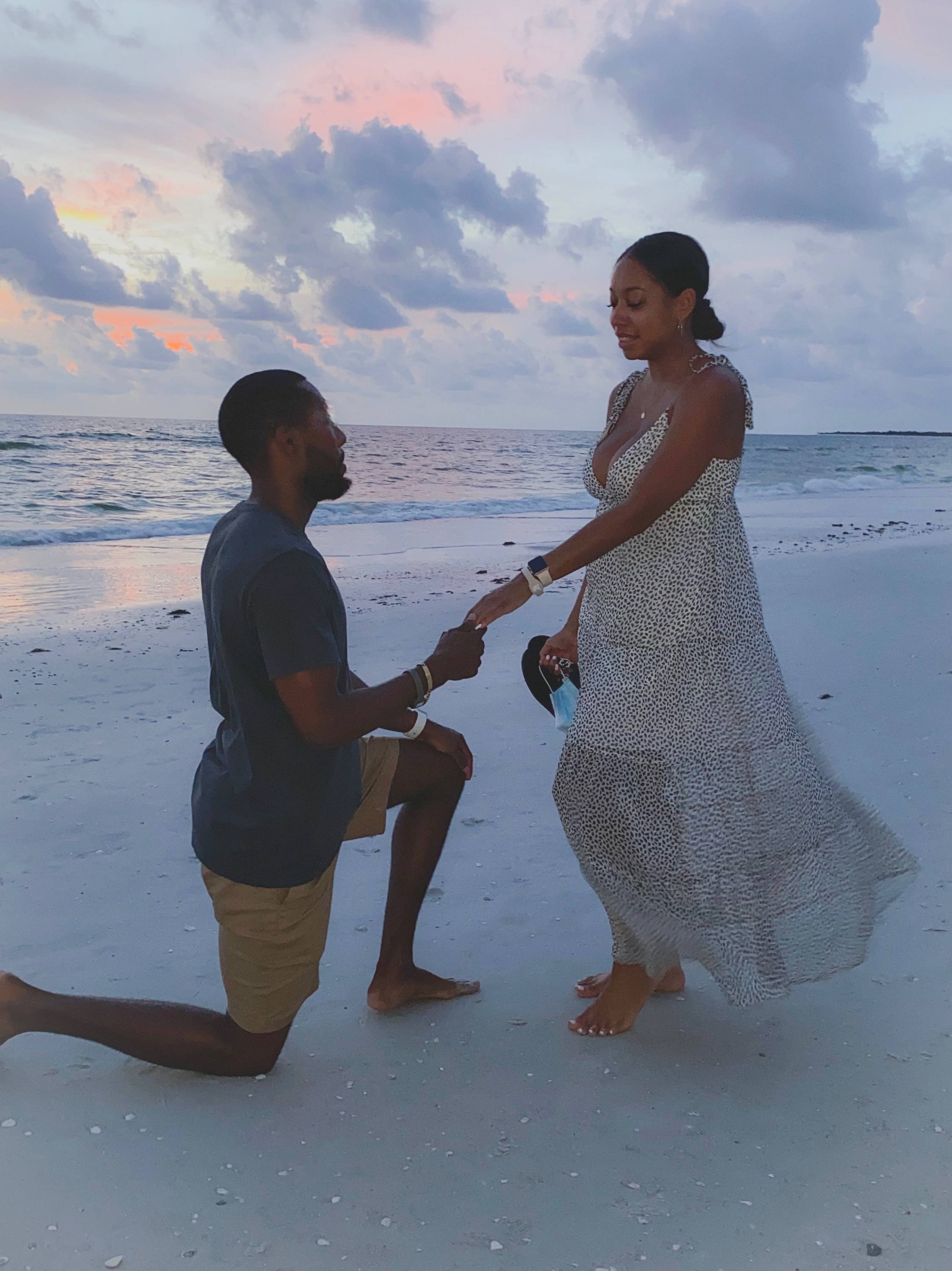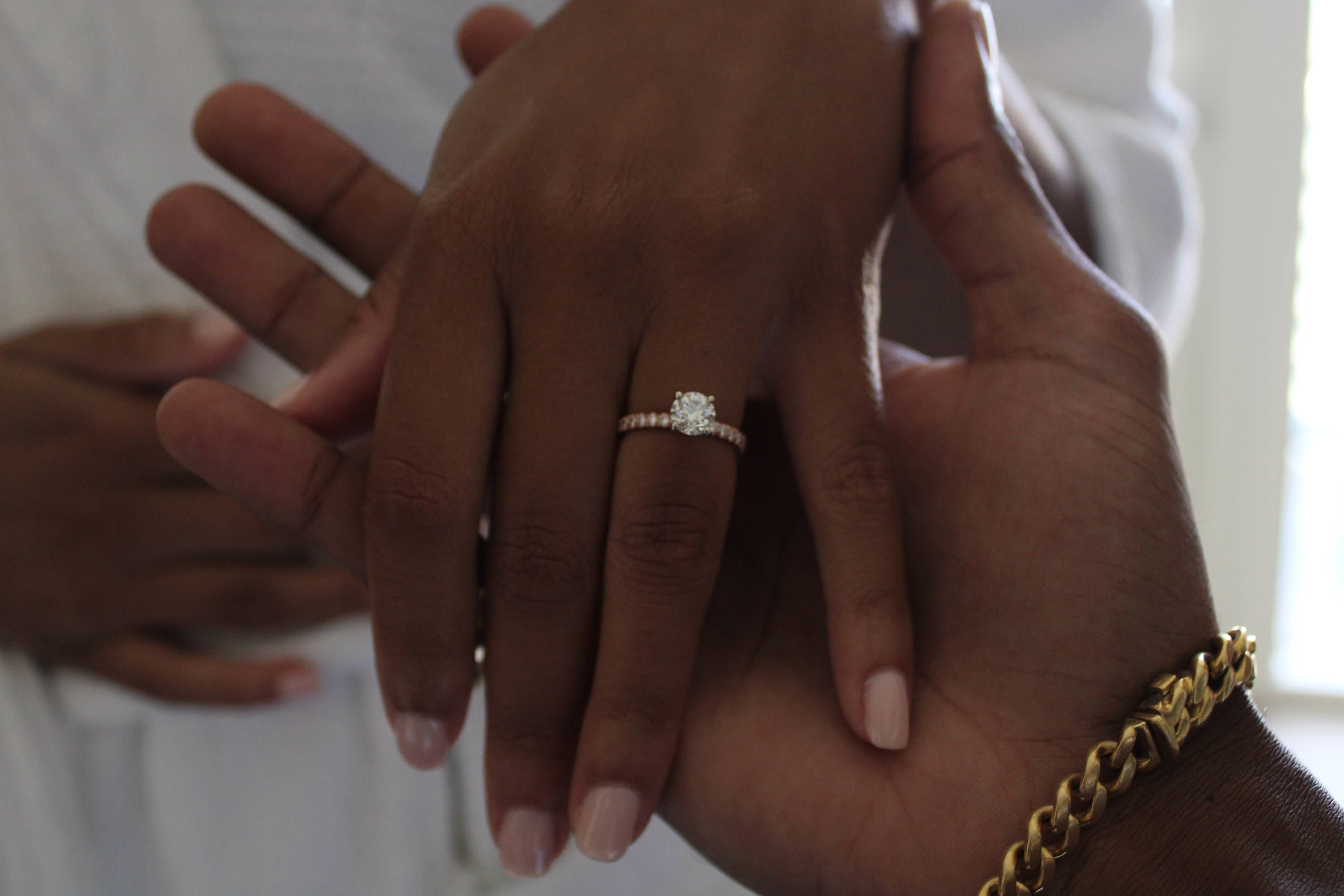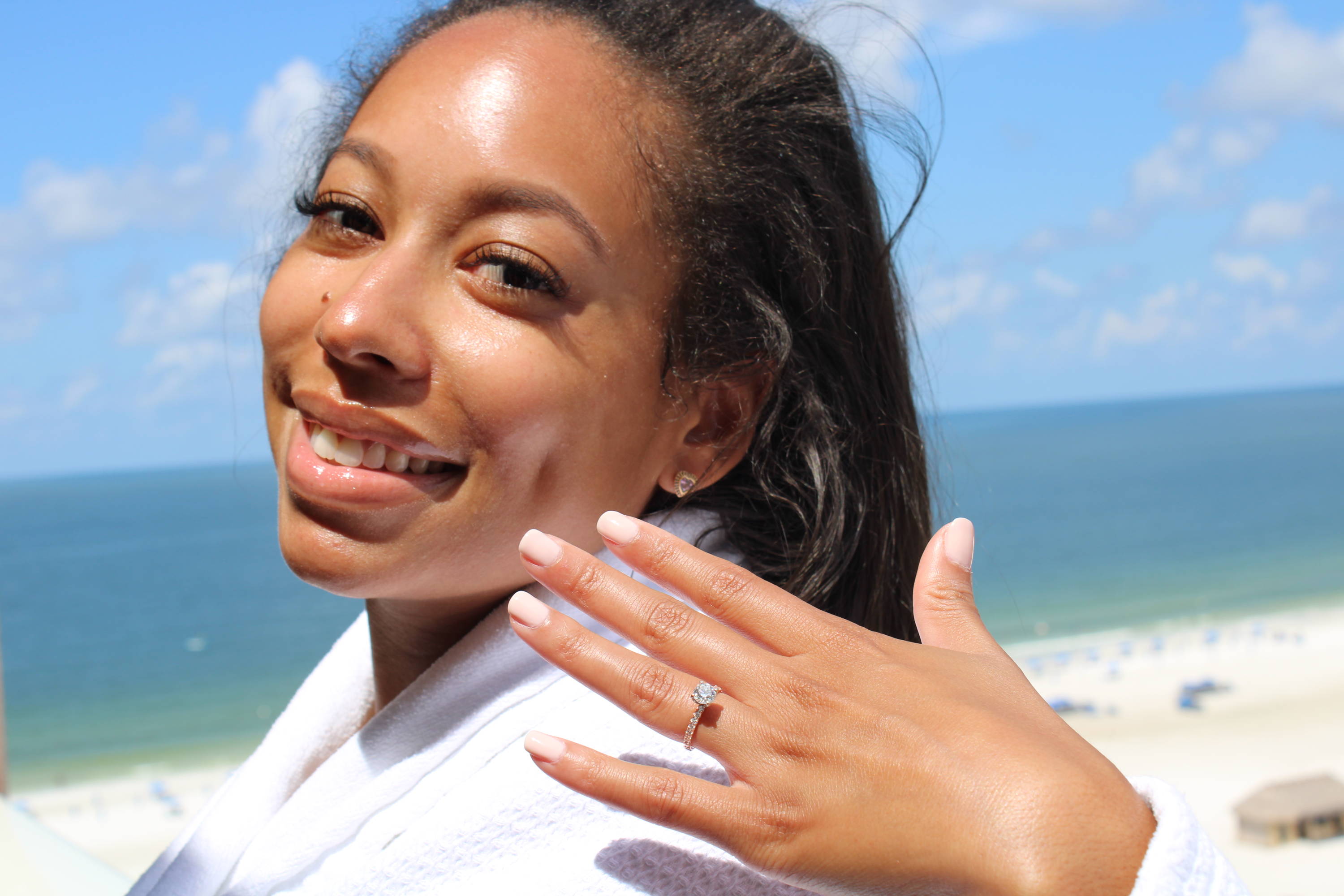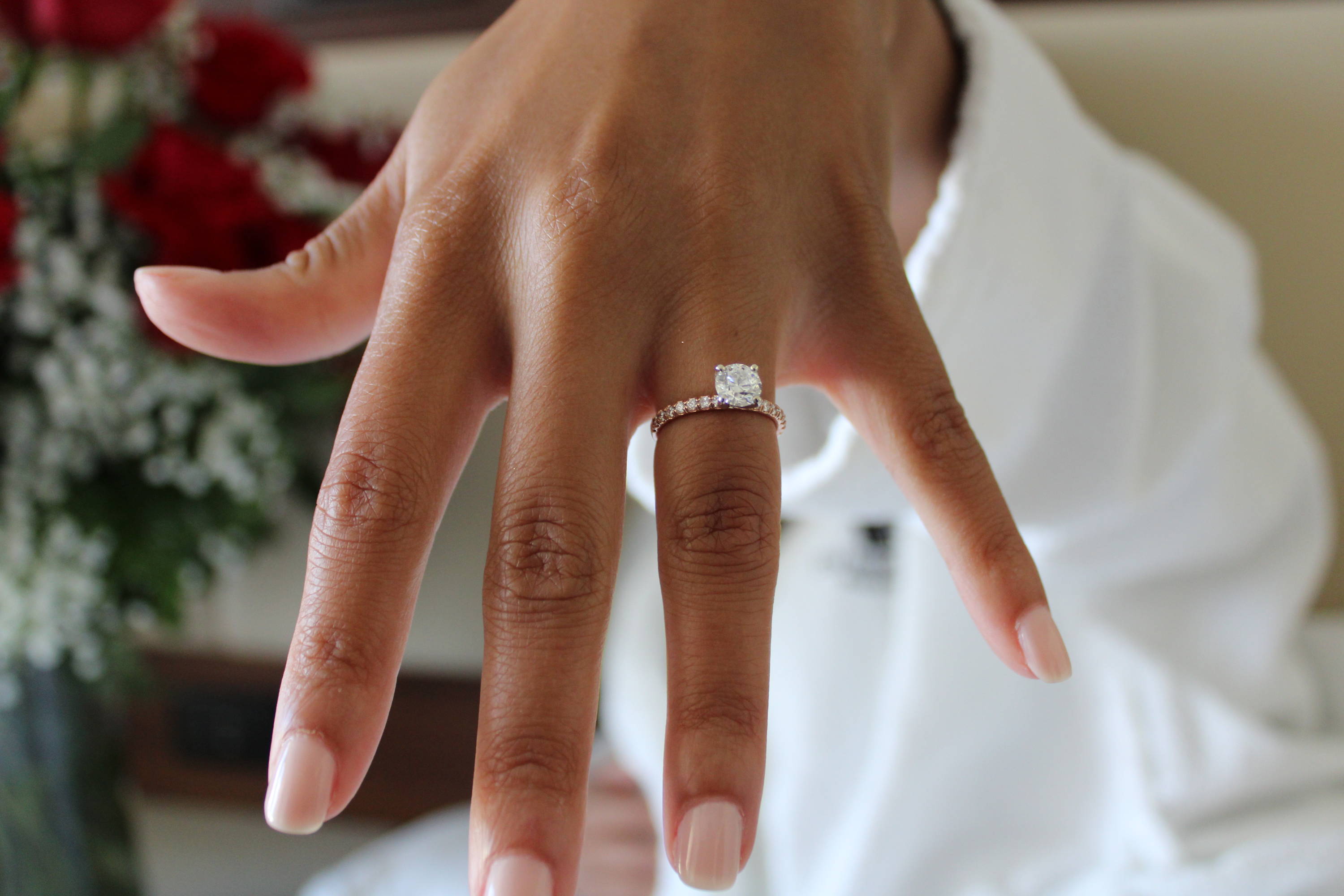 We love celebrating our Henne couples. Thank you for sharing your #HenneMoments with us!
---