Congrats to Dalashay and Dee on their engagement!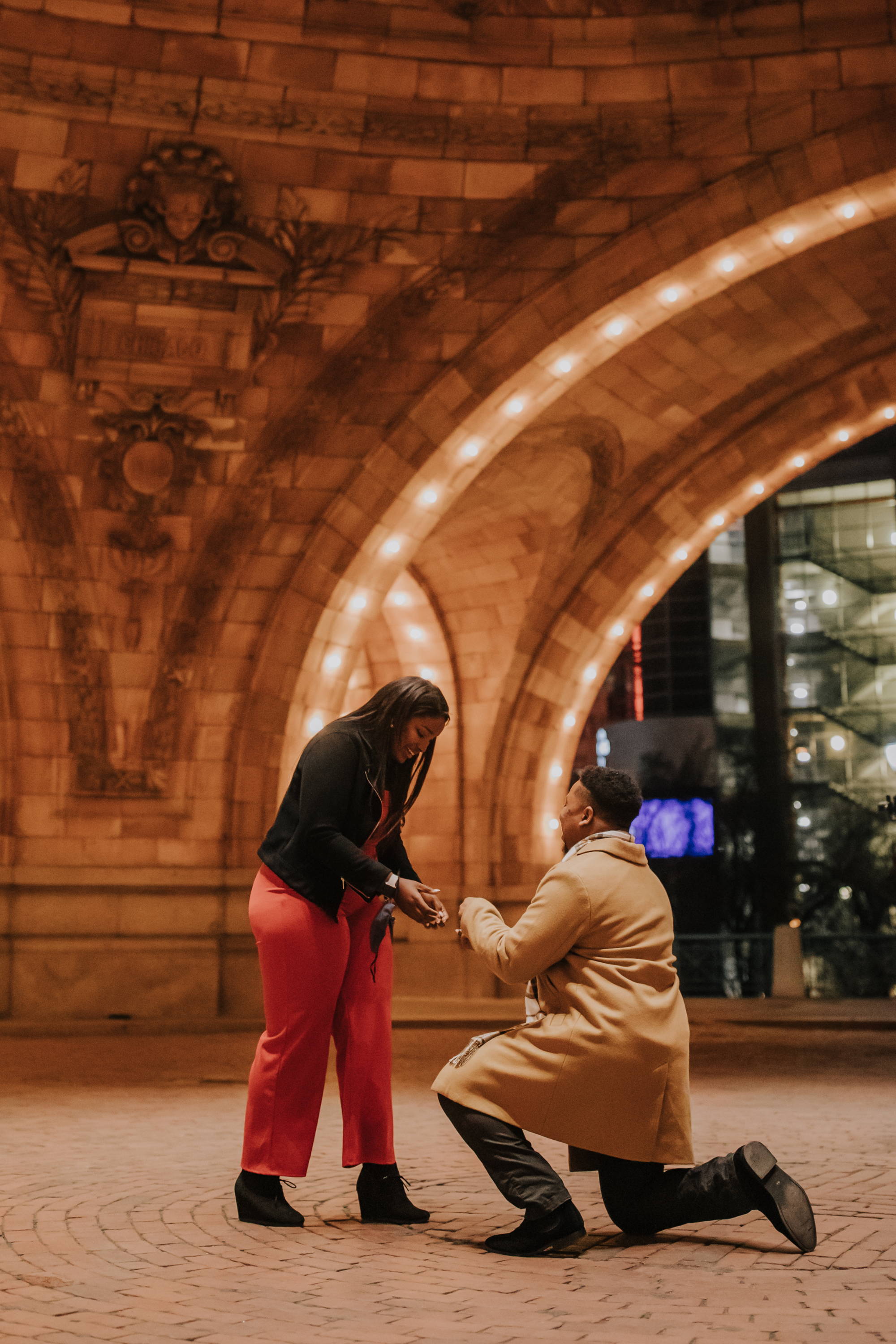 Dee was going to graduate from Duquesne that week, and his mom told Dalashay that they were having surprise party for him that night after his graduation.
Dalashay invited a few of his close friends and had to work hard to keep the surprise from Dee. On Wednesday of that week, the graduation party had to "get cancelled". (Dee's sister told Dalashay that they would still go out to eat and surprise Dee with dinner and that his aunt and cousin were still coming in to be a part of the surprise as well.)
His sister picked Dalashay up that evening and told her they would pick up Dee after getting his aunt and cousin from the train station. They drove downtown to the "train station", which actually happened to be the Pennsylvanian!
When Dalashay walked out under the arches, Dee was waiting there under the dreamy lights. Dalashay was in shock. Dee got down on his knee and asked her to spend forever with him! Of course she said, "YES!"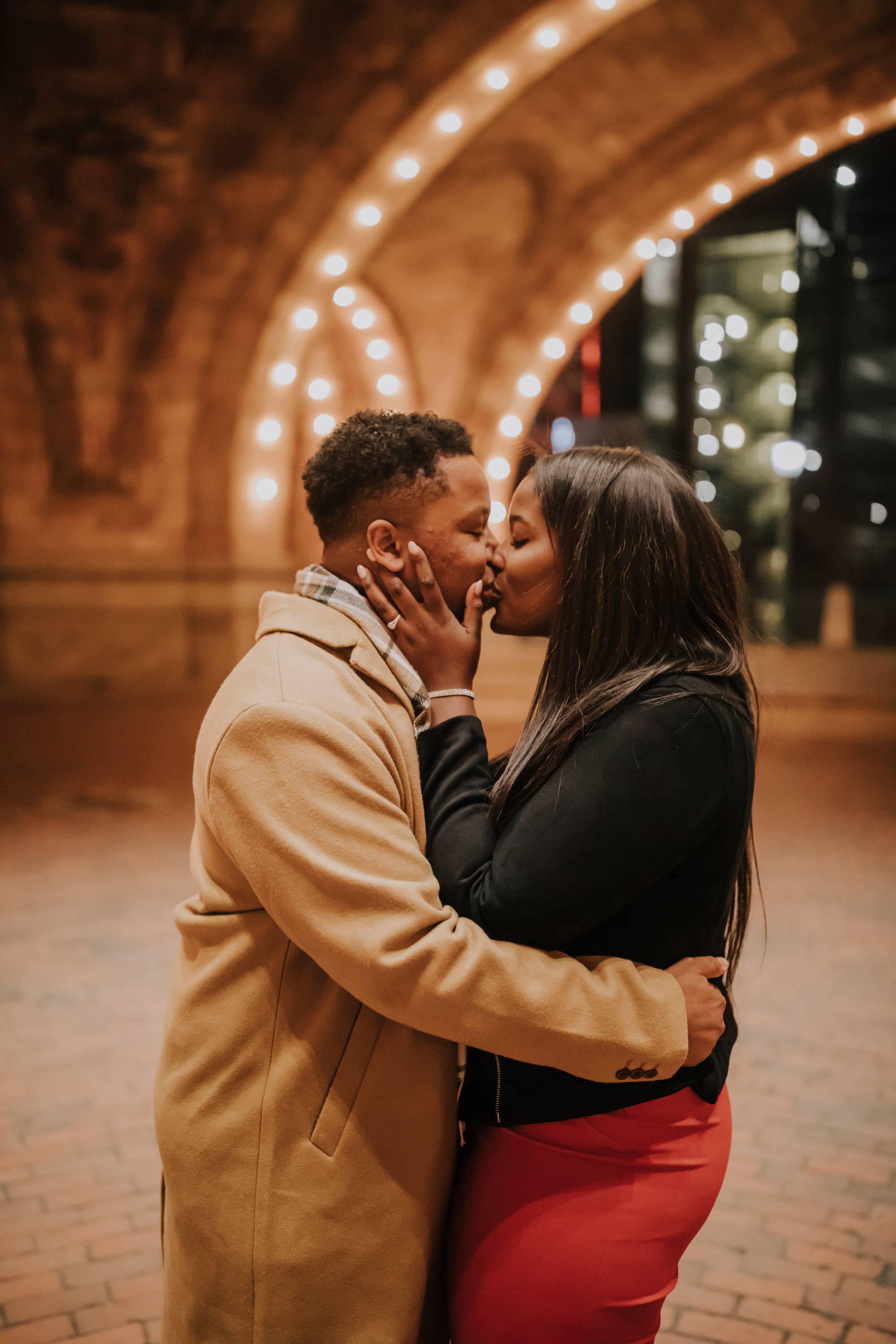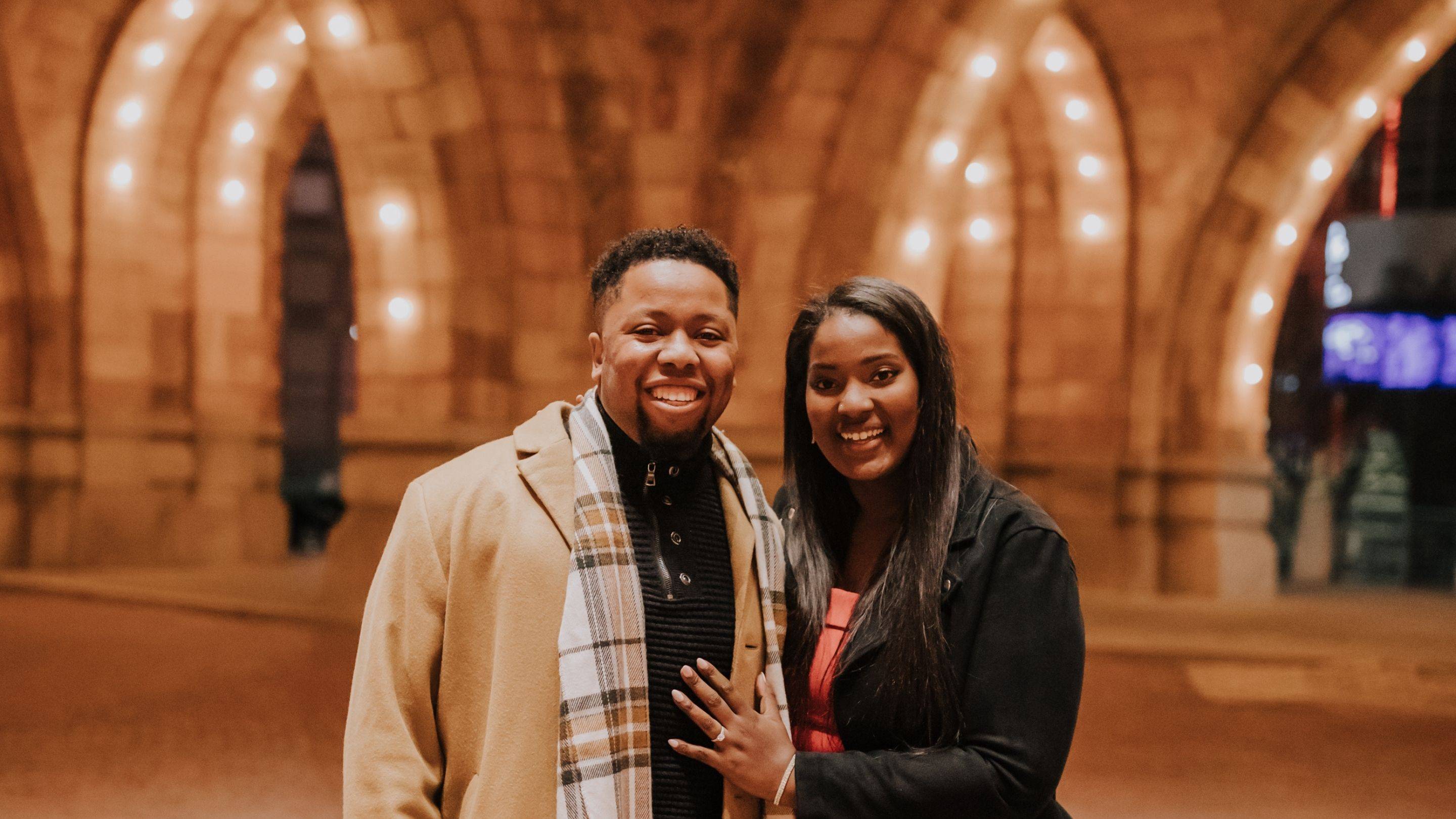 Dalishay sent Dee a picture of the ideal ring she wanted: a single band, halo ring. Throughout their relationship she's talked about it PLENTY of times. So when Dee went into Henne, he knew exactly what to look for. Ally showed him all sorts of rings similar to her ideal ring. But it wasn't until she showed Dee a ring that was very different from the others that he knew it had to be Henne. It was completely different from her ideal ring, but it was beautiful. She showed Dee a bunch of rings after that, but he couldn't seem to get his mind off the unique one. Thats when he decided that the unique ring had to be the one I got her. And he's glad he did!
WE LOVE CELEBRATING OUR HENNE COUPLES. THANK YOU FOR SHARING YOUR #HENNEMOMENTS WITH US!
---