How they met
---
CJ and Taylor met at a bar in Downtown Pittsburgh. They left their friends at the bar and went on a walk around The Point. CJ asked her, once they got to The Point, if he could take her on a real date the next day. She thankfully accepted and the rest is history from there.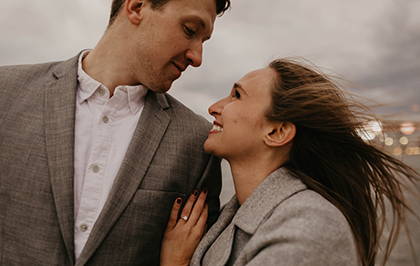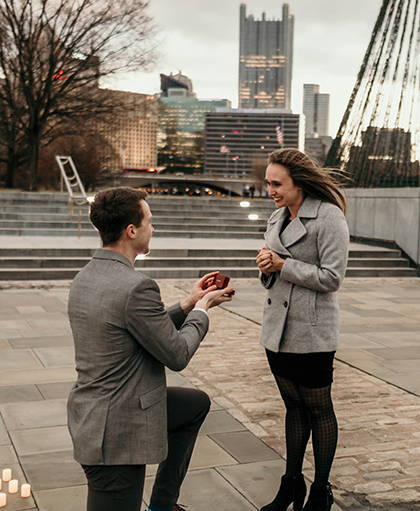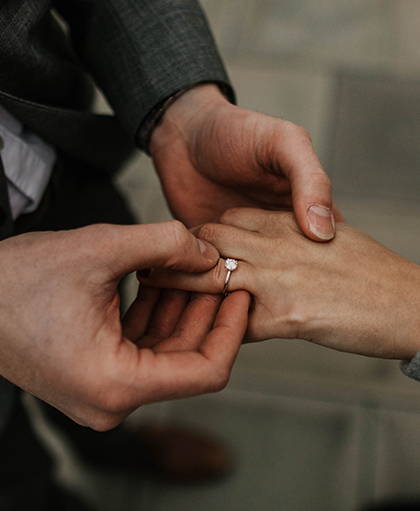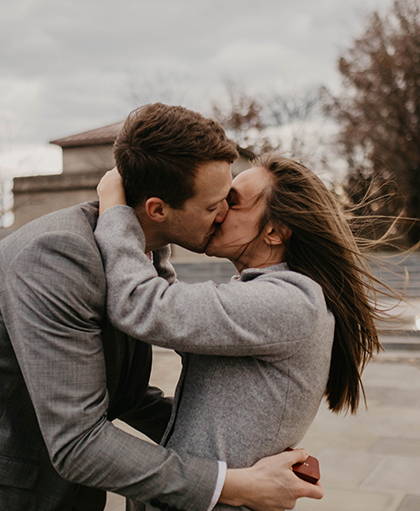 About the Proposal
---
CJ had everything based around The Point (where they went the night they first met). Taylor's parents drove in all the way from Allentown, PA the Wednesday morning before Thanksgiving. She had no idea they were coming. He told her that they were going out to dinner with his parents somewhere downtown. CJ told her that he had a meeting downtown and he would meet her down there. CJ got Taylor a ride downtown where she met his parents outside the Wyndham (by The Point). This entire time CJ and his dog were waiting for her at The Point, surrounded by candles, with her parents standing right next to him. CJ's parents told her that he was running late in his meeting and to kill time they wanted to take a walk down around The Point. His parents walked her down and once she saw her parents she knew what was happening. CJ had some of their best friends hiding in the bushes/trees so that they could witness their special moment. They then went to a nice dinner with their closest friends and family and celebrated. It was truly the best moment in their life.
Looking Toward the Future
---
CJ and Taylor are planning on getting married in October of 2021. They will live together in their home in the South Hills and are both very excited to get married and start a family.

We love celebrating our Henne couples. Thank you for sharing your #HenneMoments with us!
---