Their Love Story
---
Congrats to Chris and Emma on their engagement! Chris and Emma met 5 years ago in the golf shop at Oak Hill. For the big moment, Chris took Emma out to dinner at Oak Hill while he was visiting and surprised her and their parents by proposing before dinner. He had his dogs run out with the ring on the collar at the Hill of Fame, Oak Hill's signature hole. Her delight and smile says it all!
Chris and Emma are planning to wed in the Fall of 2021.
---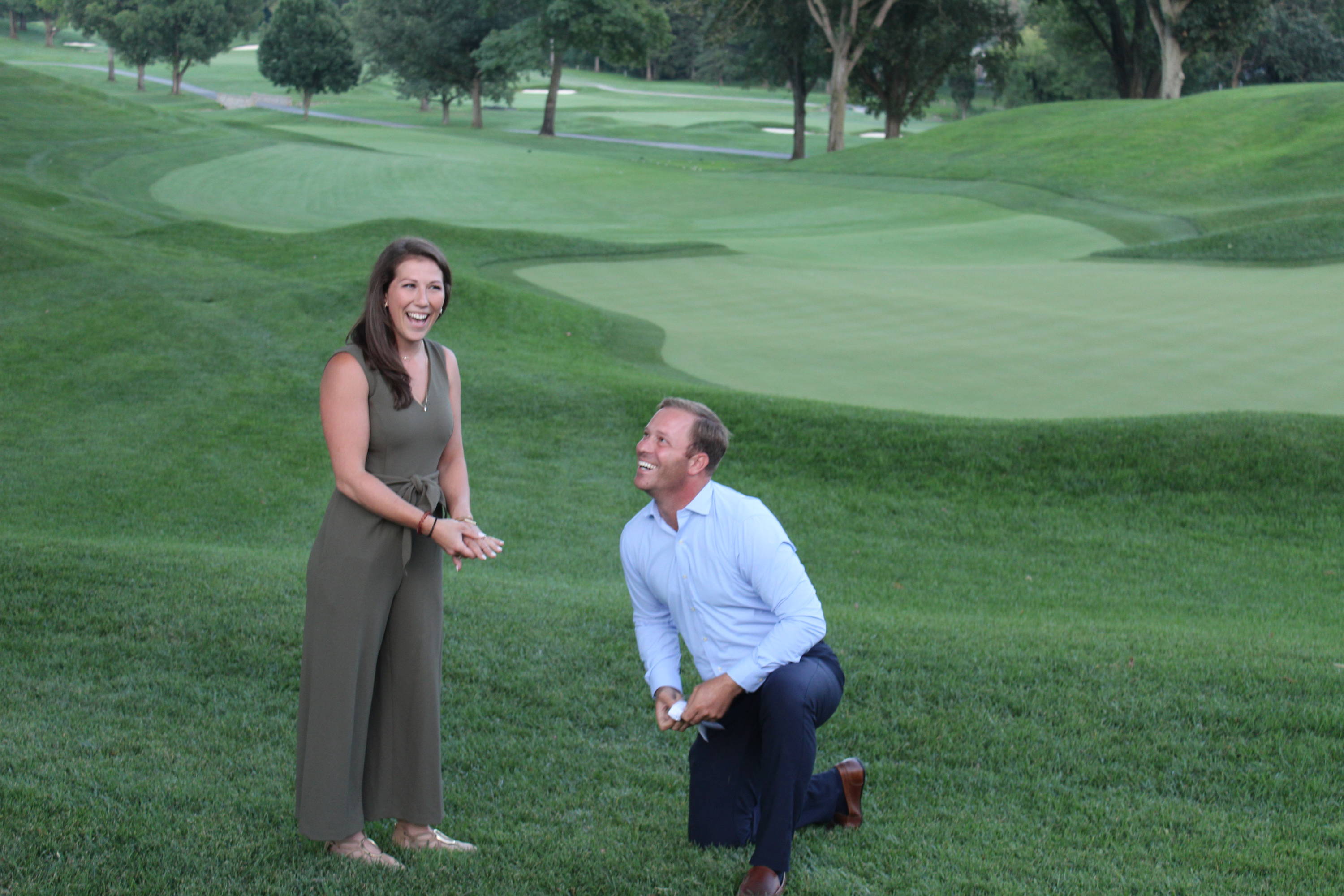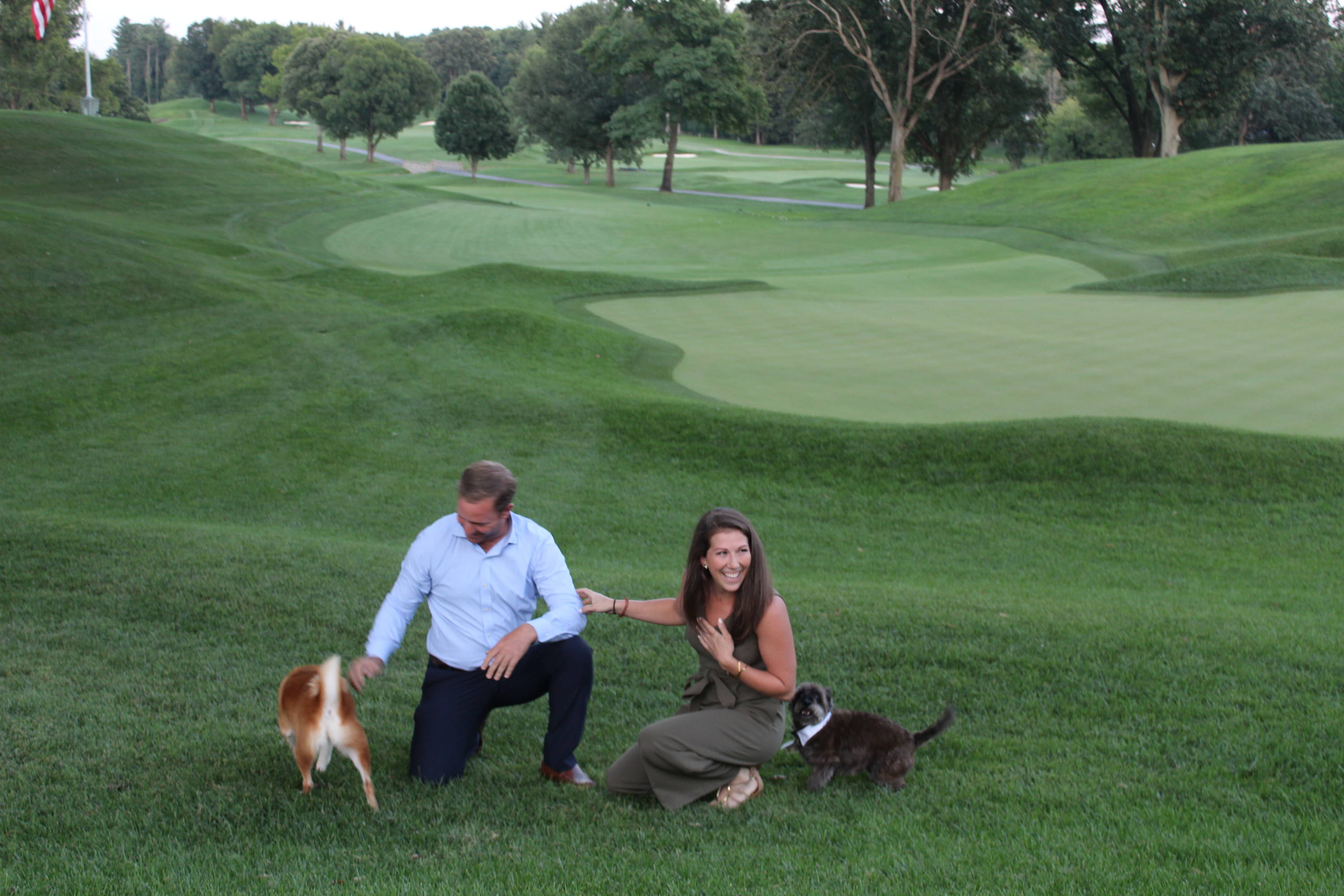 We love celebrating our Henne couples. Thank you for sharing your #HenneMoments with us!
---