How they met
---
Cassidy and Jared actually met in undergrad at Pitt because Jared was suite-mates with one of her guy friends from home, but they never really talked! They knew of each other throughout their time at Pitt but never officially connected. They finally "met" at a food truck event in Bakery Square in July of 2018! A few days later they had their "official" first date at Casbah!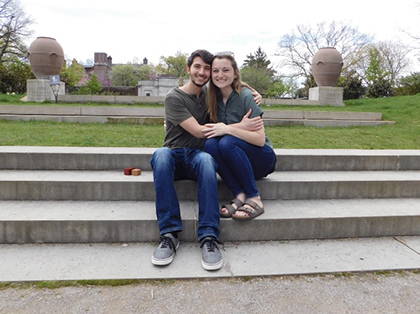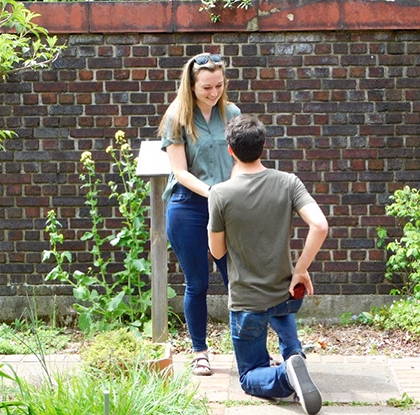 About the Proposal
---
Jared had originally planned to propose at the end of March. He had an elaborate & amazing proposal planned- Jared worked it out that Cassidy's parents & multiple friends from out of town would come in to celebrate with them. A few weeks before the proposal date, businesses began to shut down. Jared ultimately made the decision that it would be best to postpone. He then began planning AGAIN. Jared proposed to Cassidy in Mellon Park, a place where they have spent a lot of time. He worked it out that two of their friends took pictures & they had a small celebration later. It wasn't what he originally planned, but it was still perfect and romantic! Cassidy had a feeling he was going to propose... Jared is a really bad liar! But she was still so emotional when he got down on one knee.
Looking Toward the Future
---
Jared is studying for the bar exam this summer & Cassidy is finishing up grad school this coming year. They are just so excited to finally begin their lives together!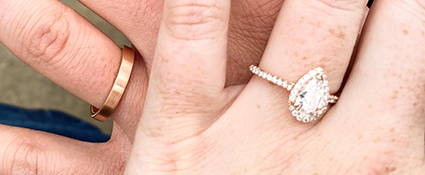 We love celebrating our Henne couples. Thank you for sharing your #HenneMoments with us!
---