How they met
---
Carson and Michelle met freshman year of college at Slippery Rock University. They were both studying finance/economics and placed in the same cohort. They had all the same classes together freshman year!
Both were athletes: Carson played baseball and Michelle played field hockey. They quickly became close friends who shared similar interests, which eventually led them begin dating their sophomore year!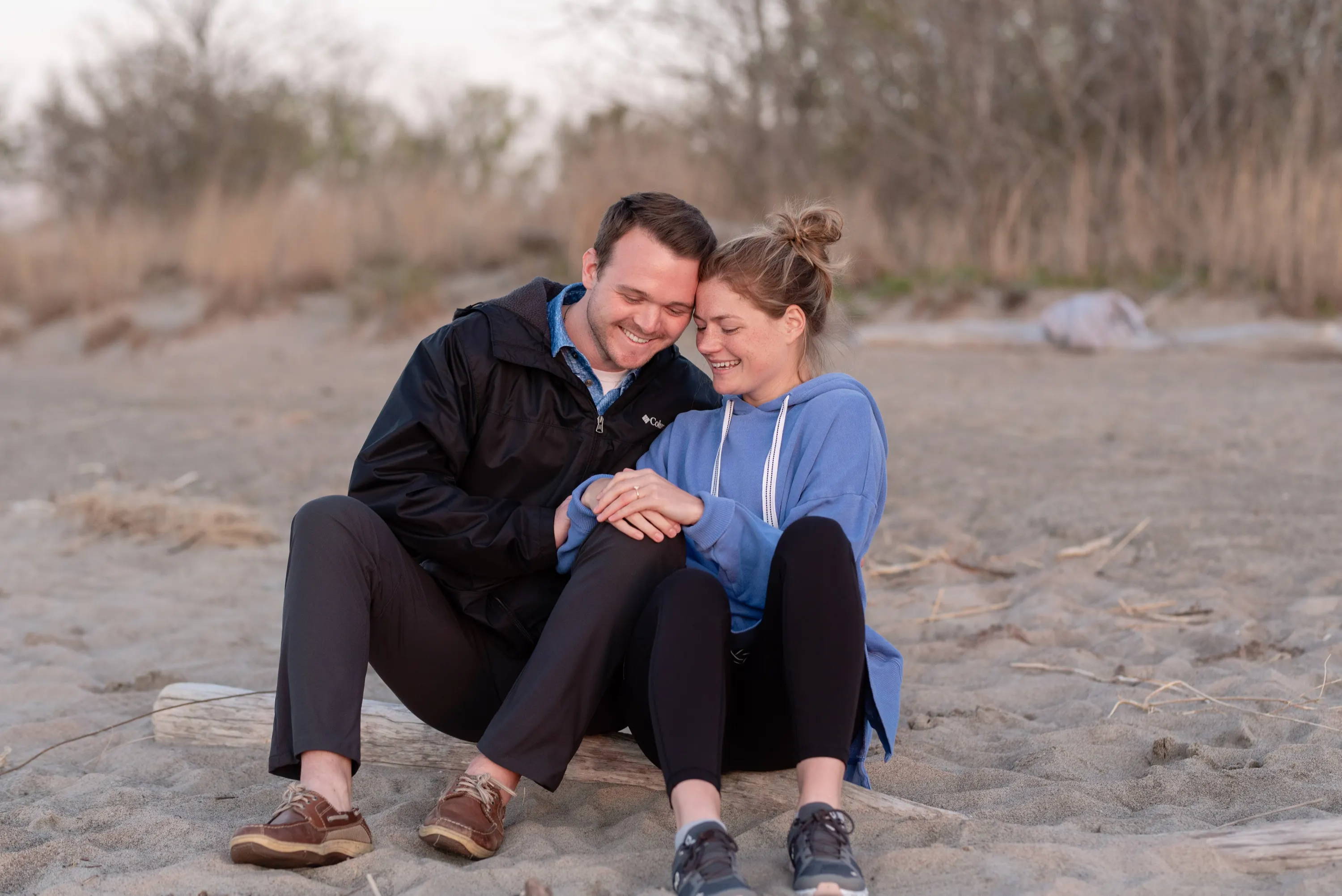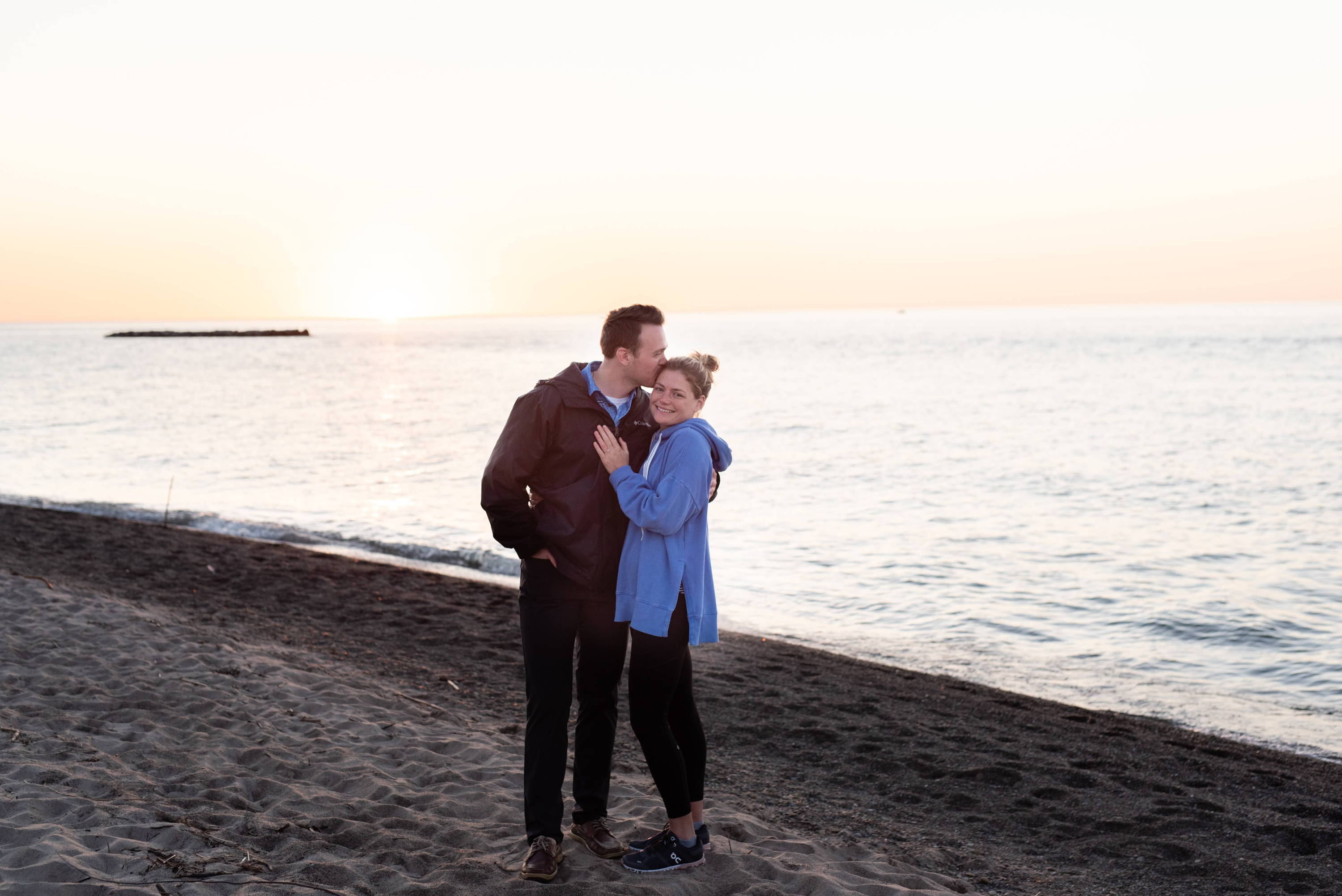 About the Proposal
---
Since Michelle and Carson are living in Pittsburgh, they have been looking for places that feel like the "beach" to Michelle. (Both of her parents grew up in close proximity to the Jersey shore. Growing up and when she goes home for a rest even now, they still day trip to the shore often!)
They had visited Lake Erie a few times in the Fall, but not for extended hours of time. On a Thursday at the end of May, Carson asked Michelle if she would want to drive up to Lake Erie and grab something to eat from Wegmans (since restaurants were still closed) and watch the sunset at the lake. (He asked this while they were finishing their 5-mile-run in their half marathon training plan, so naturally going near a body of water sounded perfect... she was totally up for it!)
They got home from running and showered and packed some stuff before heading up. Carson had golf pants and polo on, and she asked "Why are you dressing so nice?"...He goes "Idk I thought we could take nice pictures on the beach since you say we never take any nice pictures." She was rolling her eyes at him, thinking, "I am not in the mood to dress nice right now?" She responded that she was going to wear leggings and a hoodie, not doing her hair or makeup. She figured they could take pictures the following weekend with her brother's nice camera. Carson simply responded, "Hey whatever you want to wear."
They arrived at Presque Isle and ate at a picnic table at Sunset Point along Lake Erie. The beach was pretty busy, as the sky was crystal clear and the sunset was going to be beautiful. She noticed two girls walk onto the beach and said to Carson, "Oh wow those girls are definitely sisters, they're probably here to capture the gorgeous sunset with that huge professional camera." Well....little did she know, they were actually there to capture the surprise proposal!
They were, in fact, twin sisters and who were undercover! They were taking pictures of each other on the beach leading up to their engagement...so Michelle didn't even think twice about what was really going on!
They walked to the end of the beach to "Sunset Point", and Michelle had a huge blanket wrapped around (since the breeze was coming off the cold water). As they began to walk back, Carson took the blanket off of her and said, "Alright you're done with this!" and got down on one knee. Of course, she said YES!
Looking Toward the Future
---
Carson and Michelle plan to reside in Gibsonia, PA, due to the close proximity to Carson's office. Michelle plans to teach mathematics in a high school. She will be finishing her Master's of Education from Duquesne University this upcoming spring. She will continue to follow her love of sports by coaching field hockey at North Allegheny High School!
Kudos to the 'undercover' photographer, Susan Marie Photography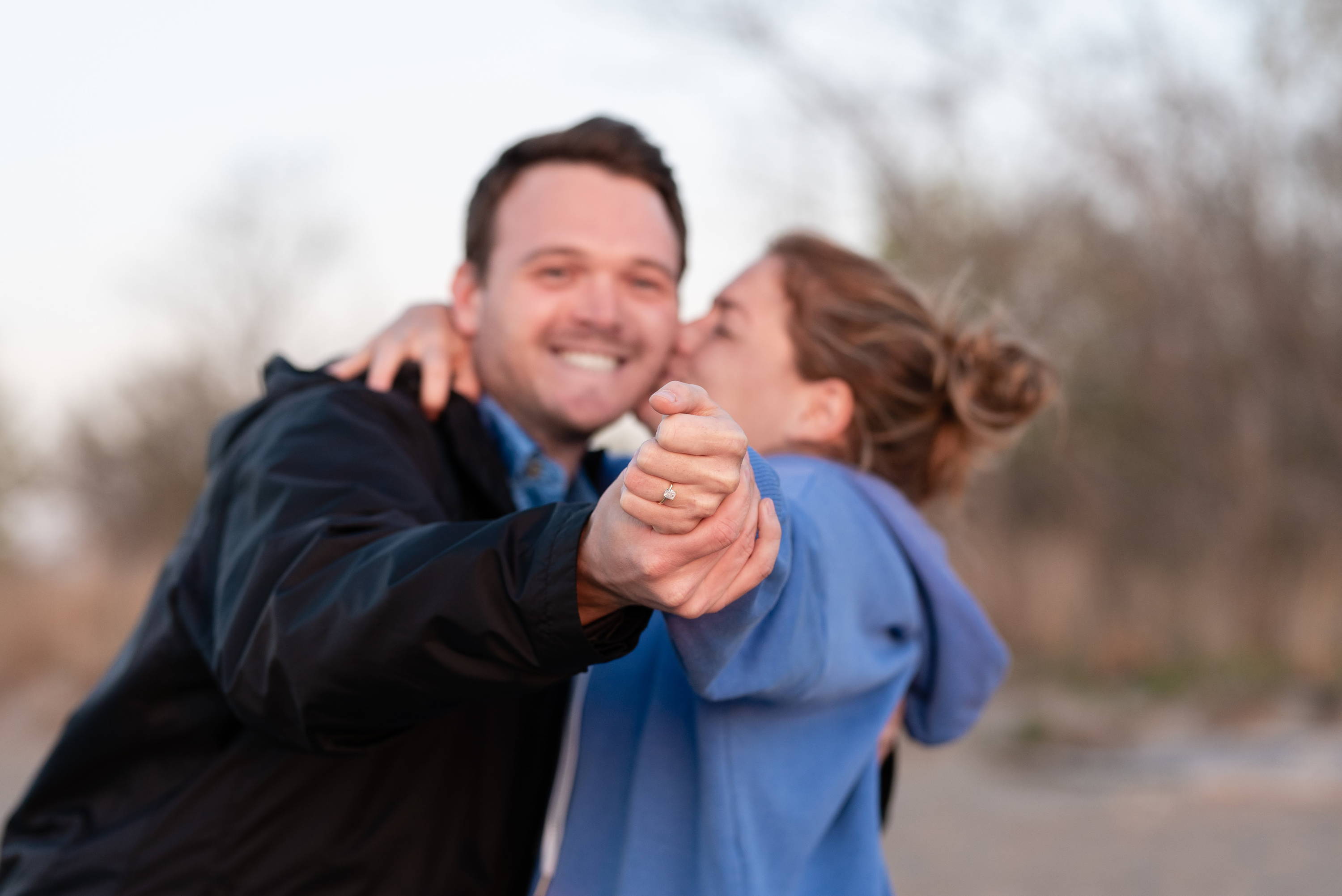 We love celebrating our Henne couples. Thank you for sharing your #HenneMoments with us!
---