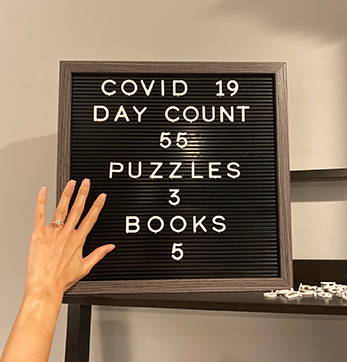 How they met
---
Bryan and Alyssa grew up 6 blocks away from each other in Fountain Hill, Pennsylvania. They went to the same elementary school and high school but did not start hanging out until Alyssa was a junior at Lehigh University and Bryan was a freshman at Penn State University. When Bryan graduated from college, he was home for a summer before moving to Washington, D.C. to start his career, and he and Alyssa spent a lot of time together since she was living in Bethlehem. When Bryan moved to D.C., they kept in touch and eventually started dating.
About the Proposal
---
Bryan was planning to propose to Alyssa during her birthday trip to D.C. for the Cherry Blossom Festival in April. Unfortunately, they had to cancel their trip due to the COVID pandemic, and Bryan had to change his plans. Bryan asked Alyssa if he could "do something special" for her birthday since they weren't able to go to the Cherry Blossom Festival, and he planned an at-home date night. Bryan recreated a meal that they ate at their favorite restaurant in D.C. on one of their first dates in 2016. When he was giving Alyssa her birthday gift, which was a coffee table Cherry Blossom book, he got down on one knee and asked her to marry him.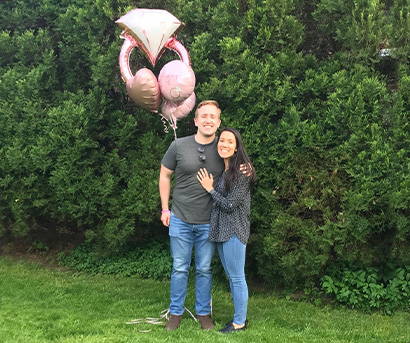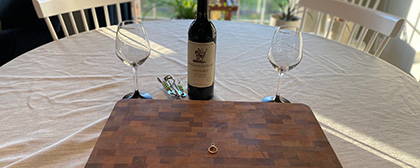 We love celebrating our Henne couples. Thank you for sharing your #HenneMoments with us!
---