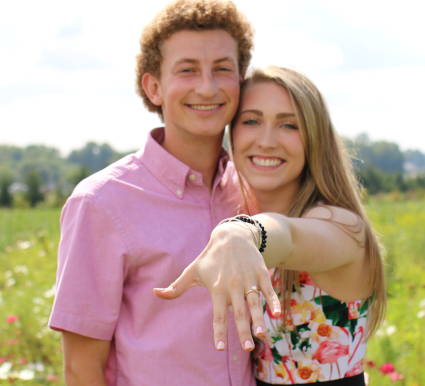 How they met
---
Brooks and Emma both attended the same church youth group in high school. However, they didn't really ever interact there at the beginning. They had our first conversation when they recognized each other at a Grove City College preview day. It was on a mission trip to Belize where they really got to know each other. They started dating the summer before their senior year of high school and are now both in their senior year at Grove City College and cannot wait to start the next chapter of their lives together!
---
About the Proposal
---
One of their favorite date spots is Home Again Flowers, a pick-your-own-flowers place in Hartville, Ohio. They love it because not only is it beautiful there, but they love the Christian principles it is founded on. With two of Brook's friends stationed at the ready to take pictures, and having already picked a full bouquet, He led her to the rendezvous point (the pretty purple flowers). And she said yes!
Looking toward the Future
---
Brooks and Emma plan on getting married this upcoming summer in 2020!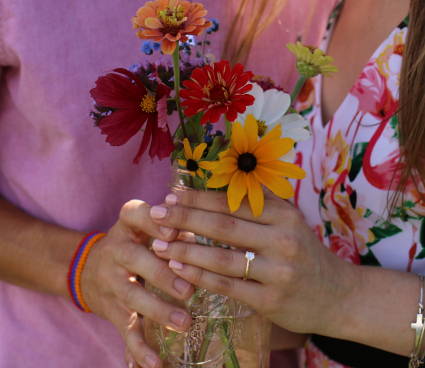 ---
We love celebrating our Henne couples. Thank you for sharing your #HenneMoments with us!
---